Discover the Benefits and Risks of Intermittent Fasting
This post may contain affiliate links. Read the disclosure.
Intermittent fasting is an increasingly popular way to manage health and wellness. It involves taking staggered long breaks between meals, allowing your body a period of rest and recovery from heavy digestion.
While intermittent fasting has many benefits, it has certain risks that must be considered before attempting this method. In this blog post, we will explore the benefits and drawbacks of intermittent fasting so that you can make an informed decision about your health routine.
What Is Intermittent Fasting?
Intermittent fasting is the practice of only eating at specific pre-determined times throughout the day and a limited amount of food you choose to consume during your eating window.
The most popular variations of intermittent fasting include the following:
Time-Restricted Fasting
5:2 fasting
Alternate-Day Fasting
Time-restricted fasting means eating your regular meals every day within eight hours. This will cause your fasting period to last 16 hours.
The 5:2 fasting method involves fasting for only two consecutive days of the week, then eating normally for the other five days.
Alternate-day fasting involves eating every other day. Then on the days in between, you would consume just one small meal at any time you choose or simply fast for the entire day.
Other intermittent fasting methods that are not as popular include:
Overnight Fasting
Eat-Stop-Eat
Whole-Day Fasting
Choose-Your-Day Fasting
Overnight fasting is one of the simplest methods, as it involves a 12-hour fasting period every day. With this method, it is common for most to stop eating meals (including snacks) at either 7:00 p.m. or 8:00 p.m. and only resume the eating window at 7:00 a.m. or 8:00 a.m. the following morning.
The Eat-Stop-Eat method involves either one or two 24-hour fasting periods a week while incorporating resistance training consistently. On the days you are not fasting, you are encouraged to consume the usual amount of food and meals you typically consume. Eating more than usual is also standard, as you should still be in a calorie deficit.
Instacart: Save Time And Money On Groceries
Instacart is a grocery delivery service that saves you time and money. It connects you with personal shoppers who pick up and deliver your groceries, allowing you to skip the store trip and compare prices for the best deals.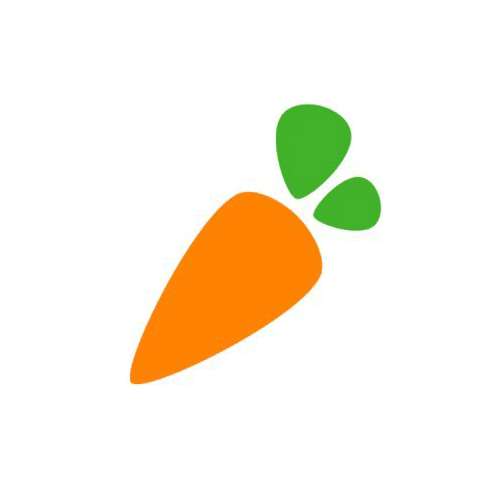 Whole-Day fasting involves only eating one meal a day. So if you eat dinner, you would fast the following day and only eat again when dinner rolls around again.
Choose-your-day fasting is exactly what it sounds like. It means you can do time-restricted fasting every other day or even a few times a week. It is a less restrictive approach to intermittent fasting.
The Benefits
There are proven benefits to intermittent fasting under the appropriate conditions. Studies show that aside from weight loss, intermittent fasting can decrease heart disease risk, and patients with high blood pressure saw a reduction in those levels.
Also, those with hypothyroidism experienced reduced insulin resistance and more stable blood sugar levels. More details on hypothyroidism and intermittent fasting are in this article.
Additionally, research suggests that intermittent fasting can lower the amount of inflammation in the body, subsequently improving the circumstances of those with conditions associated with inflammation like Multiple Sclerosis and Alzheimer's disease.
It is crucial to remember that intermittent fasting is safe for most people, but it can have some unpleasant side effects and is not the right option for everyone.
The Risks
While many side effects are associated with intermittent fasting, most are not life-threatening and are usually temporary. Some of them can be pretty disruptive to your life as they may take up to a month to subside.
A few of these unpleasant side effects include:
Hunger and Cravings
Headaches
Bloating
Diarrhea
Nausea
Fatigue and Low Energy
Insomnia
Lightheadedness
Irritability or Other Mood Changes
As previously stated, intermittent fasting is safe for most people, but for those with certain medical conditions such as diabetes, gastroesophageal reflux, kidney stones, pregnant or breastfeeding women, cancer, dementia, those with immunodeficiencies, and those with a history of eating disorders are not recommended as good candidates.
Children and teens, as well as those who follow an intense exercise routine or are trying to build more muscle mass, should not be practicing intermittent fasting.
There are many different ways to improve your health that don't involve restricting your diet. Even if you don't have any medical conditions or fit the criteria previously mentioned, you should continue following a routine that makes you miserable. Though intermittent fasting may benefit some, if it causes stress, it will not help you in the long run.
Conclusion
Bottom line, there are many different intermittent fasting methods, with some being more popular than others and each being right for different people.
There are many benefits to intermittent fasting, like weight loss and reduced insulin resistance, among many others. Still, there are also quite a few drawbacks, such as intense hunger, headaches, and fatigue, to name a few.
Ultimately, only you can decide if intermittent fasting is something you benefit from. It might take some trial and error before you find the method that works for you.
Some side effects can be quite harmful and could take up to a month to subside. It is essential to consult your physician before starting a new diet plan, especially if you have any medical conditions that might prevent you from obtaining positive results.
ChaChingQueen is a lifestyle blog helping you live a happy and healthy life on a budget.