Quickly Overcome Gut Issues With Better Food Choices
This post may contain affiliate links. Read the disclosure.
Many of us experience gut issues such as irritable bowel, chronic constipation, or bloating,. If you can't identify the cause of your discomfort then it may be time to start thinking about your diet. Consider trying a gut-healing diet consisting of easy-to-digest foods and well-timed meals that are gentle on the gut.
Self-Care Tips To Improve Digestive And Gut Issues
Read on for tips on using a food diary to isolate triggers for digestive issues. These 13 foods have been proven time and again in scientific studies to help with everything from bloating and gas.
Avoid refined white carbs and other processed foods high in sugar in the first place.
Eat whole, minimally processed, and fresh foods (including plenty of leafy greens) so you're not tempted to overeat fried food or processed starches.
Eat food that is a good source of nutrition. For example apples and other fruits that are high on the glycemic index, rather than refined white bread). Food delivery services will do their best to deliver your favorite meals. When you eat fewer processed, refined foods, your body will not have to store excess sugars as fat.
Drink water throughout the day, ideally consumed from your source or filtered through a Brita filter.
Temporarily cut back on foods that are hard to digest, such as broccoli, cabbage, whole-grain bread and pasta, and nuts or seeds. Also, try to avoid the following foods for heavy-duty bloating:
Avoid these food additives:
MSG – a possible additive in Chinese food, deli meat, and other processed foods;
Sulfites or sulfates – may be in dried fruits, shrimp paste, or dried potatoes;
Benzoates or sorbates – found in some jams and jellies;
Preservatives of all kinds.
If you use medications, avoid those that can contribute to gas and constipation, such as antibiotics and antacids.
Drink peppermint or chamomile tea, which may help relieve bloating, nausea, and discomfort. Some people find relief with mint teas (although check with your doctor first).
Try over-the-counter remedies such as these: baking soda tablets (to relieve bloating ), activated charcoal tablets/capsules, and digestive aids containing lactobacillus GG, Lacteol Forte (25 million cultures of beneficial bacteria), or Align probiotic supplement.
Use dietary supplements such as these: L-glutamine, acidophilus and bifidobacteria, kefir, and probiotics (such as Align ).
Consider An Elimination Diet (Detox)
If you've tried the above options but still can't get rid of gas or bloating, consider an elimination diet. Elimination is a method used by naturopaths and functional medicine practitioners to "detox" or identify and remove food triggers without depleting the body of nutrients. The result can be a long-term improvement in digestive function and overall health.
What Causes Gut Problems?
One of the most common causes of chronic constipation, bloating, and other gut issues is a diet that is too high in certain types of food. These include refined white carbs, preservatives, and foods low in fiber. Fiber-rich foods include beans, whole grains, vegetables, and fruits.
The term "whole grain" refers to how whole grains look–think brown rice rather than white rice or wheat flour.
How Can You Know What Is Safe To Eat?
Look at your diet over a few days to identify specific meals that cause discomfort or other symptoms such as nausea or bloating when you're not digesting. A food diary is a great way to track what you're eating and how it affects your digestive function. This type of diary should be kept for a couple of weeks, noting any changes in symptoms.
Eliminate known culprits: Remove the items that exacerbate your symptoms from your diet. For example, if you can't eat beans, include at least one other high-fiber source of protein at each meal, like an egg or lean meat (tuna, turkey, or chicken are good choices).
Add to your diet a cleanse habit. When you eliminate a food from your diet for two to three weeks, do not reintroduce it. Wait longer until you can see some improvement in your symptoms or stop seeing signs altogether.
Eliminate all artificial sweeteners, including sucralose and aspartame. This includes all processed foods that contain these ingredients: cakes, cookies, and most baked goods; soft drinks; yogurt; and condiments. Avoid foods that you know are difficult to digest, such as broccoli, cabbage, whole-grain bread, and pasta.
After trying these tips for two weeks or so without seeing any improvement to your gut issues, it might be time to consult with a nutritionist or dietician who can help you identify other food triggers that may be causing inflammation in your gut (and potentially contributing to food allergies) and how to avoid them in the future.
How To Heal The Gut?
As you eliminate offending foods to try to fix gut issues, consider adding these to your diet:
Bone broth promotes the healing of your gut walls. Try sipping on a cup of warm broth each day to ease inflammation and discomfort.
Coconut oil is anti-inflammatory and may help promote gut healing and help with lowering cholesterol, reducing the risk of diabetes, fighting fungal infection (like candida), and boosting energy levels.
Sprouted grains promote healthy digestion because they provide probiotics (beneficial bacteria) like acidophilus in the intestines that break down the food you eat into nutrients absorbed by your body.
Glutamine has been shown to help heal the lining of the intestines, which can significantly impact your digestion.
Coconut water is high in fiber and electrolytes, and it's inexpensive! Try to drink at least 1 ounce of organic coconut water per day, which will hydrate you while helping you digest foods better.
Apple cider vinegar or lemon juice can be added to tea or water to help ease symptoms of bloating, heartburn, and indigestion.
Ginger is an excellent anti-inflammatory root used as a natural remedy for centuries–it helps with nausea, bloating, and a sluggish digestive system.
In Conclusion On How To Quickly Fix Gut Issues
The gut doesn't differentiate between good and bad foods. You can have a fatty salad with a lovely presentation and be eating a potential food allergy trigger in disguise. The advice is to learn how to listen to your body and what it's telling you.
Food sensitivities are often called "hidden allergies" because they can go on for years while eating something that triggers symptoms you don't realize, like chronic stomach pain or bloating.
Instacart: Save Time And Money On Groceries
Instacart is a grocery delivery service that saves you time and money. It connects you with personal shoppers who pick up and deliver your groceries, allowing you to skip the store trip and compare prices for the best deals.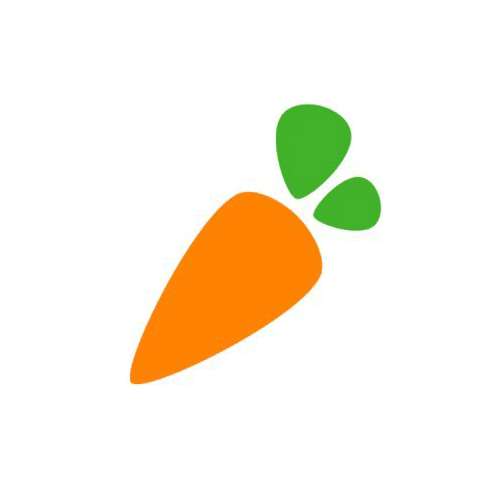 Erin is the mother of identical twin girls and their slightly older brother. She is a domestic engineer, and previously had a career leading customer service teams for a major HVAC company. Cleaning without harsh chemicals, and cooking easy and usually healthy meals are part of Erin's daily life. She volunteers with youth leaders, and genuinely wants to help others win. Erin has a degree in Communications, with a focus on Broadcast Journalism.