The Best Ways to Save Money When Fighting a Legal Battle
This post may contain affiliate links. Read the disclosure.
When you find yourself dealing with legal matters, you'll quickly find out how expensive the process can get. Read on now and find out about all the things you need to know to save on legal expenses.
Don't Try to Go it Alone
First of all, you should avoid the temptation to go through this process alone. The idea of defending and representing yourself in a legal context might seem pretty easy and straightforward. In reality is more complicated than what we see on TV.
Make sure that you are represented by someone who really knows the ins and outs of the legal system. That person is not you. That knowledge and values and experience are more valuable than you could ever realize if you're not someone who's worked in the world of law.
Family law attorneys are professionals with the compassion, knowledge, and experience to provide guidance and advice regarding the financial disputes often faced in family situations.
These situations include child custody cases, divorce, asset divisions, adoption, and other legal complications.
Domestic relations that often end in financial disputes can involve many different situations:
Spousal/child support
Alimony
Property division
Alternative family issues
Divorce
Child custody
Visitation
Child abuse
Adoptions
Prenuptial or postnuptial agreements
The family law attorney can draft agreements for disputing parties to agree upon to avoid the financial drain of going through litigation. You can learn more about family law here.
Suppose the disagreeing parties cannot agree on this type of agreement. In that case, the family law attorney can use their experience with trial and appellate courts to take the matter further in the legal system.
Benefits of a Family Law Attorney
There are several issues handled through the expertise of a family law attorney. These are some of the benefits you will reap when working with an attorney in this profession:
Ending a Toxic Relationship
Some married couples do not realize how toxic their relationship has grown until they decide to end it and learn they cannot agree on anything.
Save Money On Hotels, Flights, And Rental Cars With Hotwire
Score up to 60% off on hotels and grab rental cars from just $8.99/day with Hotwire's 'Hot Rate' deals. Cheap Flights too. Start saving big on travel today!
Pros:
Affordable Deals

Price Match Guarantee

Travel Packages: Comprehensive packages combining flights, hotels, and car rentals are available.
Cons:
No Cancellation or Refunds

The specifics of 'Hot Rate' deals aren't revealed until after purchase.

No Rewards Program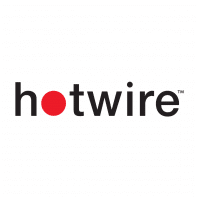 A family law attorney can help you find a reasonable and acceptable means of ending the relationship. The family law attorney will help you learn your legal rights and options.
The majority of legal mediators will emphasize the problem-solving component of negotiations. Finding possibilities for settlement that consider each spouse's most vital interests entirely is the issue that needs to be solved.
By keeping this in mind, you'll be able to bargain by comparing and contrasting acceptable possibilities rather than becoming stuck in a situation where one spouse stands to benefit at the other spouse's expense.

Increase in Support When Ex-Spouse's Income Increases
If you learn your ex-spouse has had an increase in their income, you are entitled to an increase in the support they pay you. Spouses or divorced parents must notify the courts when their income changes, but it often is not reported.
A family law attorney is knowledgeable on child support and alimony laws and will work with you to ensure you receive the maximum support amount you are entitled to.

Visitation and Custody Disputes
Many times one parent or the other in a divorce situation requests a change in the court-issued visitation and custody decisions. The disputing parent might be moving or learned the other parent is arrested.
Sometimes one parent feels the other has become a danger to their child or is not following the court-ordered rules. The child's safety is a priority, and a family law attorney will ensure your child is protected if any of these issues concern you.

Trusts and Wills
Hiring a family law attorney can ensure no family disputes arise when you pass away. These professionals can help with estate planning and ensure all your wishes are carried out upon your death.
In many states, if you do not have a trust or will in place upon your death, all your assets will fall under the state's succession law. This law will then decide how to distribute your assets to your dependents.
Rules and laws can vary, so you need to discuss your wishes with a family law attorney to ensure no problems for your family when you are no longer with them.
Failure to Comply With Court Orders
A family law attorney is fully knowledgeable about the tribulations and trials when a party fails to follow the court's orders. These situations often involve child support issues, custody decisions, and divorce.
While legal consequences are in place if a party side-steps these orders, it still happens frequently. If you are involved in this type of situation, you will need the assistance of a family law attorney to file a motion to request enforcement of the court orders. 
Find a Lawyer That Represents Value
Of course, you want to keep costs down. Not all of us can afford to hire the very top-end lawyers who represent the rich and famous.
But at the same time, you don't want to find yourself hiring a cheap layer who is inexperienced and doesn't really know what he or she is doing. That's why the word value is so important here.
Be Organized, It Will Save Spending On Your Lawyer's Time
When you're working with your lawyer, one of the most important things you can do is keep things organized. It's not all down to your lawyer to keep documents, evidence, and paperwork in order. You yourself need to play an active role in keeping things structured and organized.
After all, if you're not the one doing it, your lawyer will have to spend more of their time on that stuff. They will charge you for that time. One thing you need to understand about hiring a lawyer is that time will always cost you.
Stick to the Subjects That Matter
Another way in which some clients often end up wasting their lawyer's time is by getting off-topic. Don't call them to discuss things that aren't important. When you do call them avoid tangents that aren't really relevant to much at all.
Stick to the subjects that actually matter. This way you avoid paying for time that's not meaningful or purposeful with regards to your legal case. 
See if You Can Pay in Installments
Many lawyers will give you the option of paying your legal fees in installments, and that might be something that ultimately helps you to save money.
At the very least, it should make it possible for you to make your money go further for longer and to make sure that you're not putting yourself in a position where you run out of money too fast.
You can then gradually work and pay off your legal fees over time if you need to. It might be a good idea to only hire a lawyer that offers that kind of payment plan option.
Ask if Fees Can be Capped Before Work Starts
Some lawyers will allow you to cap your fees before work actually starts. That's why it's a good idea to discuss this option with the lawyer you're thinking of hiring before you finalize any arrangements.
That way, if something unexpected happens and you need extra assistance, you'll know that the amount of money you'll be paying will be capped. It removes some of the stress and worry that often comes with watching your legal fees slowly mount up. When they're capped, you don't have to worry about that.
Understand Which Fees You'll be Liable to Pay
There are often hidden fees and fees that you might not have realized you had to pay when you're hiring a lawyer or legal team.
It's important to get as much clarity as possible when you're trying to understand what you'll have to pay for and what you'll ultimately be liable to pay in the end.
So if there are any costs that you're not sure about and don't understand, just make sure that you ask your lawyer about them and seek clarity as early into the process as possible.
Understand the Terms of the Service Too
Another thing that you'll need to understand is the terms of service that you've agreed to with your lawyer. You want to know what you're getting into and what you're actually getting for the money that you're going to be paying to your lawyer.
What you don't want is to sign an agreement and then only find out later that you're not actually entitled to all of the services that you expected to get from your lawyer.
Try to Cutback in Other Areas
If you're going to be paying out a lot of money in legal expenses, it's important to think about how you might balance your finances a little better as you enter the process.
You don't want to run out of cash or face problems later on. Instead, think about how you can temporarily change your lifestyle to make it a little more conservative in terms of your spending.
Maybe you could cut down on some of the non-essential spending that you'd normally do. It might be a little painful at first but it'll be worth it.
Keep Personal Records of Time Spent Communicating with Your Lawyer
Keeping personal records of the time you spend communicating with your lawyer does not mean that you don't trust them or that you think they're going to lie to you when it comes to billing.
It's simply the case that having a definite backup and your own detailed information about the amount of time that you spend talking about the case will ensure everything is correct.
And if you do feel that you've been overcharged, later on, you can dispute it with evidence of your own. But that probably won't be necessary; most lawyers are not trying to rip off their clients.
Focus on Proving Your Innocence as Quickly as Possible
It's important to remember that the best way to put an end to any legal issue is to prove your innocence and resolve it. If you know that you're innocent and you have a good case, you might want to look into the basics of how to prove innocence in cases relevant to you.
By putting things to an end sooner rather than later, you'll put yourself in a much better position in the long run. Things tend to drag on when there's no certainty and you can't show that you really are innocent.
Keep Track Of Expenses
It also makes sense to track the expenses that you're going to be covering for your lawyer. And depending on the situation and the nature of the expenses, you might be to keep them to a minimum or at least reduce them a little.
Having them travel to you rather than you traveling to them, for instance, will increase the number of expenses you have to cover. So make the effort to visit them and things like that if you want to keep costs low.
Know When the Time is Right to Reach a Compromise or Settlement
Finally, you should remember that there's rarely any point in fighting a legal battle for the sake of it. When you do that, you just end up throwing money away week after week.
If the opportunity arises for you to take a compromise or find a settlement with the opposing party, you should think about whether it makes sense to accept it and simply put things to bed once and for all.
In Conclusion
Winning a legal battle is never easy, but it's important to plan things out carefully and not to overstretch yourself financially. That's something that lots of people end up doing and then have regrets about it later.
But if you make the most of the tips and advice outlined above, you'll be able to cut out a lot of that wasted cash and keep things more affordable.
Next Up From ChaChingQueen
Positive Changes to Make This New Year to Enhance Your Life
What to Do When Bitten by a Dog: A Guide
ChaChingQueen is a lifestyle blog helping you live a happy and healthy life on a budget.