Adidas Product Testing: Earn Free Adidas Shoes And Clothes
This post may contain affiliate links. Read the disclosure.
Everyone loves free shoes, but how can you get them for free?
That's a question we will answer in addition to all the details you need regarding the Adidas product testing program.
Like any other company, Adidas' product testing process started in 2015. They started pretty late. However, the number of requests they received was enormous. You must meet a few requirements to become an Adidas product tester.
So to get your free Adidas products, read on.
What are the Adidas Product Testing Programs?
To start, you need to know the two types of product testing programs Adidas has to offer. They have two types of test products.
The first one is the Adidas shoes (footwear) testing program.
The second is the Adidas apparel testing program. The testing process for both is the same. You can enroll in both of these programs.
To get free Adidas gear, there is an entire process that we will walk you through. You must give honest reviews at the end of the testing period. You may be restricted from using competitor products as an Adidas brand product tester.
Related:
Requirements of the Adidas Product Testing Program
Like all programs, a few requirements exist for becoming Adidas product testers. To become an Adidas product tester, you must follow several requirements:
Save Money On Hotels, Flights, And Rental Cars With Hotwire
Score up to 60% off on hotels and grab rental cars from just $8.99/day with Hotwire's 'Hot Rate' deals. Cheap Flights too. Start saving big on travel today!
Pros:
Affordable Deals

Price Match Guarantee

Travel Packages: Comprehensive packages combining flights, hotels, and car rentals are available.
Cons:
No Cancellation or Refunds

The specifics of 'Hot Rate' deals aren't revealed until after purchase.

No Rewards Program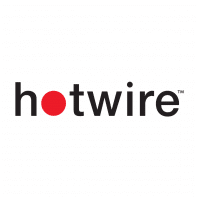 Provide proper body measurements and other personal details.
You must fall into the category of one of the specific genders, i.e., male or female. Since the products fall into these two categories, the testers must, too.
You must live in Europe or America to become an Adidas product tester.
You must be active in a sport they want to test to be eligible as an Adidas Product Tester. You will need to meet the minimum weekly activity requirements in that sport.
You must sign a contract agreeing to keep all product information confidential.
You can't reveal any product information, even through personal messaging. Doing so will end your contract with Adidas, as it is against the laws of the program.
You must be at least 18 because underage people cannot participate in this program.
You should also be fluent in English, as you'll have to fill in the information, give reviews, and answer questions by the end of the test period.
These are the requirements on your end. The company will also decide which individuals to select for their program.
Becoming an Adidas Product Tester
Is Adidas Product Testing legit? Yes. If you are accepted, you can receive free shoes and sportswear in exchange for your feedback.
Applying to become an Adidas product tester is easy.
The steps are easy and take less than an hour if you have complete and proper measurements. They provide the size chart for proper measurement as you fill out the application form.
There are seven steps to apply to become an Adidas Product Tester.
Time needed: 1 hour
How To Become a Adidas Product Tester
Visiting the Official Website

The first step to becoming an Adidas product tester is visiting the official page, where the process will begin.

Selecting Your Location

The second step involves specifying your geographic location. You will find only two options for selecting your location, i.e., America and Europe. Those who live in Asian countries can not participate in this program.

Select Your Gender and Preferred Category (Apparel or Footwear)

The third step of the process involves two things.

First, you must select your gender. Since Adidas brand products are different for men and women, the testers must also be of the same gender.

Next, you must select the product types you want to test. If you are into footwear, you can choose that option. You can select the apparel section if you are more into that.

You can apply for both categories. That way, you can receive test invites for both footwear and apparel.

Provide Body Measurements

After you have selected your division and gender, you must provide the body measurements. If you only apply for footwear, you'll see that there are only two sections you need to fill out, i.e., shoe size and foot width.

If you apply for apparel, you must enter eight types of body measurements. You will see options under the drop-down menu of each category from which you can select your size. The size chart has a "How to Measure" section to make things easier.

But if you apply for both divisions, you must provide all ten body measurements.

Select Your Interested Category (Athletic Profile)

A common mistake is selecting sports that the applicant does not play. For example, if you play badminton but choose tennis in your athletic profile, you will receive products for tennis players, not badminton players. Be honest while entering your category.

Choose what you enjoy doing the most. If you receive products from a sport you do not play, you cannot provide meaningful feedback that helps Adidas.

Provide In-Depth Details Regarding Your Sport

Now that you have selected your category or sport, you must enter more details about it. For example, you will enter details about your club and position if you are a professional player.

If you are not a professional, you share whether you are part of a team or if you do your sport alone. Weekend warriors are eligible. You do not need to be a sponsored athlete.

Provide Personal Data

The final step the product testing team asks you to do is to provide personal data. This step is to ensure that you are a human and to get your address since they might need to send Adidas test products to you.

There are a total of three sections you need to fill.
The first one asks for your name. The second asks for your mailing address (or where you want the products delivered), while the third section is for your email address.
These are all the steps for the application process. If you are ready to apply, click this link to open the website.
Become A Contributor
At the end of the application, there are a few boxes to check. One of the boxes is to "become a contributor."
An Adidas contributor is a tester who is open to sharing insights with Adidas on their specific product preferences.
As an Adidas contributor, you'll receive regular feedback requests asking you about your insights.
Rejection or Selection
Two things can happen during your application process. Adidas company will either reject you or select you. After providing your body measurements, you will most likely see a notice on the screen if you are rejected.
If the process continues, you are a part of the program. You must wait for a product that fits your category and meets your specifications.
If You Are Accepted As An Adidas Product Tester
I was accepted as an Adidas Product Tester immediately after applying. I received the following message:
"Due to the high number of applications, it might take some time until we get in touch with you. If no testing opportunities become available within the next 6 months, your data will be deleted from the system."
After you are accepted, follow these steps for testing Adidas products:
Receiving an Email
The first step involves receiving an email. This email will include a link where you can accept the invitation. Receiving an email will only happen if the company considers you a relevant tester.
If you need help deciding what to do, the added instructions in the mail will help you receive the invitation.
Receive the Products and Test
Once you accept the invitation, the company will send out the product for testing. This package will have the test product and the guidelines and instructions for using it. These instructions can be: "Wear testers for 16 hours per week."
You will likely have to test the product for two to four weeks.
Provide Feedback
This might seem like the last step of the testing process, but it is not. It is instead the second last, and most crucial step. You need to give positive and honest feedback regarding the product. This feedback is based on the detailed logs you keep while testing the product.
But is there any more reason for the feedback to be a significant step? There is, indeed. The company will likely send more product samples for testing if your feedback is great. So, there is no better reason for the feedback step to be more critical.
Return the Free Product
As part of the agreement, you must return the testing product to the company.
After the rigorous testing period ends, you must send the product and the labels in the parcel back to Adidas.
Other Details Regarding the Adidas Product Testing Program
Since we are reaching the end of our article, here are some minor details regarding this testing program. Apart from the application and testing processes, there are some things you must know about the program.
First, you must know that the company will not pay you for testing their products. There are rumors that people spread to scam the general public.
So if anyone comes to you with a link and tells you that you can earn money through it, do not believe them and deny the offer immediately.
Frequently Asked Questions (FAQs) – Adidas Product Testing
Does Adidas pay you for testing?
Adidas does not offer any financial compensation to its product testers. Postings on social media that suggest otherwise are not true and are not sponsored or endorsed by Adidas.
What Does It Mean To Be An Adidas Product Tester? 
As an Adidas wear tester, you will be given the opportunity to use their products during the testing period. This is a unique chance for you to experience and give feedback on the products before they are released.

You may even have the privilege to impact how the final product turns out.
How Do You Qualify For Adidas Product Testing?
You must be a US resident over 18 years old with a valid email address, internet access, and the ability to communicate in English.

Your physical activity, athletic profile, and size details will be considered when determining your eligibility for the program.
What's in It for Adidas?
Adidas is a major brand in the sports apparel marketplace and offers a product testing program in exchange for trying out top sportswear for free.

Adidas gets access to real-life consumers and can use feedback and suggestions to improve their products and examine the footwear or clothing once it's been worn.
Summarizing the Adidas Product Testing Program
The Adidas product testing program is excellent, considering you can test unreleased products. The application process is short, but it might take months to receive your first invitation.
You might not be able to keep the products, but it is a fun way to test your new purchase. But keep the details private and write great feedback to get more invites.
Next Up From ChaChingQueen
Greg is a Chartered Financial Analyst (CFA) with 22+ years experience in Financial Services. He has held numerous FINRA Securities licenses (series 7, 63, 65, and 66), and is an expert on Investment Products and Financial Planning. Greg has 22+ years experience as a real estate investor and degrees in Psychology and Philosophy.
Greg has been quoted/interviewed in Yahoo Money, Yahoo Finance, USA Today, Authority Magazine, Realtor.com, Business Insider, and others.
Greg is an avid runner, and the father to identical twin girls and their awesome brother. His love of budgeting and his kids led him to join The Great Resignation in 2021.
Disclaimer: Any Financial Tips on ChaChingQueen are general and informational. Speak with a professional about your specific situation.