Bruschetta with Tomato and Basil Recipe
This post may contain affiliate links. Read the disclosure.
When travel was limited, I wanted bring a little bit of Italy into your kitchen. I perfected this simple, quick and easy Bruschetta recipe that makes you feel like you're on an Italian vacation.
Do you ever look around your kitchen and see a Hodge podge of ingredients and think to yourself, 'now what am I going to do with these?'
I asked myself that very question recently after hosting a family dinner where I was left with, a loaf and a half of sliced Italian bread, and a tub of grape tomatoes.
I used a couple pieces of the bread to make a grilled turkey and bacon panini, but I knew I wouldn't be able to use the remaining bread in the same manner. There wasn't enough turkey and cheese for that.
Bring a Bit of Italy to Your Kitchen with This Tuscan Bruschetta Recipe
Every year we plant a basil plant in our garden. This year the plant has grown bigger than I've ever seen. I hate to see the fresh green go to waste, which made this recipe even more perfect.
For this recipe you'll need: tomato's, basil, bread, salt and pepper, olive oil, balsamic vinegar, garlic and brown sugar. You will want to make sure you have fresh basil. Unfortunately for this recipe the dried basil just won't cut it. Fresh garlic is also best, but what I call jarlic (garlic in a jar) will also work.
The How
First thing you will want to do is wash the tomato's and basil. Having clean fresh food helps to bring out their flavors more.
Start by cutting the tomatoes into small cubes. In my experience it's best to slice them in half length wise. Then, laying the flat part of the half to the cutting board slice the tomato in half again length wise. Then cube each half.
Place the diced tomatoes in a bowl and toss with 1/2 teaspoon of salt. Set the mixture aside and allow it to marinate for 30 minutes.
While the tomatoes are marinating, bring the balsamic vinegar and brown sugar to a slow simmer. Allow the mix to simmer for 8-10 minutes, then remove from heat and cool. I prefer my bruschetta to be a little sweeter, so I use 4 tablespoons of brown sugar. If you prefer a stronger balsamic taste use 3 tablespoons.
Instacart: Save Time And Money On Groceries
Instacart is a grocery delivery service that saves you time and money. It connects you with personal shoppers who pick up and deliver your groceries, allowing you to skip the store trip and compare prices for the best deals.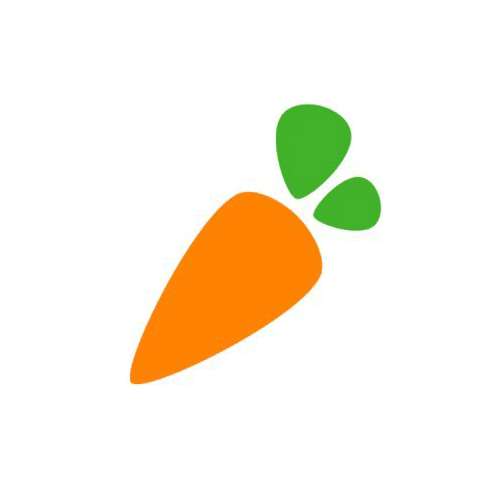 While your glaze is simmering, chop fresh basil. If you don't have a plant at home, you can find fresh basil in your local produce department. When we got married 8 years ago I registered for herb sheers, they're great for chopping basil for this recipe.
Which bread is best? One of our local grocery stores sells really great Italian bread for $1.47 a loaf. For me, the price and the taste of this particular bread is ideal in this recipe. If you prefer you can use a French Banquette thinly sliced and achieve a great flavor. I like to half each slice of Italian bread for this particular app.
You will want to brush each side of bread with olive oil and toast in the oven to get each slice perfectly crispy. I ran out of Olive Oil, so I used avocado oil instead and the taste was still great.
After 30 minutes of marinating, drain the juice from your tomato mix. After draining the juice gently mix in garlic (or jarlic,) basil, pepper, and balsamic vinegar.
Building the Perfect Bruschetta
Bruschetta is one of the most simple, and flavorful appetizer you can make. You will only need a few ingredients, but the flavor makes you feel like you've boarded a plane to Italy.
Once you've toasted your bread, mixed your topping, and turned the balsamic into a glaze, the only thing left is to build your Bruschetta.
Depending on the type of event where you're serving the bruschetta, I'd suggest waiting as long as you can to assemble to finished product. You want your guests to bite into a crisp toasted app, not a soggy piece of bread that doesn't hold it's shape.
If you're planning on having the app sit out as people come and go, it's okay to arrange the bread nicely on a platter, placing the tomato mixture and glaze along side. This set up lets your guests top their themselves bruschetta for the best taste.
To assemble in advance, you will top each slice of bread with a healthy spoonful of tomato mix, and lightly drizzle with balsamic glaze.
Your new go to
With as simple as this app is, there's no doubt this recipe will quickly become one of your favorites. 35 minutes start to finish and you will have a flavor filled and beautifully presented appetizer.
One of the best things about this particular recipe is how versatile it is. You can bring this along to a backyard BBQ, engagement dinner, or any holiday celebration.
Tuscan Style Bruschetta with Tomato and Basil
Bruschetta is an Italian antipasto of grilled bread rubbed with garlic and topped with a mixture of tomato and basil. It is perfect for using summer tomatoes for a simple appetizer or side dish. This is a great recipe for an old, not stale, baguette. Dry the baguette in the oven if necessary. Save any leftover tomato mixture for the base of a delicious tomato soup.
Equipment
toaster or grill

mixing bowl

Measuring Spoons

cutting board
Ingredients
1

loaf

French Baguette; dried and 1/4 in cuts

4

cloves

Garlic

2 cloves minced, 2 cloves diced

1

pint

Cherry Tomatoes; quartered

5

Basil Leaves

thinly slicked

1

Pepperoncino or dash of red pepper flakes

⅓

C

Extra Virgin Olive Oil

Salt and Pepper to taste
Instructions
Dice Tomatoes, mince garlic and, pepperoncino, basil

Season with Salt and Pepper to taste

Refrigerate for 1 hour- to allow flavors to meld together

Slice Baguette to 1/4 in slices. Toast

Peel and slice 2 cloves garlic lightly rub over toasted bread

Place bread on serving platter. Top each slice with 1 Tablespoon of tomato mixture. Lightly Drizzle with Extra Virgin Olive Oil
Find more delicious recipes here.
Erin is the mother of identical twin girls and their slightly older brother. She is a domestic engineer, and previously had a career leading customer service teams for a major HVAC company. Cleaning without harsh chemicals, and cooking easy and usually healthy meals are part of Erin's daily life. She volunteers with youth leaders, and genuinely wants to help others win. Erin has a degree in Communications, with a focus on Broadcast Journalism.