EarlySense Live Sleep Tracker App Review
This post may contain affiliate links. Read the disclosure.



Getting a good night's sleep is so important to your health. Whether you are concerned about your health or the sleep habits of your child or elderly family member, EarlySense® Live™ is a simple way to monitor health while you sleep.
I was sent an EarlySense Live to try at home. I was curious to get data about my sleep cycles and health during the night. EarlySense Live uses hospital proven technology to monitor heart rate, stress levels, breathing, and sleep cycles. It is contact free, meaning you don't have to hook up any sensors to your body. There are real-time alerts, data health summaries, and even optional remote viewing to keep track of loved one's sleep health.
EarlySense Live Sleep Tracker App Review
Sleep Tracker Set Up
The setup was very easy.  I downloaded the EarlySense Live Sleep Tracker App and placed the sleep tracker under my mattress.  Since I share a bed with my husband, I made sure to follow the directions on where to place the sensor in those circumstances.
Getting Started
This was super easy too.  After running the app, I set the smart wake-up and once I got into bed, my vitals were displayed automatically.  The sensor under the mattress was able to detect my slightest movements, heartbeat, and breaths in order to start an analysis of my health and wellness.
In the Morning
The next morning I was awoken to the EarlySense Live alarm within the window I had set.  Then, I was able to review my health and wellness report with insights about my sleep.  Not only was there information about my heartbeat and breathing, I could also see the amount of time I spent in various sleep stages.
After tracking data all night long, I noticed my phone had used quite a lot of battery charge, so I would recommend plugging in your phone or other smart devices in at night to make sure the battery does not get too low.
Health and Sleep Data
Here are some examples of the data I got from EarlySense Live.  I could see how long I was in bed, heart rate, breathing rate, stress level, and percentage of time in various sleep states.  I could also zoom in on any of the information to get even more details about the time and length of the sleep state or other data.
Notifications
There are many options for notifications.  In the morning, you can get notifications on unusual heart and breathing rates, sleep patterns, and sleep changes.  Overnight, you can opt for notifications whenever your heart rate or breathing rates exceed pre-defined thresholds.
In addition, the Live+ remote monitoring lets you see the date of your loved ones on your own device.  You can receive notifications and health alerts about your loved ones.
Where to buy EarlySense Live Sleep Trackers
You can buy your own Live sleep tracker from the EarlySense website or through Amazon.
Save Money On Hotels, Flights, And Rental Cars With Hotwire
Score up to 60% off on hotels and grab rental cars from just $8.99/day with Hotwire's 'Hot Rate' deals. Cheap Flights too. Start saving big on travel today!
Pros:
Affordable Deals

Price Match Guarantee

Travel Packages: Comprehensive packages combining flights, hotels, and car rentals are available.
Cons:
No Cancellation or Refunds

The specifics of 'Hot Rate' deals aren't revealed until after purchase.

No Rewards Program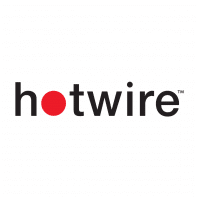 For $149, you'll get
The 60 days money back guarantee and 2 years warranty along with the Live sensor, power supply, user manual, and quick guide.
Grab the EarlySense Live app from Google Play and the iPhone App Store.
If you are looking for more ways to track your sleep, then take a look at this list of the best sleep trackers.
I wrote this post while participating in a campaign for EarlySense Live and received a promotional item and/or sample to thank me for taking the time to participate.
Rachel is an Austin blogger, educator, mom, wife, young breast cancer survivor writing about health, saving money, and living a happy life in Austin, Texas.
Rachel has written for HuffPost and Hometalk and has been featured on KXAN, Studio 512, Fox 7 Austin, and CBS Austin.