How To Make Your Glass Stovetop Sparkle
This post may contain affiliate links. Read the disclosure.
One boiled-over pot and you could end up scrubbing your glass stovetop for hours.
Do you want to know how to clean a glass stovetop? We're here to help.
Removing burnt-on food remnants from your electric range doesn't need to require hours of scrubbing. Follow these simple steps for a sparkling clean stovetop.
After learning to clean your stovetop, be sure to check out how to clean the inside of your oven using baking soda.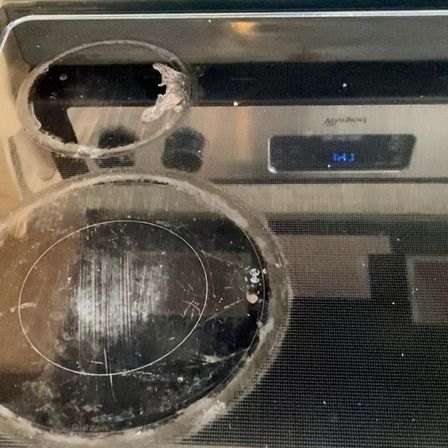 First, if you have any burnt food scrape your glass stovetop with a razor blade, and wipe away any crumbs that may remain. Be very careful with this step.
The goal is not to scratch the stovetop. Instead it is to scrape. Do not put pressure down. If you aren't comfortable with this step, then do not do it! Use rigid plastic or a wooden spatula instead.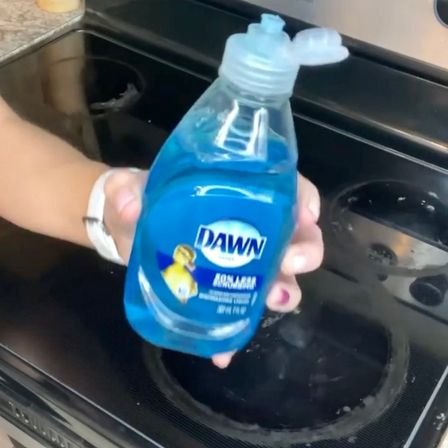 Then, drizzle liquid dawn dish soap over the surface.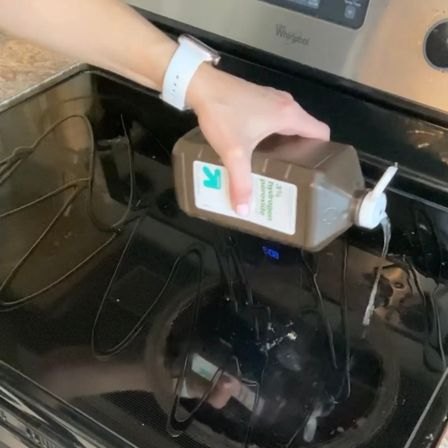 Next splash hydrogen peroxide on top of the Dawn dish soap.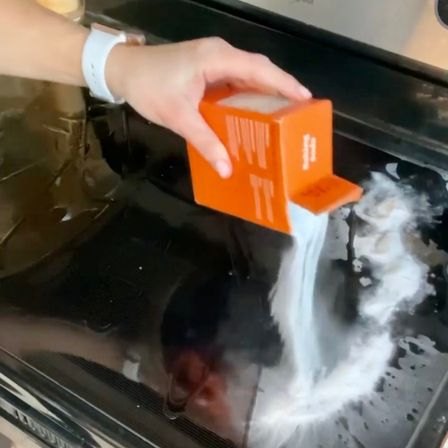 Sprinkle a generous amount of baking soda on top of the soap and peroxide.
If you have stubborn spots allow the mixture to soak for 15-30 minutes before you scrub.
Our Daily All Purpose Cleaner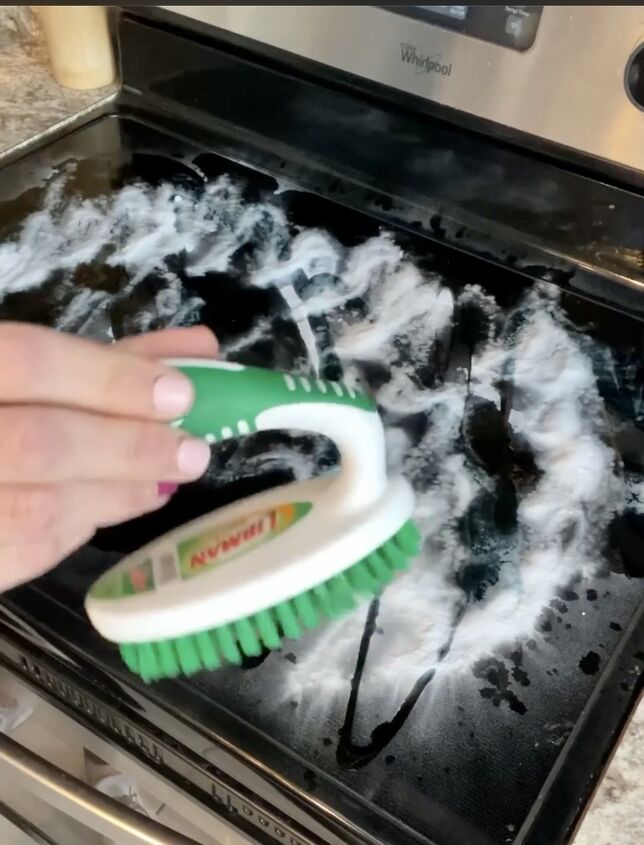 Using a cleaning brush, mix together the soap, peroxide, and baking soda.
Focus on areas around the electric burners where you are most likely to see burnt-on food rings.
You may need to use a steel wool cleaning pad to remove tough spots.
After you've finished scrubbing, wipe away the cleaning mixture with a wet rag. You will need to rinse the rag several times during this process.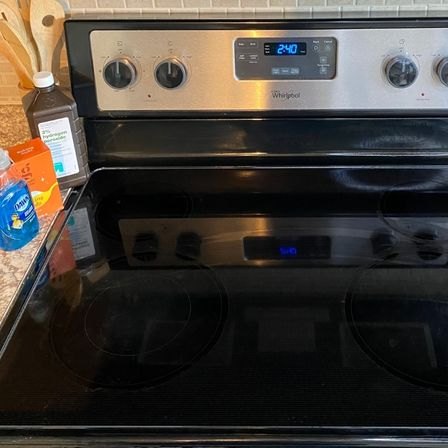 You will be left with a clean stovetop, and all without the use of harsh chemicals.
Baking Soda is an effective cleaner throughout your home. Check out how you can use baking soda to clean your toilet.
Next Up From ChaChingQueen
Erin is the mother of identical twin girls and their slightly older brother. She is a domestic engineer, and previously had a career leading customer service teams for a major HVAC company. Cleaning without harsh chemicals, and cooking easy and usually healthy meals are part of Erin's daily life. She volunteers with youth leaders, and genuinely wants to help others win. Erin has a degree in Communications, with a focus on Broadcast Journalism.