Weighing In On Naked Nutrition Whey Protein: A Full Review
This post may contain affiliate links. Read the disclosure.
This post is sponsored by Naked Nutrition, however, all opinions and views expressed in this post are our own.
After completing another marathon, I have been looking for ways to take my fitness journey to the next level. While running has always been my go-to workout,
I decided it was time to focus on toning my muscles as well. That's when I started researching the benefits of whey protein.
I was eager to try it myself and see the results firsthand. That is why I was excited when Naked Nutrition reached out and asked to partner.
What is Naked Nutrition?
Founded in 2014 by a former All-American Track athlete, Stephen Zieminski, Naked Nutrition is a brand of supplements and proteins using the bare minimum ingredients to help you achieve the best results.
Nearly all of Naked Nutrition's supplements contain three or less ingredients.
Fewer ingredients mean you consume fewer additives, artificial flavors, and sweeteners, which won't aid your health and fitness goals.
Product offerings
Naked Nutrition offers a variety of protein powders, Vegan Protein Powders, supplements, baked goods, and protein baking mixes.
Regarding protein powders and supplements, it's best to have an overall goal in mind before starting a new regimen.
Naked Nutrition offers an online quiz to suggest the best products based on age, diet, and goals. The quiz is simple and takes less than two minutes to complete.
Save Money On Hotels, Flights, And Rental Cars With Hotwire
Score up to 60% off on hotels and grab rental cars from just $8.99/day with Hotwire's 'Hot Rate' deals. Cheap Flights too. Start saving big on travel today!
Pros:
Affordable Deals

Price Match Guarantee

Travel Packages: Comprehensive packages combining flights, hotels, and car rentals are available.
Cons:
No Cancellation or Refunds

The specifics of 'Hot Rate' deals aren't revealed until after purchase.

No Rewards Program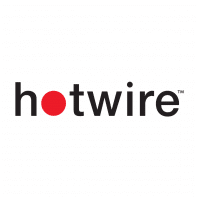 Upon completion for first-time customers, you are also offered 20% off your first Naked Nutrition purchase.
Protein Powders
Whether you're looking for whey protein, casein protein, peanut butter protein, or vegan protein options, you will find precisely what you need and want with Naked Nutrition.
What is Whey Protein
Whey protein is protein from the whey- the watery part of milk that separates when cheese is made and is often used to supplement additional protein into diets.
Most people use whey protein to increase muscle growth through amino acids and added protein. Whey protein is also absorbed by your body more quickly than other types of proteins.
Many athletes and people who follow a regular workout routine supplement their diet with Whey Protein.
Why I Chose Naked Nutrition
I've been a runner for the last 10 years. I took a year and a half off from distance during a twin pregnancy. I always ran for the love of running with no concern about improving my finish times until recently.
Over the last year, I've slowly started training to run faster. Never having used protein before, I wondered how I would benefit from it.
I completed my 4th full marathon earlier this year with my best time yet. I knew it was time to get serious about my workouts. So I decided to add protein supplements to my routine.
When shopping for a whey protein, what excited me the most about Naked Nutrition was their straightforward ingredient approach.
The only ingredient in the Chocolate Whey Protein is Whey Protein Concentrate. There are no artificial sweeteners, colors, or flavors. Other whey proteins on the market contain added ingredients without added benefits.
Our family doesn't consume large amounts of meat, and I am not a bean eater. So I knew that if I wanted to see a change in my muscle development, I would need to supplement it with protein.
When is the best time to take whey protein?
To achieve maximum results, taking Naked Nutrition whey protein within 30 minutes of completing your workout is best.
You can use Whey Protein when you're not working out, but you may notice additional weight gain.
How to use naked nutrition whey protein
There are a few ways to prepare your whey protein, but the simplest is mixing two scoops (recommended serving size) with 8-10 ounces of water, milk, or non-dairy milk.
You can add Naked Nutrition Whey Protein to a fruit and veggie smoothie to serve as a meal substitute and help get in additional servings of fruits and veggies for the day.
The Naked Truth about Naked Nutrition
Naked Nutrition Chocolate Flavored Whey Protein has a mild flavor compared to others I tried.
When mixed with water in a shaker bottle and thoroughly shaken, the flavor of the chocolate whey protein isn't overpowering, and not too in your face, while also not being watered down.
While there are several ways to enjoy whey protein, the simplest is adding the recommended serving amount- 2 scoops to a shaker bottle, then mixing in 8-10 ounces of water or your favorite milk.
You should consume whey protein within 30 minutes but not longer than 60 minutes of your workout; this method allows you to prepare your shaker bottle and protein powder before hitting the gym or the road for a run.
Then, once you've finished your workout, you can add water from anywhere, shake, and enjoy.
After adding your protein powder and water to your shaker bottle, it's recommended that you shake thoroughly for one full minute to ensure all of the powder is dissolved in the water.
I did notice that if I didn't allow one full minute for blending, there were still a few small clumps of protein that didn't fully dissolve.
Once the whey protein is thoroughly mixed with the water, the mixture is slightly frothy and needs a few minutes to settle. You can drink it immediately, but I preferred to wait several minutes.
Once the foam settled, Naked Nutrition Chocolate Whey Protein was easy to drink. I didn't personally experience any inconvenient side effects. The flavor was delicious and not at all chalky.
Blend it up
I like to do my weight training in the middle of the day after I put the kids to nap. Because of this time, I don't always have time for lunch. Most days, I have a quick fruit and veggie smoothie.
Adding Naked Nutrition Whey Protein to a smoothie has been a great way to get extra protein and have a healthy meal.
For my smoothies, I combine fresh and frozen fruits, fresh spinach, coconut water, and two scoops of Naked Nutrition Whey Protein.
After adding all the ingredients to the blender, blend on high for 90 seconds-2 minutes. The whey protein blended perfectly.
There weren't any clumps of powder left in the blender. The best part for me was that there wasn't any grittiness to the smoothie. Sometimes, when you add powders to a smoothie, it can be like drinking sand. That wasn't the case with Naked Nutrition.
The flavor of the added chocolate whey protein was perfect. The chocolate flavor didn't take over the smoothie. It mixed perfectly with the bananas, strawberries, and blueberries.
Other Ways to Incorporate Whey Protein
I don't mind mixing my whey protein with water in a shaker bottle. But if that's not your cup of tea, try mixing it in your coffee.
If you already drink 1-2 cups of coffee daily, adding a scoop of whey protein to each cup is a great way to mix up the flavor and possibly cut down on sugar, you might otherwise add.
If you get your workouts in before breakfast, mix up how you consume your whey protein. I added 2 scoops of Naked Nutrition Chocolate Whey Protein to homemade pancakes.
You'll need to add an additional splash of milk to account for the added dry ingredient. But, the flavor was incredible.
Overall Rating
My overall thoughts for Naked Nutrition Chocolate Whey Protein are 10 out of 10 recommend.
With only three ingredients, your body gets the supplement and not unnecessary added sugars.
As with any protein powder, you may be concerned that the container appears to be half empty. By weight, the correct amount of product is in the jug. Because it's so fine, the powder settles after packaging and during shipping.
The intensity of the flavor is perfect. It's not too overpowering or covered up if you mix your protein powder with other flavors.
If you have experienced chalky consistency or protein powder that didn't fully dissolve with other brands, rest assured that won't be your experience with Naked Nutrition.
When used regularly, you will notice a change in your muscle definition within about eight weeks. I was concerned I would get bored with the flavor, but after four weeks of use, that hasn't been the case.
If you have the same worry, it would be a good idea to alternate how you consume your protein or mix flavors. I am excited to try the Vanilla Whey Protein by Naked Nutrition next.
Naked Nutrition products are available for purchase on their website or on Amazon.
Most Naked Nutrition products are prime eligible. If you're not already signed up for Amazon Prime, here are some ways to save.
Next Up From ChaChingQueen
Erin is the mother of identical twin girls and their slightly older brother. She is a domestic engineer, and previously had a career leading customer service teams for a major HVAC company. Cleaning without harsh chemicals, and cooking easy and usually healthy meals are part of Erin's daily life. She volunteers with youth leaders, and genuinely wants to help others win. Erin has a degree in Communications, with a focus on Broadcast Journalism.