How To Use A PEMF Mat: A Comprehensive Guide
This post may contain affiliate links. Read the disclosure.
Pulsed Electromagnetic Field Therapy is thought to help improve health in terms of reduced pain, better well-being, and lesser inflammation. While there are different sources to get pulsed electromagnetic field therapy, PEMF mats are among the most popular.
Here are some ways through which you can use PEMF mats to improve your overall health, but let's check the basics first.
Pulsed Electromagnetic Field (PEMF) therapy is a groundbreaking approach in health and wellness, and with the advent of PEMF mats, it's now easier than ever to reap its benefits right from the comfort of your home.
This post will guide you on how to use a PEMF mat, its risks and benefits, and what to look for when buying one.
What is a PEMF Mat?
A PEMF mat is a portable device that emits pulsed electromagnetic fields. These pulses stimulate cellular repair, promoting overall wellness and aiding in the recovery of various health conditions.
Do PEMF Mats Work?
Pulsed Electromagnetic Field (PEMF) therapy, delivered through a PEMF mat, is gaining recognition in the wellness world.
But you might be wondering, do PEMF mats actually work? Here's what the research and user experiences have to say.
According to various sources, it appears that PEMF mats can be effective in several situations. These include:
Chronic Pain Relief: The electromagnetic waves from PEMF mats penetrate the skin down to muscles and tissues, potentially alleviating chronic pain.

Improved Healing: PEMF therapy is said to stimulate cells in the body, which could help improve healing. The therapy can jump-start a healing process, inducing currents to flow in nearby tissues.

Stress Reduction and Mood Enhancement: Some users report that the benefits of a PEMF therapy mat include boosting mood and reducing stress.
PEMF therapy works by sending electromagnetic waves throughout your body to re-energize damaged cells. The pulsed magnetic fields treat deep inside the body, stimulating healing at the cellular level.
When Might PEMF Mats Not Work As Well?
While there are many potential benefits, it's essential to note that the effectiveness of PEMF mats can vary depending on several factors.
Save Money On Hotels, Flights, And Rental Cars With Hotwire
Score up to 60% off on hotels and grab rental cars from just $8.99/day with Hotwire's 'Hot Rate' deals. Cheap Flights too. Start saving big on travel today!
Pros:
Affordable Deals

Price Match Guarantee

Travel Packages: Comprehensive packages combining flights, hotels, and car rentals are available.
Cons:
No Cancellation or Refunds

The specifics of 'Hot Rate' deals aren't revealed until after purchase.

No Rewards Program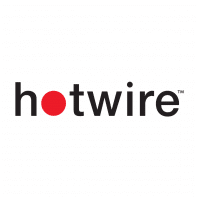 Strength of the Mat: Some reviews suggest that the strength of the mat can affect its effectiveness. For example, one review noted that a specific mat was less than 1 Gauss in strength, which could potentially limit its benefits.

Individual Health Conditions: The effectiveness of PEMF therapy may depend on the individual's health conditions. Some people may respond better to the therapy than others, and it's not a cure-all solution.

Inconsistent Use: As with many therapies, inconsistent use of a PEMF mat may lead to less effective results. Regular and consistent use is often recommended for optimal benefits.
While PEMF mats are not a scam, their effectiveness can vary based on the strength of the mat, individual health conditions, and consistency of use. Always consult with a healthcare provider before starting any new therapy to ensure it's suitable for your specific needs.
Step-by-Step Guide to Using a PEMF Mat
Unroll the Mat: Place your PEMF mat on a flat surface like the floor, a bed, or a comfortable chair.

Connect to Power: Connect the mat to an electrical outlet using the supplied adapter.

Position Yourself: Lay down on the mat, ensuring as much of your body as possible is in contact with it.

Set the Controls: Use the control panel to set the desired intensity level and session duration. If you're new to PEMF, start with a low intensity for a short period and gradually increase as your body adapts.

Relax and Start: Once you're comfortable, press the start button. Relax and breathe deeply as the mat sends healing electromagnetic pulses throughout your body.

Wrap Up: When your session ends, gently rise from the mat. You may feel a sense of relaxation or energy, depending on the settings used.
Risks and Benefits of Using a PEMF Mat
Benefits Of A PEMF Mat
Pain Relief: PEMF therapy can help alleviate chronic pain and inflammation by improving cellular function and health.

Improved Circulation: The electromagnetic pulses can enhance blood flow, promoting better nutrient absorption and waste elimination.

Enhanced Healing: PEMF therapy can expedite the body's natural healing process, helping to speed up recovery from injuries and surgeries.

Relaxation and Stress Reduction: Regular use of a PEMF mat can help reduce stress and improve sleep quality.
Risks With PEMF Mats
PEMF therapy is generally safe with few risks. However, individuals with implanted electronic devices like pacemakers, pregnant women, or those with certain health conditions should consult their healthcare provider before using a PEMF mat.
Do's and Don'ts of Using a PEMF Mat
Do's
Do Consult a Healthcare Provider: If you have a medical condition, it's best to discuss the use of a PEMF mat with your doctor.

Do Start Slow: Begin with low intensity and short sessions, then gradually increase as your body adjusts.

Do Use Regularly: Consistency is key. Regular use can help maximise the benefits of PEMF therapy.

Don'ts
Don't Use If Pregnant: The impact of PEMF on pregnancy isn't fully known, so it's best to avoid use.

Don't Use With Electronic Implants: The electromagnetic field could potentially interfere with devices like pacemakers.

Don't Ignore Discomfort: If you feel uncomfortable during or after a session, stop using the mat and consult a healthcare provider.

What to Look For in a PEMF Mat
When choosing a PEMF mat, consider the following:
Intensity Range: The mat should offer a range of intensity levels to cater to different user needs and preferences.

Quality of Materials: The mat should be made from durable, high-quality materials for long-lasting use.

Ease of Use: The control panel should be easy to operate, with clear instructions.

Safety Features: Look for mats with built-in safety features like auto shut-off and overheat protection.

Warranty and Customer Support: A good warranty period and responsive customer support reflect the manufacturer's confidence in their product.

PEMF therapy is an innovative approach to improving health and wellness. With a PEMF mat, you can enjoy its benefits at your convenience. Remember to consult a healthcare provider if you have any concerns, and choose a mat that suits your needs and lifestyle. Here's to your health!
ChaChingQueen is a lifestyle blog helping you live a happy and healthy life on a budget.