Wubbleball sent me a Supper Wubble ball to test out with the kids. We are always up for trying out new toys. The kids were very excited when when the ball arrived.  They love participating in blog product reviews.  Here is our Super Wubble Ball Review.  Be sure to check out the Super Wubble Ball  giveaway at the bottom of this post.
Super Wubble Ball Review
I showed them this Supper Wubble product video:

There were lots of "oooh"s, "wow"s, and "cool"s coming from their mouths. The Supper Wubble is made with this stretchy material (Xpandium), that is strong yet squashable. You can throw it, kick it, smoosh it, and even sit on it!
We also watched a few of the Super Wubble Vs. The World videos, where the makers of Super Wubble, drop all kinds of objects on the giant bubble ball from the top of a building.
The ball comes with a pump (takes 4 AA batteries). You decide how much to inflate your ball. They recommend about 3 feet.
Our family took the Super Wubble outside. We had a little trouble figuring out how to inflate it, but once we saw how to put the nozzle completely into the valve, we were able to inflate the Super Wubble. It inflated pretty quickly.
We had a great time playing with the Super Wubble ball outside.  It bounces different than a regular ball which makes it even more fun.  You don't know exactly how it will roll.
We played with the Super Wubble in our front yard under some trees and near some shrubs.  We were careful, but a few times the ball hit a branch or rock.  It held up well with no tears.  Just keep in mind, while Super Wubble is strong, it's not indestructible.  Sharp objects can cause it to pop.  If that does happen, luckily, Super Wubble ball comes with a patch to seal your ball.
Overall, this Supper Wubble ball is fun for the whole family. This would make for a great, unique birthday gift.
How would you like to have your own Supper Wubble?
Enter the Super Wubble Giveaway here.
a Rafflecopter giveaway

Save Money On Hotels, Flights, And Rental Cars With Hotwire
Score up to 60% off on hotels and grab rental cars from just $8.99/day with Hotwire's 'Hot Rate' deals. Cheap Flights too. Start saving big on travel today!
Pros:
Affordable Deals

Price Match Guarantee

Travel Packages: Comprehensive packages combining flights, hotels, and car rentals are available.
Cons:
No Cancellation or Refunds

The specifics of 'Hot Rate' deals aren't revealed until after purchase.

No Rewards Program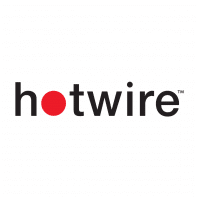 I wrote this post while participating in a campaign for Wubble Ball and received a promotional item and/or sample to thank me for taking the time to participate.

Rachel is an Austin blogger, educator, mom, wife, young breast cancer survivor writing about health, saving money, and living a happy life in Austin, Texas.
Rachel has written for HuffPost and Hometalk and has been featured on KXAN, Studio 512, Fox 7 Austin, and CBS Austin.