Free Calls and Texts with TextNow App + Smartphone Giveaway
This post may contain affiliate links. Read the disclosure.
This is a sponsored post on behalf of TextNow app that offers a free nationwide talk and text plan.
With everything going on right now, TextNow wants to help anyone struggling financially to stay safe and connected. Through the Free Nationwide Talk and Text plan, everyone can get free phone service. By downloading the app that includes unlimited free calls and free texts, one can eliminate their phone bills immediately.
TextNow App for Free Calling and Free Texting
In order to get free calling and texting, you must first download the TextNow free app for Android or iOS with an Android or iOS phone. Next, create an account or login. Then, you can use the app for free over Wi-Fi.
If you want to activate the phone with the wireless service over the Sprint Network, your phone will need to be unlocked. Otherwise, anyone with a locked or unlocked phone can use the free app over WiFi.
For use of the Sprint Network with a locked phone, you can purchase a SIM Activation Kit for a one-time fee of $9.99.
Either way, you'll get your own unique phone number that you can use without a paid plan.
If you don't have a compatible phone, you can choose an affordable phone from TextNow that already comes with the Free Nationwide Talk and Text service.
For Sprint (CDMA) phones using Android or iOS, you can use TextNow free cellular phone connection, even without Wi-Fi.
The thought of unlimited free phone calls and free text messages to anyone in the U.S. and Canada sounds so appealing. I know a lot of you are on a budget and looking for ways to decrease your monthly bills.
Now you can stay safe, stay healthy, and stay connected thanks to TextNow.
Save Money On Hotels, Flights, And Rental Cars With Hotwire
Score up to 60% off on hotels and grab rental cars from just $8.99/day with Hotwire's 'Hot Rate' deals. Cheap Flights too. Start saving big on travel today!
Pros:
Affordable Deals

Price Match Guarantee

Travel Packages: Comprehensive packages combining flights, hotels, and car rentals are available.
Cons:
No Cancellation or Refunds

The specifics of 'Hot Rate' deals aren't revealed until after purchase.

No Rewards Program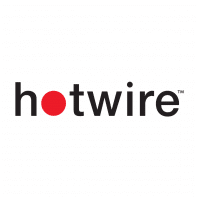 Using the App for Free Calls and Texts
I wanted to try the app on my iPhone 6s, but since it didn't have a SIM card, TextNow had to send one to me.
Putting in the SIM card was very easy.
After that, I connected to Wi-Fi and downloaded the free TextNow app.
Then, I created an account a was able to choose a phone number from a few different options.
Once I got my account set up, I activated my SIM card and followed the on-screen instructions.
With the app, I was able to make free calls and send free texts with ease.
During phone calls, you have options to mute, put on speakerphone, get the keypad, hold, and even add another caller.
Smartphone Giveaway
I love the fact that TextNow is helping us stay safe and connected. Now they are offering to help one of you even more! One lucky winner will get an LG Stylo 3 smartphone and Free Nationwide Talk and Text service.
Rachel is an Austin blogger, educator, mom, wife, young breast cancer survivor writing about health, saving money, and living a happy life in Austin, Texas.
Rachel has written for HuffPost and Hometalk and has been featured on KXAN, Studio 512, Fox 7 Austin, and CBS Austin.