As parents, we try to teach our children to be thankful for everything they have and to always show their appreciation for things. Each year in November we like to put a special emphasis on the idea and concepts of what it means to be thankful, how to show gratitude, and also read some silly stories about turkeys. We love Thanksgiving books for kids.
Parents are a child's first teacher. Studies show that spending time reading to young children builds literacy and language skills and also helps them build an imagination.
Reading is one of our favorite activities with our kiddos, reading for 10-15 minutes each night before bedtime. Thanksgiving is the perfect time to snuggle up with your little and read a few fun books that also help them learn at the same time.
These books don't just help teach your children why we celebrate Thanksgiving, but they're also good reminders for us as parents, grandparents, aunts, and uncles to express our thanks regularly.
There are books for every age group, and price point. We've compiled a list and links for you to build your at home library to include the best Thanksgiving books.
Thanksgiving Board Books
These are some great books that will allow you to interact and keep your babies entertained while you read to them.
This fun puppet book will keep you baby engaged and happy while soaking up the fun message.
Your little turkey will laugh and giggle as you're able to tickle and gobble your babies nose and toes.
Flap books are always fun and let baby be hands on and involved in the story.
Thanksgiving Books for Toddlers
Toddlers are so much fun. They're very curious little creatures, and at this age they start to understand the stories and follow along and grasp the stories in the books. We've found a few books that we hope your family will enjoy this each year around Thanksgiving.
Llama Llama are timeless fun. The rhymes and story line
This fun books is not only Thanksgiving themed, but will help with counting too.
This is a fun book that helps teach kids some things they may be thankful for.
Can your family help catch a turkey on the loose? We love all the educational values this book incorporates.
This is a great Pete the Cat book and will surely become an instant favorite in your house.
We LOVE that this book helps teach kids about giving and sharing.
Thanksgiving Books for Pre-Schoolers
As kids get older, their attention span also grows. Which means you can read books that are a bit longer to them. Here are a few stories we think you may enjoy reading that are perfect for kids 3-7.
There's a turkey on the loose and the giggles you will hear while reading this one will be the highlight of your day.
We especially like this book because it teaches the importance of kids showing their appreciation.
This book will provide lots of laughs with undertones of teamwork with a silly turkey.
We love this book series, and how the books build all the way till the end when everything comes together.
This book is so fun and cute! Mr. Wobble will make his way into your hearts each time you read this book.
Let Ben the turkey help you teach your kids about why we celebrate Thanksgiving.
T-Giving Activity Books for Older Children
For your kids that are bit older and who like to engage in the books, we have found some activity books that will peak their interest and keep them entertained with reminding them about the meaning behind the celebrations.
This is a Thanksgiving book the whole family will love and enjoy, but especially your older kids.
These are fun activities focused around Fall and Thanksgiving that will also help your child learn.
This is a great book to help your child learn to communicate their thanks and gratitude.
Under $5
The perfect book for any budget
This is a story that incorporates history too.
We love this book because it helps get kids excited about the festive holiday.
For more ideas see our post on Thanksgiving children's book's under $5.
Save Money On Hotels, Flights, And Rental Cars With Hotwire
Score up to 60% off on hotels and grab rental cars from just $8.99/day with Hotwire's 'Hot Rate' deals. Cheap Flights too. Start saving big on travel today!
Pros:
Affordable Deals

Price Match Guarantee

Travel Packages: Comprehensive packages combining flights, hotels, and car rentals are available.
Cons:
No Cancellation or Refunds

The specifics of 'Hot Rate' deals aren't revealed until after purchase.

No Rewards Program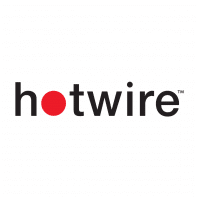 Thanksgiving Books For Children $5-10
The theme of this books gets on a childs level and helps them realize all the simple things they are thankful for.
We love this book to engage your child while focusing on Thanksgiving.
Kindle For Kids
Many of the books listed are also available as Kindle E books if you or your child prefers to read stories on their Kindle devices.
If you don't have a kindle, but it's something you're interested in, maybe the perfect Christmas gift for the reader in your family, here are a few you may like.
This Kindle Kid is perfect for any kid who loves reading, and has parental control options.
Perfect price point to ensure your young reader always has books at their fingertips.
Amazons newest Kindle for kids, that also comes with a 2 year worry free guarantee.
Save Money On Thanksgiving Books: Go to the Library
If you prefer to rotate books to always have a different flavor and variety, check out your local library for a great selection of seasonal books. Libraries are also great if you want to save money. We go to the library routinely, and often check out 40 or so books at a time for our three kids. Most locations plan ahead and have books for current holidays, seasons and current events on display to help your family celebrate what's happening now, and plan for what's around the calendar.
Erin is the mother of identical twin girls and their slightly older brother. She is a domestic engineer, and previously had a career leading customer service teams for a major HVAC company. Cleaning without harsh chemicals, and cooking easy and usually healthy meals are part of Erin's daily life. She volunteers with youth leaders, and genuinely wants to help others win. Erin has a degree in Communications, with a focus on Broadcast Journalism.