Affordable and Heartfelt Ways to Show Someone You Care
This post may contain affiliate links. Read the disclosure.
In today's fast-paced world, it's easy to caught up in the hustle and bustle of everyday life.
Amidst our busy schedules, it's essential to take a step back and show our loved ones how much they mean to us.
There are countless affordable and heartfelt ways to demonstrate your love and care.
In this blog post, we'll explore the reasons why people may want to show their loved ones that they care, and provide you with some budget-friendly and meaningful ideas to express your love.
We'll also share expert tips and advice, personal anecdotes, and statistical data to support the importance of showing love and care.
Why Show Love and Care
There are several reasons why people may want to show their loved ones that they care. Some of these reasons include strengthening relationships, providing emotional support, celebrating achievements, and simply making someone happy.
According to a study conducted by the University of California, Berkeley, expressing love and care benefits the recipient and positively affects the giver's mental and physical health.
Affordable and Heartfelt Ways to Show Love and Care:
Create a Memory Jar
Collect small mementos, such as ticket stubs, photographs, and notes, representing special moments you've shared with your loved one.
Place these items in a decorated jar and present it to them as a thoughtful and inexpensive gift that they can cherish for years to come.
Save Money On Hotels, Flights, And Rental Cars With Hotwire
Score up to 60% off on hotels and grab rental cars from just $8.99/day with Hotwire's 'Hot Rate' deals. Cheap Flights too. Start saving big on travel today!
Pros:
Affordable Deals

Price Match Guarantee

Travel Packages: Comprehensive packages combining flights, hotels, and car rentals are available.
Cons:
No Cancellation or Refunds

The specifics of 'Hot Rate' deals aren't revealed until after purchase.

No Rewards Program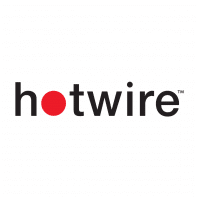 Volunteer Together
Choose a cause close to your loved one's heart and spend a day volunteering together.
Not only will you be giving back to your community, but you'll also be creating lasting memories and bonding over a shared experience.
Cook a Special Meal
Instead of going out for an expensive dinner, surprise your loved one by cooking their favorite meal at home. Set the table, light some candles, and create a romantic ambiance to make the evening special.
Create a Personalized Playlist
Curate a playlist of songs with special meaning for you and your loved one. Share the playlist with them and explain why each song was chosen, creating a unique and heartfelt gift.
Schedule a Regular Phone Call or Video Chat
In our busy lives, losing touch with loved ones is easy. Schedule a regular phone call or video chat to catch up and show them that you're thinking about them.
Handwrite A Letter
Receiving a gift is always nice, but there's something incredibly special about receiving a handwritten letter. Writing a note expressing how much you love and care for someone is a labor of love and thoughtful action that they won't be able to forget.
If you want to make your letters extra special, you can decorate them and even take an introduction to calligraphy course so that your writing looks fabulous.
Tell them how much they mean to you, and deliver the letter in the post, so they have the thrill of having something special delivered.
Give a Homemade Gift
If your heart breaks at the idea of being unable to give someone a gift on their birthday, Christmas, or any other occasion, but you're short on cash, don't count out a handmade gift!
Presents made from scratch are often the most special, and they're usually items that are cherished forever, even if they don't cost you much to make.
Depending on your skills and their interests, you could paint them a picture, knit them a scarf, or bake them something sweet and delicious.
Homemade chocolate chip cookies will always be appreciated, and the ingredients will always be affordable!
Spend Quality Time with Them
Even though you love to show appreciation for someone by getting them something special, remember that your presence is always enough!
Instead, plan to spend quality time together – and it doesn't have to be an expensive dinner. If you're tired of the same old coffee date on the sofa, many fun things to do with your friends won't cost you much money.
Consider Love Languages
Dr. Gary Chapman, author of "The 5 Love Languages," suggests that understanding your loved one's love language can help you find the most effective way to express your care.
The five love languages include words of affirmation, acts of service, receiving gifts, quality time, and physical touch.
By identifying your loved one's preferred love language, you can tailor your expressions of love and care to make the greatest impact.
Small Acts Of Kindness
When we think of "random acts of kindness," we usually think of strangers and don't often apply the concept to the people closest to us.
Random acts of kindness are a great way to show your husband, wife, best friend, mom, or whoever else that you love them!
Bring your partner a cup of coffee in bed in the morning, pick a rose for your mom in the garden, or leave a motivational sticky note on your friend's car.
Conclusion
Showing someone you care doesn't have to be expensive or extravagant. With a little creativity and thoughtfulness, you can express your love in meaningful and affordable ways.
By implementing the ideas and tips in this blog post, you can strengthen your relationships and bring joy to your loved ones' lives.
Next Up From ChaChingQueen
Meaningful Ways to Make Money
How To Learn More About The World And Other Cultures
Erin is the mother of identical twin girls and their slightly older brother. She is a domestic engineer, and previously had a career leading customer service teams for a major HVAC company. Cleaning without harsh chemicals, and cooking easy and usually healthy meals are part of Erin's daily life. She volunteers with youth leaders, and genuinely wants to help others win. Erin has a degree in Communications, with a focus on Broadcast Journalism.