Amwell Online Lactation Services Review + Coupon Code
This post may contain affiliate links. Read the disclosure.
When I was pregnant with my first son, I knew I wanted to breastfeed. We went to labor and delivery classes and learned about all of the benefits to breastfeeding. I knew breastfeeding could be hard, but I felt prepared. Unfortunately, things don't always go as planned. When my son was born, I had lactation issues. My main problem was milk overproduction. In addition, we had latch issues.
With a newborn and while recovering from delivery, the last thing you want to do is get yourself and baby ready and then drive to the hospital or clinic. I saw a lactation consultant a few times, but I still had breastfeeding issues. I eventually stopped nursing my son when he was 6 months old.
Amwell Online Lactation Services
Wouldn't it be great to get lactation services from the comfort of your own home? Thankfully, Amwell provides lactation video consults. Amwell, the nation's largest telehealth company connects you with board-certified, licensed doctors for immediate and live, online visits—day or night, on either the mobile app or desktop. You can speak with doctors for general health concerns, prescription refills, or chronic condition management. There are also licensed therapists and dietitians available for your health and wellness needs.
Through Amwell's lactation video consults, you can ask questions or get advice about feeding your newborn. The lactation consultants can help with latching, pain, milk supply, pumping, and every day breastfeeding logistics.
Check out this video about how lactation consultants can help busy families.
Lactation Consultant Online Appointment
Even though I am not currently breastfeeding, I was excited to speak with one of the lactation consultants.  I had a lot of issues when I was breastfeeding.  My main concern was breastmilk overproduction, and at that time I had a hard time finding any information either online or in books.   I did see a lactation consultant, but it wasn't helpful.
Choosing an Online Lactationcation Consultant
After reviewing the lactation consultants' bios, I first chose Sarah Johnson, but had some issues connecting with her. Amwell suggests you make an appointment to avoid this issue. So, I tried another provider, Mary Unangst.  She had a few times available during the day and night.  I did not schedule an appointment since I saw she was online at the time I was ready to meet.
After answering some medical history questions and entering my payment option, I went to a screen that said, "The average wait time is less than 10 minutes. Wait times may vary."  Then, a welcome video while played while I waited.  Then, I opted to get a text message when Mary was available.  After about 5 minutes, I got a text that said, "The provider is reviewing your information.  Please return to your computer now."  Then, maybe 2-3 minutes later, we were connected.
Meeting with Mary Unangst, Board Certified Lactation Consultant
I enjoyed speaking with Mary.  She told me she sees families seeking help with many different issues ranging from low supply, pain, supplement recommendations, infant behavior, and maternal diet.  She recommends women seek help.  It's definitely worth it, and so much easier now that you can have online appointments with board-certified lactation consultants.  Mary said most of the sessions last about 50 minutes and can be scheduled from about 7am to 11pm at night.  Because of the wide selection of appointment times, it's easier for spouses to attend the appointments as well.  Connecting with an online lactation consultant is so easy now, she told me she met with one woman while the woman while the woman was in her car pumping.  Wow!
For more information visit Amwell on Facebook, Twitter, Instagram, and Pinterest.
Save Money On Hotels, Flights, And Rental Cars With Hotwire
Score up to 60% off on hotels and grab rental cars from just $8.99/day with Hotwire's 'Hot Rate' deals. Cheap Flights too. Start saving big on travel today!
Pros:
Affordable Deals

Price Match Guarantee

Travel Packages: Comprehensive packages combining flights, hotels, and car rentals are available.
Cons:
No Cancellation or Refunds

The specifics of 'Hot Rate' deals aren't revealed until after purchase.

No Rewards Program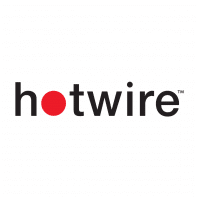 Amwell Online Lactation Consultant Coupon Code
If you would like to meet with an online Amwell lactation consultant, I have a lactation promo code for you.  Use the Amwell lactation consultant promo code NEWMOM25 to get 50% off up to two visits.  The regular price for a first visit is $130, but with the discount, it will be $65.   A second visit normally costs $75, but use the coupon to lower the price to $37.50.  This coupon expires December 31, 2017.
Please note that you have to put your credit card information in to hold the appointment, then once you log back in for your appointment time you will be prompted to enter the promo code.
Compensation was provided by Amwell via Momtrends. The opinions expressed herein are those of the author and are not indicative of the opinions of Amwell or Momtrends.
Rachel is an Austin blogger, educator, mom, wife, young breast cancer survivor writing about health, saving money, and living a happy life in Austin, Texas.
Rachel has written for HuffPost and Hometalk and has been featured on KXAN, Studio 512, Fox 7 Austin, and CBS Austin.