Austin, Texas Bloggers List – Best Austin Blogs to Follow
This post may contain affiliate links. Read the disclosure.
I have been an Austinite since 1996 and a blogger since 2008. Since I have gotten to know quite a few Austin bloggers, I thought, why not post a list of ATX bloggers? 
Use the following list of blogs to help you learn more about a variety of topics as well as networks in the city.
List of Austin Bloggers
Who are the top bloggers in Austin, Texas? This is a list of Austin, Texas blogs sorted by category. Some of these Austin bloggers I personally know, others are blogs I enjoy, while some have been recommended by other local bloggers.
If you don't see your favorite Austin, Texas bloggers on this list, then let me know and I'll add them.
In this list, you'll find a mix of DIY, health, food, and lifestyle posts here. I'm a young breast cancer survivor (in the Austin BCRC Pink Ribbon Cowgirls), so I blog about my experience during and after cancer too. 
In addition, we do product reviews, restaurant reviews, and services reviews in the central Texas area.
In the list below, there are product review blogs in Austin, food bloggers, fashion bloggers, mom bloggers, and more.
Austin, Texas Mom Blogs, Dad Blogs, Family Blogs
If you are looking for parenting blogs and family blogs in ATX, then take a look at these sites.
Austin Coupon Blogs
Check out these budget and coupon bloggers for coupons and deals in Austin.
Health / Breast Cancer Blogs
Follow these blogs to stay up-to-date with health topics in Austin.
Save Money On Hotels, Flights, And Rental Cars With Hotwire
Score up to 60% off on hotels and grab rental cars from just $8.99/day with Hotwire's 'Hot Rate' deals. Cheap Flights too. Start saving big on travel today!
Pros:
Affordable Deals

Price Match Guarantee

Travel Packages: Comprehensive packages combining flights, hotels, and car rentals are available.
Cons:
No Cancellation or Refunds

The specifics of 'Hot Rate' deals aren't revealed until after purchase.

No Rewards Program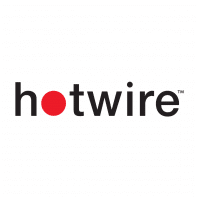 Austin, Texas Food Blogs
Because Austin has amazing food, there are also a ton of food bloggers in Austin. Use this list to find a few new and long-standing food blogs.
DIY, Crafts, Homemaking Blogs
With this list, you will find some DIY and craft bloggers in Austin.
Austin Fashion Blogs
To keep current with the latest trends, follow these fashion blogs.
Lifestyle Blogs in Austin
General Austin, Texas Bloggers
What is going on in Austin this weekend?  If you want Austin, Texas things to do, check out these blogs.

Next Up From ChaChingQueen
Rachel is an Austin blogger, educator, mom, wife, young breast cancer survivor writing about health, saving money, and living a happy life in Austin, Texas.
Rachel has written for HuffPost and Hometalk and has been featured on KXAN, Studio 512, Fox 7 Austin, and CBS Austin.