Bedtime Math Book for Kids to Help Make Math Fun – Review
This post may contain affiliate links. Read the disclosure.
As a math teacher and private tutor, I see kids struggle with math. They think it's hard, boring, and un-cool. I work hard to help kids understand math and see how it is relevant to everyday life.
I was so glad to get the opportunity to review a math book for kids that helps make math fun.
Making Math Fun for Kids – Bedtime Math Book Review
I received a copy of Bedtime Math, a Fun Excuse to Stay up Late, by Laura Overdeck. The book's mission is to make math a fun part of kids' everyday lives.
Laura Overdeck wanted to change many American's views that math is too hard, boring, and not cool. The book contains math problems fun for the whole family. These kid-appealing problems cover topics such as roller coasters and flamingos.
There are three levels of math problems – wee ones, little kids, and big kids.  The wee one's problems contain addition and subtraction with single-digit numbers. 
Little kids have harder addition and subtraction problems. The big kids get multiplication and division challenges and other math lessons for 4th graders.
When you open the book you will see that one page contains a story or fact section with a few sentences and the page on the other side has word problems. The stories have interesting facts and include a little humor. The word problems go along with the facts or story you just read.


Wee ones / Little Kids Bedtime Math Book
My boys (ages 5 and 7) and one of my tutoring students (age 6) read through this book with me.  They enjoyed reading the stories and working the math problems. 
We mostly did the "wee ones" problems, though my 7-year-old was able to do some of the "little kids" problems as well.  These younger kids laughed at some of the illustrations.  There are cute drawings that go along with the stories. 
They wanted me to keep reading more stories.
Save Money On Hotels, Flights, And Rental Cars With Hotwire
Score up to 60% off on hotels and grab rental cars from just $8.99/day with Hotwire's 'Hot Rate' deals. Cheap Flights too. Start saving big on travel today!
Pros:
Affordable Deals

Price Match Guarantee

Travel Packages: Comprehensive packages combining flights, hotels, and car rentals are available.
Cons:
No Cancellation or Refunds

The specifics of 'Hot Rate' deals aren't revealed until after purchase.

No Rewards Program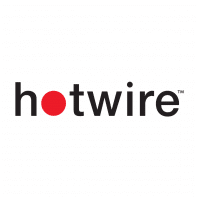 Big Kids Math
I also used this book with the 11-year-old I tutor.  She seemed excited when I pulled it out.  The cover is cute and appears to glow in the dark.  We used this book as a reward/incentive.  
She has a big math packet due at the end of the summer.  We would work a few problems and then read Bedtime Math in between as a break. 
The older kid really liked the stories and laughed at some of the humor.  The big kid problems were easy for her, but she still enjoyed doing them.  The next time I came over for math tutoring she asked if we could read more. 
We have been reading a few stories every time we meet now.
Overview of this Math Stories Book
I highly recommend this book to parents and teachers. This would be a great addition to a school library. This book does a great job of making math fun, challenging, and relevant.
I had the opportunity to ask the author some questions about the book.
1. Do you have any suggestions on using this book with older kids? Any modifications?
2. Do you plan on coming out with a Bedtime Math 2?
3. Do you plan on coming out with other Bedtime Math books for different subjects?
For those who haven't met us, Bedtime Math's whole mission is to get kids to love math at a young age so they become capable adults. 
For a year we've been posting a fun, silly math problem daily on our website, and then in June Macmillan published my first book, Bedtime Math: A Fun Excuse to Stay up Late. 
It's the same type of mischief-making math from the website, but with full-color illustrations (and a glow-in-the-dark cover, for those who haven't yet peeked at it with the lights out!). 
As with the website, all of these math riddles can be just as entertaining for older kids if you just tinker a bit. 
You can swap in bigger numbers (more digits), or more numbers in total (e.g. remembering three numbers to add instead of two), or unit conversions (give the answer in inches instead of feet and inches).
Or you can do an entirely different operation, like division instead of multiplication. 
The artwork definitely aims a bit older, as do the topics themselves, and that was very much by design: little kids still love it, because they always like to feel like they're doing big-kid stuff, but the content keeps the big kids engaged, too.
The great news is, this book is part of a three-book series!  The second one, Bedtime Math: This Time It's Personal came out in spring of 2014. 
That one will really bring it home to kids and their daily lives by focusing on the personal – everything from body parts to feats of strength and speed to table manners. 
We've been pondering topics for the third and possibly even more books beyond that.  in short, kids will enjoy math more if it ties in with objects and events in their daily lives and particularly in their playtime routines. 
We hope that every book, just like every math problem on the website, will succeed in getting kids to find math endearing and appealing.
Laura Overdeck, Author, Bedtime Math: A Fun Excuse to Stay Up Late (Macmillan Children's Publishing Group, 2013)
For more information check out the Bedtime Math webpage.
I wrote this post while participating in a campaign for Bedtime Math and received a promotional item and/or sample to thank me for taking the time to participate.
Next Up From ChaChingQueen
How To Help Your Children Progress At School
Rachel is an Austin blogger, educator, mom, wife, young breast cancer survivor writing about health, saving money, and living a happy life in Austin, Texas.
Rachel has written for HuffPost and Hometalk and has been featured on KXAN, Studio 512, Fox 7 Austin, and CBS Austin.