Spaghetti Squash Recipe, Healthy Gluten-Free Paleo Pasta
This post may contain affiliate links. Read the disclosure.
Are you struggling to stay committed to your gluten-free or low carb diet? Spaghetti squash is a great gluten-free alternative to pasta or rice. Those that are on gluten-free and Paleo diets can enjoy pasta like meals with this wonderful veggie. For those of you watching your calories, a cup of spaghetti squash has 31 calories, while a cup of spaghetti has 221 calories! Are you watching your carbohydrates? Spaghetti squash is a great option at just 7 grams of carbs compared to 43 grams of carbs in spaghetti. Here are directions on how to make spaghetti squash. Later on, I'll post some recipes I made using this squash.
Do not let it scare you. I know it can be hard to image how something that looks like this can turn into a spaghetti-like dish.
It's amazing how this squash actually turns spaghetti-like after baking. You'll see actual strands that resemble thin pasta.
How to Pick out a Spaghetti Squash
First, you'll need to know how to pick out the perfect spaghetti squash at the grocery store or farmers market. You should be able to find spaghetti squash all year round, though the peak season is during the early fall through winter months. Choose a squash that is about 8 inches long, or a little smaller than your forearm. Pick one that is about 5 inches thick, a little bigger than your fist. Your spaghetti squash should be firm, heavy, a pale yellow color, and free of cracks and soft spots. Any green signifies that it is not quite ripe yet. Finally, make sure your squash has a stem still attached.
If you cannot find spaghetti squash at your local store, you can buy Spaghetti Squash on Amazon, or buy Spaghetti Squash seeds and plant your own squash.
How to Cook Spaghetti Squash, the Healthy Paleo and Gluten-free Pasta Substitute
It is very easy to cook spaghetti squash. All you needis the squash and some water. The hardest part is cutting the spaghetti squash. Be very careful!
Ingredients:
1 medium spaghetti squash (2 -3 pounds)
water
Directions:
Preheat oven to 400 degrees.
Cut the squash in half lengthwise. This is the hardest part. Spaghetti squash is hard to cut, so cut slowly and carefully.
Use a spoon to scoop out the seeds from the middle of each half. Don't dig too deep. You don't want to remove the flesh too. Throw out the seeds – unless you want to use them for something else.
In a roasting pan or 9 x 13 dish place the squash cut side down.
Add about 1/2 inch of water to the pan.
Bake until tender for about 30 – 45 minutes. You'll know it's done when the flesh pulls apart easily into spaghetti-like strands.
Scrape out the squash. Use a fork to rake back and forth.
You can season it with salt and pepper or other spices.
Serve immediately, refrigerate for later (up to a week), or freeze for a few months.
Recipes with Spaghetti Squash
Now that you have cooked the spaghetti squash, what do you do with it? You could eat it just as you would spaghetti. Add some salt and pepper for a healthier option, or add meat sauce and meatballs. I love making roasted chickpeas and serving them on top of the squash.
Here are a few other ideas for recipes with spaghetti squash.
Instacart: Save Time And Money On Groceries
Instacart is a grocery delivery service that saves you time and money. It connects you with personal shoppers who pick up and deliver your groceries, allowing you to skip the store trip and compare prices for the best deals.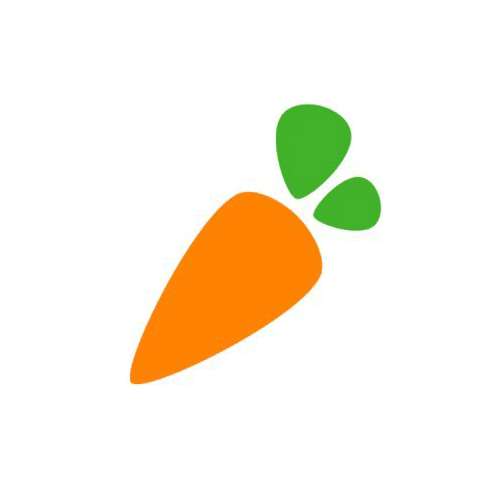 Easy Spaghetti Squash Cookbook: 50 Delicious Spaghetti Squash Recipes (free with Kindle Unlimited)
SQUASHED!: A family-friendly collection of butternut, acorn and spaghetti squash recipes (free with Kindle unlimited)
Baked Four Cheese Garlic Spaghetti Squash – A shockingly good alternative to Alfredo pasta
Easy Baked Spaghetti Squash Tater Tots Recipe
Spaghetti Squash Pizza Nests – 1.5 hrs to make, serves 12
I hope you'll find you love spaghetti squash as much as I do. I love the versatility and the ease to cook it. Especially if you are following a low-carb, gluten-free, or paleo diet, you'll find these recipes great alternatives to pasta or rice dishes.
Have you found a spaghetti squash recipe you absolutely love? Please share it!
Rachel is an Austin blogger, educator, mom, wife, young breast cancer survivor writing about health, saving money, and living a happy life in Austin, Texas.
Rachel has written for HuffPost and Hometalk and has been featured on KXAN, Studio 512, Fox 7 Austin, and CBS Austin.