Stop! Don't Throw Bananas Away! 21 Ripe Bananas Recipes
This post may contain affiliate links. Read the disclosure.
My goal is to save money, not throw it away. I hate wasting food, so I created a roundup of some ripe bananas recipes.
How many times have you thrown away ripe bananas? My kids will not eat bananas if they go over the brown spot quota. I know, I know, it seems ridiculous.
21 Ripe Banana Recipes
Bananas not only taste great, but they are also good for you. They have fiber, potassium, vitamin B6, vitamin C, and lots of antioxidants. Therefore, this makes them a healthy choice for snacks, breakfast, desserts, and more. Bananas are fat-free and each serving has only 110 calories.
Bananas actually get sweeter as they ripen.
So, before you throw away that perfectly good banana, take a look at all of these ripe banana recipes.
To begin with, gather your stand mixer or hand mixer, Mason jars, muffin tins, and cake pans for some of these amazing ripe bananas recipes.
What to Do with Ripe Bananas
Banana Ice Cream
1. Piña Colada "Ice Cream"
You don't need an ice cream maker for this "ice cream". Amazingly, this banana ice cream is easy to make and a healthy dessert.
Muffins
Get ready for the caramelized sugar to melt in your mouth. Bananas together with rum and brown sugar are a winning combination!
Instacart: Save Time And Money On Groceries
Instacart is a grocery delivery service that saves you time and money. It connects you with personal shoppers who pick up and deliver your groceries, allowing you to skip the store trip and compare prices for the best deals.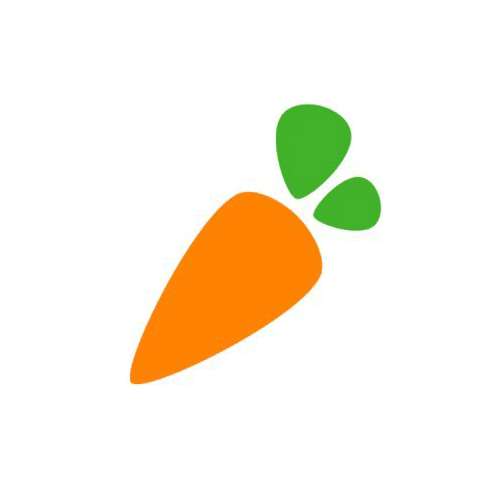 3. Chocolate Chip Banana Muffins
Next, these delicious and not too banana-y muffins have easy peasy directions.
4. Recipe for Banana Cranberry Muffins
If you are not a big fan of bananas, then you'll like that the tart cranberries mask some of the banana taste.
Banana Desserts
5. Peanut Butter Chocolate and Banana Quesadillas Recipe
Only costing pennies per serving, this peanut butter chocolate and banana quesadilla recipe won't break the bank.
6. Banana Cake with Brown Sugar Cream Cheese Frosting
If you love cream cheese, then try this Banana Cake accented with just the right amount of brown sugar cream cheese frosting.
Another way to use ripe bananas, this recipe uses mashed ripe bananas with honey and hazelnut meal.
For parties, dessert, or really anytime, these no-bake banana cream cones look super fun! Since the prep time is only 15 minutes on these, you can make these if you don't have much time to spare.
9. Banana Cupcakes with Nutella Frosting
If you want something simple, then make these banana cupcakes using boxed cake mix.
10. High-Protein Raspberry & Banana Mousse
Another great use for ripe bananas is a banana protein snack and with a thick, silky consistency made with hard whipped egg whites.
Also using ripe bananas, this cake recipe is easy would be great with a glaze or powdered sugar dusting.
12. Chocolate Banana Cake Recipe
If you are craving fudge, then make this moist, fudgy banana cake. After just 45 minutes, you can have a healthier type of fudge melting in your mouth.
Banana Bread Recipes
For those avoiding gluten, this gluten-free banana bread is super moist and light and has no refined sugar.
14. Banana Bread Mason Jar Wedding Favors
If you are looking for a gift idea, then check out this banana bread made in Mason jars. After making these, you could add personalized labels like the ones in the image.
Another option is this delicious banana bread recipe without eggs.
Banana Sushi?
In order to put a fun spin on breakfast (or dessert) and clean out the fridge and pantry, try your hand at these breakfast banana sushi rolls. Served with chopsticks, these would be a great party food.
Banana Pancakes

16. Recipe for Banana pancakes with pecans
In order to have a delightful morning, gather your ripe bananas, chopped pecans, and maple syrup. With this combination of ingredients, you'll wish you always had ripe bananas in the house.
If you love fluffy pancakes, then you'll love these flourless banana pancakes that use bananas and eggs as a base.
Breakfast Bars Made With Bananas
Another recipe made with ripe bananas are these super healthy breakfast bars that are delicious hot or cold depending on your mood. In order to make this recipe, you'll need to cook the quinoa ahead of time.
Banana Drinks Recipes Made with Ripe Bananas
19. Chunky Monkey Smoothie Recipe
For another idea, this banana smoothie recipe even comes with cute little printable monkey straw hangers. Therefore, this would be a great treat for kid's party.
20. Banana Coffee Cacao Smoothie Recipe
If you are a coffee lover and you have ripe bananas, then this is the recipe for you! In fact, the smooth textures of bananas and delicious coffee flavor will be hard to put down.
And last but not least… this banana recipe is for the dogs, literally!
21. Frozen Banana and Peanut Butter Dog Treat Recipe
Finally, there's a ripe bananas recipe for dogs. Not just because he eats anything, I think my dog will love these healthy frozen dog treats. Since he's a big fan of peanut butter, I could peanut butter on just about anything!
Alright, now there are no more excuses. After all of these great suggestions, I have better not see any ripe bananas in your trash can! These 21 recipes should keep you busy for a while. If you try any of the recipes, then please, let us know which ones you try and how you like them.
Next Up From ChaChingQueen
Erin is the mother of identical twin girls and their slightly older brother. She is a domestic engineer, and previously had a career leading customer service teams for a major HVAC company. Cleaning without harsh chemicals, and cooking easy and usually healthy meals are part of Erin's daily life. She volunteers with youth leaders, and genuinely wants to help others win. Erin has a degree in Communications, with a focus on Broadcast Journalism.