8 Best Latke Recipes: Delicious Potato Pancakes for Hanukkah
This post may contain affiliate links. Read the disclosure.
Are you thinking about making latkes for Hanukkah? Do you want to find the best potato pancake recipes to impress your family and friends? I can help.
I put together a list of the best latke recipes so you can make delicious potato pancakes for Hanukkah 2023.
Latke Recipes for Hanukkah
Potato pancakes are typical Hanukkah food. Also known as latkes, this Hanukkah dish along with other fried foods celebrates the miracle of the long-lasting menorah oil from the story of Hanukkah
Latkes are potato pancakes typically made with Yukon Gold or Russet Potatoes, eggs, onions, and salt.
IHOP Potato Pancakes!
Potato pancakes are a hot commodity. It's not a Hanukkah party without latkes! Now there are so many variations of the little old latke.
Not only does Trader Joe's sell a frozen variety, but now even IHOP has potato pancakes!
In case you don't want to make your own latkes this year, you can get your fix with IHOP potato pancakes. Yes, they have them on the menu there.
How to Make Delicious Latkes for Hanukkah 2023
Now, if you are ready to venture out and make your own potato pancakes at home, then everyone will love you a latke!
But if you are looking for the best latke recipes and want to find some potato pancake recipes for Hanukkah, then here is a list of some various recipes for Hanukkah.
The Jewish holiday, Hanukkah 2023 starts at nightfall on December 7, 2023 and ends with nightfall on December 15, 2023.
Instacart: Save Time And Money On Groceries
Instacart is a grocery delivery service that saves you time and money. It connects you with personal shoppers who pick up and deliver your groceries, allowing you to skip the store trip and compare prices for the best deals.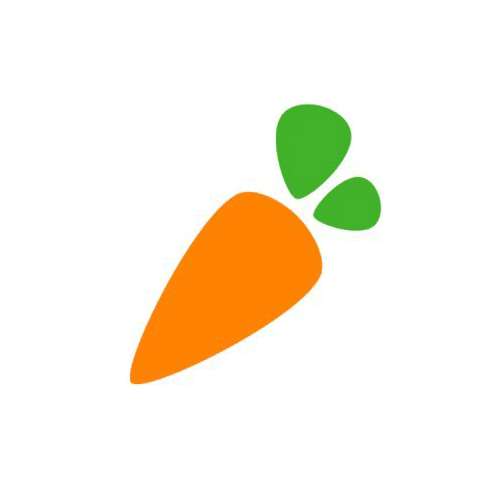 But, you do not have to wait for Hanukkah to make potato pancakes. You can make latkes year-round.
1. Potato Pancakes: Classic Potato Latkes Recipe from Cooking.com
This latke recipe from cooking.com got five stars with 754 ratings! This classic recipe is just like the latkes Bubbe used to make.
This simple potato pancake recipe uses Russet potatoes, onions, eggs, flour, salt, baking powder, pepper, and oil.
2. Killer Potato Latkes from Food and Wine
According to Food and Wine, Andrew Zimmern's potato pancakes are so good that it's a mitzvah to post the recipe. Yes! I'm doing a mitzvah!
This Jewish potato pancake recipe uses Yukon Gold potatoes and Matzo meal.
Related:
3. Sweet Potato Pancake Recipe
Kerry's Sweet Potato Latkes recipe on AllRecipes has 4.5 stars with 26 reviews. In addition to sweet potatoes, this recipe uses non-fat yogurt.
It sounded so interesting I had to pin it to my Hanukkah Pinterest board.
4. Gluten-Free Latke Recipe: A Gluten-Free Potato Pancake
Now there are lots of options for gluten-free potato pancakes.  With this recipe by Tori Avey, you can make gluten-free crispy Yukon gold latkes.
Not only are these gluten-free latkes, but they are also kosher, pareve, and dairy-free.
5. Gluten-Free, Whole30, and Paleo Potato Pancakes
If you are on the Whole30 diet and looking for Paleo potato pancakes, this is a gluten-free, Whole 30 friendly, and Paleo Latke Recipe from Perchance to Cook.
6. Keto Latkes?
Yes, I even found some Keto latkes for you. But, these low-carb latkes from My Keto Kitchen are not made with potatoes.
For a super healthy latke try these cauliflower latke pancakes.
7. Cheese Lovers Potato Pancakes: Ricotta Cheese Latkes
These cheese latkes sound so savory. If you love cheese, you will want to look at these ricotta cheese latkes from The Aussie Gourmet.
8. Brisket Latkes! The Best Latke Recipe?
Last, I had to include a latke for meat lovers. Yes, there are brisket latkes. Andrew Zimmerman did another mitzvah by creating these Potato Latkes Topped with Brisket.
I thought I was being creative by Googling brisket latkes, but I was not the first one to think of this. Andrew beat me to it, and it sounds as though these brisket latkes are mind-blowing!
Which of these best latke recipes are you most excited to try. Do you have any other recipes you would like to share for Hanukkah or any other time during the year? If so, then please leave comments below.
Hanukkah 2023
Are you ready for Hanukkah 2023?  If you want to make your own menorah, check out DIY Hanukkah Menorahs – Make Your Own Menorahs: Kids and Adults Craft and also check out Gift Guide for the Party Host – 10 Christmas & Hanukkah Gift Ideas

Pin these for later…
Next Up From ChaChingQueen
Rachel is an Austin blogger, educator, mom, wife, young breast cancer survivor writing about health, saving money, and living a happy life in Austin, Texas.
Rachel has written for HuffPost and Hometalk and has been featured on KXAN, Studio 512, Fox 7 Austin, and CBS Austin.