How to Get Free Gift Cards for Cancer Patients
This post may contain affiliate links. Read the disclosure.
If you or a loved one has had a cancer diagnosis, then you probably know that cancer is expensive.  In this post, learn ways to get free gift cards for cancer patients.
Even with health insurance, the expenses from office visits, mammograms, radiation, chemotherapy, and everything else add up.
Not only are there medical expenses, but there are additional costs for support and services. I learned this during my breast cancer diagnosis in 2009.
This article is focused solely on gift cards for cancer patients.
If you are looking for a free gift basket, help with rent, utilities, a free place to stay, and much more then I put together a big list of free stuff for cancer patients. One of the items on that list is free gift cards.
Cancer Card Xchange Gives Free Gift Cards to Cancer Patients
Did you know that cancer patients can get free gift cards?
Through Cancer Card Xchange, cancer patients have received 5,125 gift cards, totaling over $500,000!
In 2021, they sent gift cards to 595 people facing cancer.
The Story of Cancer Card Xchange
In 2007, Emily Thomas had oral squamous cell carcinoma during her pregnancy with her fourth son.
She went to MD Anderson in Houston for surgery, and when she got there, friends sent her an assortment of gift cards for popular restaurants in the area.
Save Money On Hotels, Flights, And Rental Cars With Hotwire
Score up to 60% off on hotels and grab rental cars from just $8.99/day with Hotwire's 'Hot Rate' deals. Cheap Flights too. Start saving big on travel today!
Pros:
Affordable Deals

Price Match Guarantee

Travel Packages: Comprehensive packages combining flights, hotels, and car rentals are available.
Cons:
No Cancellation or Refunds

The specifics of 'Hot Rate' deals aren't revealed until after purchase.

No Rewards Program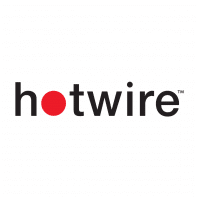 That simple gesture of kindness motivated her to help other cancer patients through their journey with The Cancer Card Xchange.
On the website, people can choose to donate or request gift cards.
Related: 21 Easy Ways To Earn Free Amazon Gift Cards
Cancer Card Xchange Wait List
As of Feb, 2023, Cancer Card Xchange is not accepting new referrals for the free gift cards.
Once the Patient Referral System contains 100 patients, they stop accepting new referrals. When they clear the waiting list, they will open the Patient Referral System again.
Other Helpful Resources for Cancer Survivors
Although it's not a free gift card, there are ways to get social security benefits for breast cancer patients.
While a breast cancer diagnosis will not always "automatically" qualify, cancer is the third most commonly approved condition for Social Security benefits.  So, there is some hope to receive social security money and benefits for cancer survivors.
Related: How to Prepare for Chemotherapy Sessions: From A Breast Cancer Survivor
Next Up From ChaChingQueen