Mom Hack: How I Made Permanent Marker On Stainless Steel Temporary
This post may contain affiliate links. Read the disclosure.
Stainless Steel appliances look amazing in the kitchen. They attract every fingerprint that walks into your house, and if you have kids one day they may even become a canvas.
You clean your appliances regularly but have you ever considered that one day you may need to remove permanent marker from one of them?
Don't panic, the solution is simple, and won't ruin the finish. Here's how to get Sharpie off of stainless steel.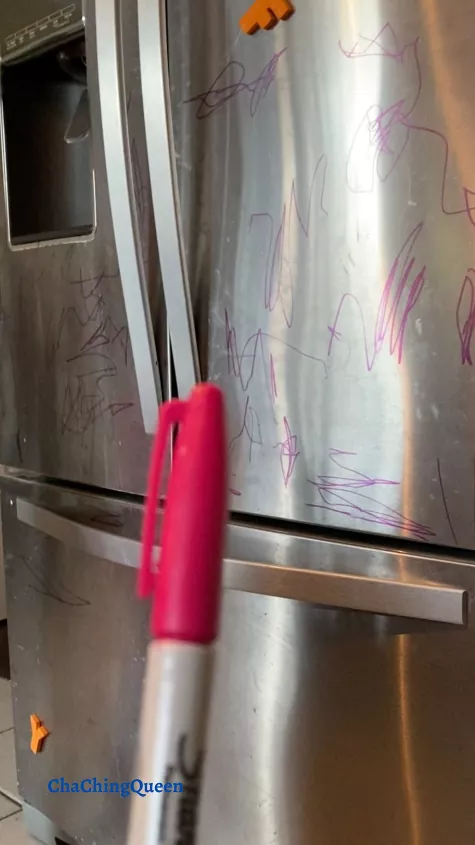 If you have children chances are at some point in their lives you will end up with part of your home being a canvas for their creative genius.
In this instance, my two-year-old twin daughters decided they wanted to draw a castle on our stainless steel fridge. I panicked.
For a moment I considered framing the fridge and calling it a masterpiece, but I didn't want this work of art to be the focal point of my kitchen.
Knowing that dry-erase markers over permanent markers works on a whiteboard, was my first attempt at removing the Sharpie.
It worked, but it was going to take a lot of time to completely undo the mess that had been made.
If you ever catch your toddler in the act of drawing, that would be an excellent way to quickly remove the lines. That wasn't going to work for this mess.
Related: How To Clean Stainless Steel: Complete Guide Including Do's & Don'ts
Our Daily All Purpose Cleaner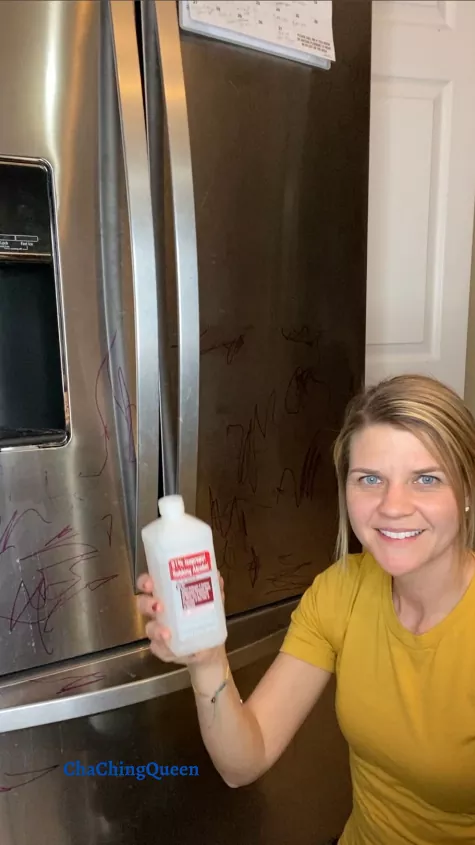 For more Mom Hacks and tips to save time and money, be sure to subscribe to our newsletter.
In a small corner of the fridge, I tested removing the Sharpie Permanent marker with Rubbing Alcohol.
To my surprise, it completely removed any trace of the aspiring artists' work.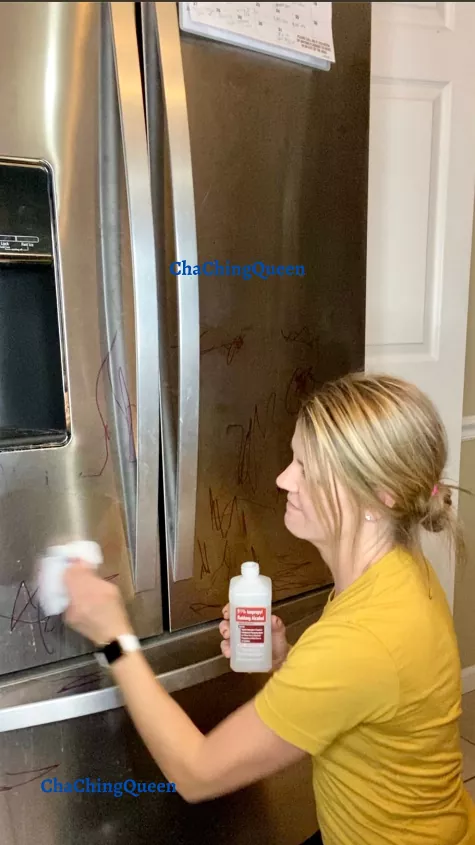 Wet a clean paper towel with rubbing alcohol and wipe back and forth to remove any permanent marker lines that are on your appliance.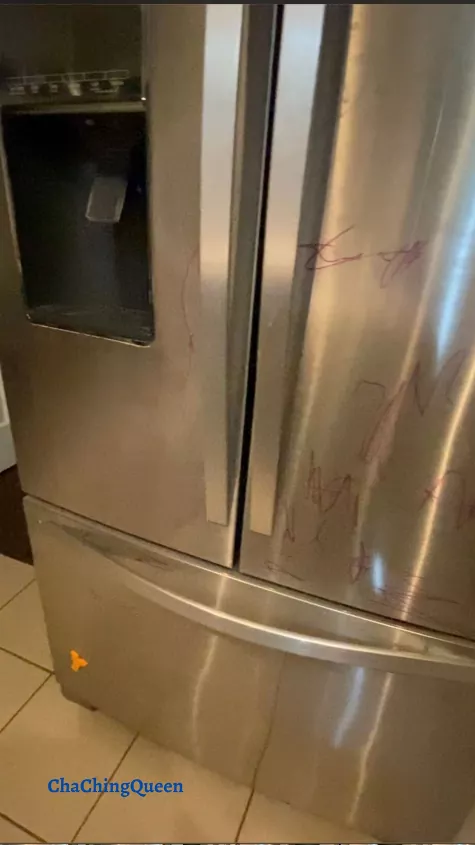 If the area that needs to have permanent marker is small, you may want to use a cotton ball, or only need 1 small paper towel.
In this instance, the marker covered the entire fridge and freezer and required several paper towels to completely remove any trace of color.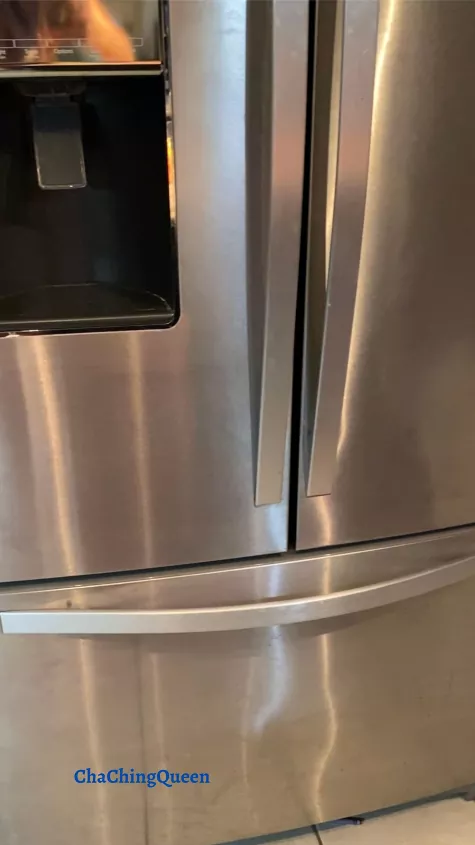 After using rubbing alcohol to remove the sharpie artwork, I used a stainless steel cleaner to polish and shine the outside of my appliance.
While I was busy cleaning the outside, I took a few minutes to also clean the inside of the fridge.
Next Up From ChaChingQueen:
Erin is the mother of identical twin girls and their slightly older brother. She is a domestic engineer, and previously had a career leading customer service teams for a major HVAC company. Cleaning without harsh chemicals, and cooking easy and usually healthy meals are part of Erin's daily life. She volunteers with youth leaders, and genuinely wants to help others win. Erin has a degree in Communications, with a focus on Broadcast Journalism.