Homemade Sports Drinks – DIY Gatorade Alternative
This post may contain affiliate links. Read the disclosure.
Jump to Recipe
It's already hot outside! We are both marathon runners and we also get sick kids. We want to be sure we prevent dehydration and muscle cramps.
So replacing electrolytes like sodium and potassium and staying hydrated is a common concern in our house.
We end up drinking a lot of Gatorade and other electrolyte drinks in the spring and summer.
When you are exercising it's important to get electrolytes. You also need to replenish fluids lost and essential minerals we sweat out during strenuous exercise. But I worry about the other ingredients in those sports drinks like too much added sugar.
Many store bought drinks contain a lot of sugar. Instead I was looking for how to make your own Gatorade at home. I wanted a homemade electrolyte drink so I looked into creating a DIY Gatorade.
Homemade Sports Drinks – Make Your Own Gatorade or Powerade at Home
Now, you can make your own sports drinks, save money, and be healthier.
If you have honey, sea salt, lemon, lime and water, you can make your own homemade electrolyte drink. It's basically a DIY Gatorade. You can also use lemon juice and lime juice, just make sure they don't have sugar added.
The honey is important in this recipe. Do not just substitute sugar for honey. Honey contains electrolytes. The entire point of a sports drink is to replace electrolytes that you sweat out.
The citrus also has Vitamin C, which is great for the immune system.
Now, let's look at how to make Gatorade.
Instacart: Save Time And Money On Groceries
Instacart is a grocery delivery service that saves you time and money. It connects you with personal shoppers who pick up and deliver your groceries, allowing you to skip the store trip and compare prices for the best deals.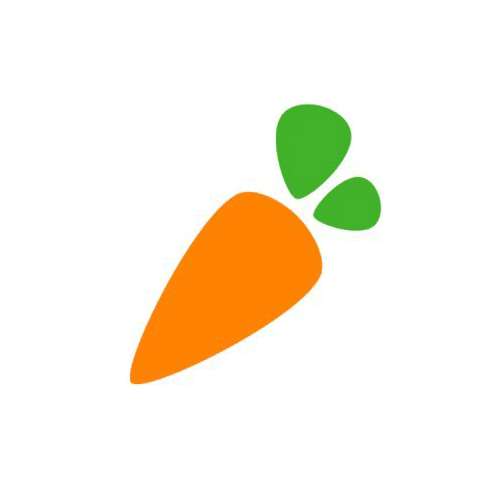 (Disclaimer: This isn't actually a Gatorade Recipe, it's much healthier)
Homemade Sports Drink- DIY Gatorade Alternative
Equipment
Jar or Pitcher to mix in

Measuring Spoons and Cups

Juicer

Fine mesh strainer or cheese cloth
Ingredients
3

Cups

Cold Water

¼

Cup

Raw Honey

¼

t

Sea Salt

1

Lemon Juiced

~⅓ Cup

1

Lime Juiced

~⅓ Cup
Instructions
Juice the lemon and the lime. Remove all seeds and pulp with a fine mesh strainer or cheese cloth

Add juices, honey, sea salt, and water to a container with a tight lid

Shake until honey and salt have dissolved
Notes
For orange flavor add orange juice instead of lime juice.
Ingredients To Make Homemade Electrolyte Drinks
3 cups filtered water
¼ cup local raw honey
¼ teaspoon sea salt
juice of 1 lemon and 1 lime (about ⅓ cup)
Homemade Electrolyte Drink Recipe (DIY Gatorade)
Juice the lemon and lime. Remove any pulp and seeds.
Add lemon juice, lime juice, honey, sea salt and water to any container with a tight fitting lid.
Shake until honey and salt are dissolved.
Chill in the refrigerator.
Makes about 1 quart of a natural electrolyte drink.
Alternative Homemade Electrolyte Drink Recipe
You can use any juice you like! To make a grape sports drinks use grape juice. If you prefer an orange sports drink, just use orange juice.
If using store bought juice look for the lowest sugar options since you are adding honey.
Coconut water also has electrolytes. If you replace the plain water for coconut water you won't need to add as much salt.
You can use pink Himalayan salt, kosher salt, or table salt instead of sea salt. The pink Himalayan salt has its own electrolytes. Whereas the table salt (aka sodium chloride) will have less, but you likely already have it. Regular table salt dissolves a little quicker too.
If you don't want to use lime juice, orange juice, lemon juice, or other flavorings you could cheat and use a kool aid flavoring. But you lose out on the health benefits of using natural ingredients.
DIY Electrolyte Drink Notes
If you don't like how this electrolyte drink recipe tastes then experiment. Just add or subtract depending on your preferences.
Some people add maple syrup or even pure maple syrup to their homemade Gatorade instead of raw honey. Personally we didn't think it tasted right.
This electrolyte recipe won't taste like traditional sports drinks. It doesn't have artificial flavors and you are using natural ingredients.
There are no artificial additives or artificial ingredients in this electrolyte drink recipe. There are no preservatives, so you will want to drink immediately, or at least within a few days.
Of course this is gluten free and dairy free. For more gluten free recipes see our Allergy Sensitve Recipe Category.
If you'd like to learn more about energy drinks, check out this Energy Drinks 101 article.
Erin is the mother of identical twin girls and their slightly older brother. She is a domestic engineer, and previously had a career leading customer service teams for a major HVAC company. Cleaning without harsh chemicals, and cooking easy and usually healthy meals are part of Erin's daily life. She volunteers with youth leaders, and genuinely wants to help others win. Erin has a degree in Communications, with a focus on Broadcast Journalism.