Easy 5 Minute Parboiled Asparagus Recipe
This post may contain affiliate links. Read the disclosure.
Parboiled Asparagus Recipe that Takes Only 5 Minutes
Vegetables make the perfect side dish for most meals. But sometimes the cooking time makes some veggies less desirable, especially on busy weeknights after a day of work, when you need (or want) to get dinner on the table. This is a healthy recipe to use as a side dish.
Asparagus can sometimes take up to 30 minutes or more to cook, which makes it less appealing than something you can quickly steam for 5-10 minutes. It's also very affordable in season and is a great way to eat better and save money.
Paraboiling can reduce the cooking time by 15 minutes.
Paraboiling partially boiling your vegetable before cooking helps maintain the crispiness and nutrients but reduces the cooking time.
This process can partially cook potatoes, rice, and other root vegetables before cooking in the oven, toaster oven, or air fryer.
How to Parboil Asparagus
Start by washing and drying your asparagus and then trimming the rough ends 1 inch. I like to trim a little more than 1 inch, especially if the ends of the asparagus are rough.
Next, add your asparagus to a stock pan and cover it with cool water.
Add a pinch of salt, and bring the water to a boil on high. Once the water beings to boil, turn off the burner, but leave the pan on the burner.
Allow the asparagus to stay in hot water for 5 minutes. You may want to leave it for 3 minutes for thinner asparagus.
Drain the water from the asparagus and rinse using cold water.
Instacart: Save Time And Money On Groceries
Instacart is a grocery delivery service that saves you time and money. It connects you with personal shoppers who pick up and deliver your groceries, allowing you to skip the store trip and compare prices for the best deals.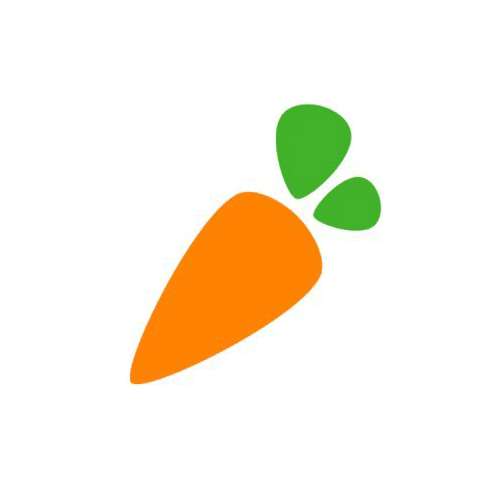 Once you have parboiled and rinsed your asparagus, you can finish cooking vis your desired method.
You can continue to cook in a skillet with olive oil, garlic, and a squeeze of fresh lemon for 5-7 minutes until cooked to your liking.
If you like to grill your asparagus, parboiling can reduce the cooking time by half, but your vegetable will remain crisp and not limp and soggy.
Before grilling your asparagus, coat thoroughly in olive or avocado oil to avoid sticking. Another easy way to keep your grill clean is to use a vegetable grill basket.
Serve the asparagus warm or at room temperature.
Parboil Asparagus
Ingredients
1

bunch

Fresh Asparagus

water
Instructions
Cut 1-2 inches from the end of each stalk

Add asparagus to stock pot and cover with cool water.

Place the Pot on the stock and bring to a boil over medium heat

Once the water begins to boil turn off heat but leave the pot on the burner

Allow the Asparagus to stay in the hot water for 5 minutes (3 minutes if your asparagus is thin.)

Drain water and continue to cook asparagus to your liking in a pan, air fryer, on the grill or in the oven.
Erin is the mother of identical twin girls and their slightly older brother. She is a domestic engineer, and previously had a career leading customer service teams for a major HVAC company. Cleaning without harsh chemicals, and cooking easy and usually healthy meals are part of Erin's daily life. She volunteers with youth leaders, and genuinely wants to help others win. Erin has a degree in Communications, with a focus on Broadcast Journalism.