Purim for Kids 2023 – Free Activities with Crafts, Megillah, and More
This post may contain affiliate links. Read the disclosure.
In the Jewish holiday, Purim, Jews celebrate the Jewish people's salvation from Haman's (boo) evil plot to annihilate all the Jews in one day.
This year, Purim 2023 starts the evening of Monday March 6th and ends the evening of Tuesday March 7th. In this post, you'll find a bunch of 2023 Purim activities for the whole family.
During Purim, Jews read the megillah, feed friends and family, give to the needy (Tzedakah), and celebrate with a festive meal
Purim Activities For Kids and Families
Purim is a fun Jewish holiday for kids because you get to dress up as characters from the Megillah. When the Megillah is read or acted out, the kids eagerly anticipate the mention of Haman (the bad guy).
Whenever Haman is mentioned, the custom is to make noise, boo, and spin groggers (Purim noisemakers).
2023 Purim Costumes
For tradition, many of the Purim costumes are characters from the Megillah. Although, there is no rule that says you have to dress up as a Purim character.
Here are Purim costumes
Queen Esther Costumes
Haman Costumes
Free Fun Purim Activities And Ideas For Kids
If you are looking for some fun kids' activities for Purim, then here are some ideas. There are many places to find free Purim crafts and activities as well as free Megillah for kids.
Related: Rosh Hashanah for Kids – Activities, Books, Free Games, and More
We have included a few Purim activities for toddlers, Purim preschool activities, Purim activities for kindergarten, and even a few for older kids. We also have recipes that you can try to make with your kids.
Save Money On Hotels, Flights, And Rental Cars With Hotwire
Score up to 60% off on hotels and grab rental cars from just $8.99/day with Hotwire's 'Hot Rate' deals. Cheap Flights too. Start saving big on travel today!
Pros:
Affordable Deals

Price Match Guarantee

Travel Packages: Comprehensive packages combining flights, hotels, and car rentals are available.
Cons:
No Cancellation or Refunds

The specifics of 'Hot Rate' deals aren't revealed until after purchase.

No Rewards Program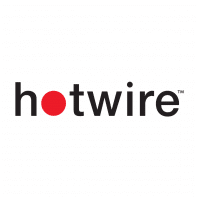 Free Purim For Kids Megillah
If you are looking for free megillahs for kids, then check out these links below.
Free Online Games
Purim Fun and Games online here – Paint and Print Purim coloring pages online. In addition, get Purim word finds, and online jigsaw puzzle too.
Free Purim Activities For Preschoolers And Kindergarten
More Purim Activities
Create a Purim costume with arts and crafts
Hold a Masquerade Party to celebrate
Make traditional Hamantaschen cookies
Have a Purim Parade in your neighborhood
Learn about Megillat Esther, the Purim Story
Make Mishloach Manot packages to share
Bake Hamentaschen-shaped cupcakes or cakes
Do an online scavenger hunt for hidden hametz (leaven)
Watch a Purim-themed movie or music video
Hold a Purim Play or Puppet Show
Have a Purim Carnival with game booths and prizes
Put together a Purim Variety Show with skits and songs
Decorate a Grogger (traditional noisemaker used during Purim)
Participate in a Virtual Purim Party
Make a Purim Crown using paper, paint, and glitter
Listen to Purim stories read by family or friends
Organize a pretend Purim parade with toy cars, horses, and other animals
Put together a collage with pictures of different Purim symbols
Purim Audio And Video
Chabad Purim Audio and Video – There are cute videos talking about Purim. Listen to songs, stories, and a megillah reading.
Purim Videos on YouTube – Next, this is a very large list of kid-friendly Purim Videos on YouTube. There's even one titled "Eva Longoria Learns About Purim ".
Purim Food Ideas
If you are looking for some Purim recipes and food ideas, then take a look at these ideas.
Kreplech to Hamantashen – In addition, get some Purim Recipes from Chabad.
Food for the Kids – Purim Recipes for Kids – With these recipes, learn how to make hamantashen, Purim popcorn, and more
Purim Recipes – On the AllRecipes Celebrate Purim page find help with your Purim feast or teach you how to make treats for your friends and family for Purim.
Buy Purim Books, Movies, Products for Kids
Purim Books, Purim Movies, and Products for Kids – Amazon
More Jewish Holidays Posts
Bookmark these posts to help you celebrate throughout the year.
8 Best Latke Recipes: Delicious Potato Pancakes for Hanukkah
Tu Bishvat Activities – Free Activities for Kids
Wait…. are you ready for Passover?
If you liked this post with Purim ideas for kids, then be sure to be ready for Passover with Free, Short Online Haggadahs, Passover Lunch Ideas for Kids, and How to Make Your Own Passover seder plate. Lucky for you, this Jewish blogger has you covered!
Rachel is an Austin blogger, educator, mom, wife, young breast cancer survivor writing about health, saving money, and living a happy life in Austin, Texas.
Rachel has written for HuffPost and Hometalk and has been featured on KXAN, Studio 512, Fox 7 Austin, and CBS Austin.