The Airport Departures Pickup Hack: How To Avoid Waiting At Airport
This post may contain affiliate links. Read the disclosure.
Do you like waiting at the airport? I don't. Whenever I am traveling, the last thing I want to do is wait at the airport longer than I need to.
Maybe I'm impatient, but after a long flight, I don't want to deal with airports making whoever is picking me up wait in a cell lot or circle around until I am ready. I understand why they do it. But I don't like it.
I also hate being the one circling around or waiting in a cell phone lot when I pick up friends and family from the airport. This is where the "Departures Hack" comes into play.
This travel hack is one of our Top Travel Tips From Frugal Frequent Flyers.
The Problem with Airport Pickups At The Arrivals
Imagine this: you've just landed after a long flight, and all you want is to get home or to your hotel as quickly as possible.
Unfortunately, your driver is stuck in the arrivals section, where the typical wait time can range anywhere from 15 minutes to a few hours in some nightmare scenarios.
Add to that the potential delays due to traffic congestion or unforeseen circumstances, and you're left with a tiresome waiting game.
Often, the waiting game includes back-and-forth texting and calling, asking each other "Where are you?"
The Departures Hack: How To Avoid Waiting To Leave The airport
Now picture this alternative: being whisked away from the less crowded departures area. Yes, the place where most people are inside the airport checking in or going through security rather than exiting.
This is where your driver could be waiting, away from the hustle and bustle of the arrivals.
Special Deal For ChaChingQueen Readers
Pogo Pass
You can get 50% off of a Pogo Pass by using promo code CHACHING at checkout, making it just $49.99 ($39.99 for Kansas City). This discounted entertainment pass is a great way to enjoy entertainment for FREE all year long!
Typically, the departures area of an airport is designed to accommodate a large number of people as they check-in, go through security, and await their flights.
As such, this airport section is often spacious and, during non-peak hours, relatively less crowded than the arrivals area.
Most passengers arriving at an airport are focused on getting to their flight, not leaving the airport, making the departures area an unconventional yet effective pickup spot.
Picking up from the departures area can be a time-saving strategy, as it allows drivers to avoid the congestion often found in the arrivals section.
This strategy is particularly useful during peak arrival times when the arrivals section can become congested with vehicles, and wait times can increase significantly.
By coordinating with your driver to meet you at the departures section instead, you can potentially reduce your wait time and get on your way more quickly.
However, this strategy requires clear communication between you and your driver. Make sure you provide them with detailed instructions about your location, including the terminal and door number, if applicable.
Related: Discover 11 Secrets to Booking Last-Minute Flight Deals
Find The Cheapest Flights
Skyscanner
Skyscanner is a top-tier travel tool that efficiently scans all other sites for the best deals. Its sleek design and unique flexibility options make trip planning a breeze. With frequent savings of 5% or more, it's a must-try.
Pros:
Independence: Many other travel sites are owned by the same companies, so there is an illusion of choice. Skyscanner is unbiased. It just wants the best deal for you.

Comprehensive Results: Skyscanner pulls data from numerous sites

Transparent Pricing: Skyscanner is known for its transparency.

Unique Features: Skyscanner's 'Everywhere' and 'Cheapest Month' features offer flexibility and spontaneity
Cons:
Price Fluctuations: As with any platform, prices can fluctuate. So when you see a deal, you need to book it quickly.

Third-party Bookings: Many deals on Skyscanner redirect users to third-party sites, which could potentially lead to customer service issues.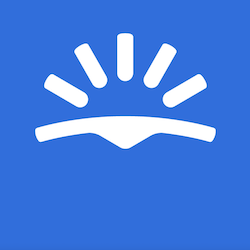 The Charm of Cell Phone Lots
Cell phone lots are a common feature at many airports, offering a free waiting area for drivers picking up passengers.
These lots are typically situated within a short drive of the airport terminals, providing a convenient location for drivers to park without incurring parking fees or having to circle the airport.
Cell phone lots serve as a solution for drivers who arrive early or in cases where flights are delayed. They provide amenities like ample parking spaces and sometimes even free WiFi, as seen at the Seattle-Tacoma International Airport.
Some lots, like the one at Nashville's airport, have been recently expanded to accommodate more vehicles.
However, despite the convenience of cell phone lots, they still involve a waiting game. Drivers must remain in their cars, keeping an eye on flight updates and waiting for the call to head to the arrivals section.
Moreover, rules at these lots can be strict, with restrictions on commercial drivers, unattended vehicles, and limits on the length of stay.
The Departures Solution: An Alternative to Cell Phone Lots
Now, here's where the departures pickup hack comes into play. By arranging to pick up passengers at the departures area instead of arrivals, drivers can bypass the need to wait in the cell phone lot altogether.
The departures area is designed to handle the flow of people checking in for their flights, which means it's typically less congested than the arrivals area, especially outside of peak hours.
While most people are inside the airport, drivers can take advantage of the less crowded curb space to quickly and efficiently pick up their passengers.
This strategy not only saves time but also allows for a smoother pickup process.
Instead of waiting for a spot to open up in the crowded arrivals area or staying put in the cell phone lot, drivers can go directly to departures once passengers have collected their luggage and are ready to leave the airport.
When The Departures Hack Doesn't Work
Before making this your go-to airport pickup strategy, there are a few situations where this hack falls short. If you have a lot of luggage, navigating your way up potentially many flights of stairs or elevators to reach the departures area could be strenuous.
Also, during the airport's peak departure times, this area could be as congested as the arrivals.
Plus some airports have stringent rules about pickups and drop-offs and may not allow drivers to pick up passengers from the departures area.
It's also worth mentioning that this hack won't work if abused! So, only share this with your closest friends.
Save Money On Hotels, Flights, And Rental Cars With Hotwire
Score up to 60% off on hotels and grab rental cars from just $8.99/day with Hotwire's 'Hot Rate' deals. Cheap Flights too. Start saving big on travel today!
Pros:
Affordable Deals

Price Match Guarantee

Travel Packages: Comprehensive packages combining flights, hotels, and car rentals are available.
Cons:
No Cancellation or Refunds

The specifics of 'Hot Rate' deals aren't revealed until after purchase.

No Rewards Program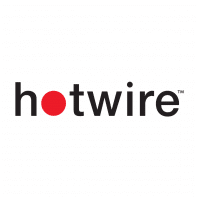 A Word of Warning: Do Not Abuse This Airport Hack
While the departures pickup hack can indeed make airport pickups less stressful, it's important to remember that this strategy should not be abused.
This hack is an unintended consequence of airports making it a bottleneck to pick people up, rather than an officially sanctioned method.
Airports are designed much like casinos, it's easy to walk in the door but cumbersome to leave.
Bypassing this system by using the departures area for pickups may seem like a clever workaround, but it's crucial to treat this hack with respect.
We both know the departures section is intended for passengers who are leaving on their journeys, not for those who have just landed.
Overuse or misuse of this airport hack could lead to congestion, causing inconvenience for departing passengers and potentially leading to stricter regulations.
If you choose to use this hack, I ask that you do so responsibly. Do not linger in the departures section longer than necessary. Make your pickup swiftly—get in, get out, and keep the process moving.
This way, we can all contribute to a smoother, more efficient airport experience for everyone.
While it's smart to find easier ways to navigate the airport, it's equally important to respect the rules and purpose of these public spaces.
Avoid The Wait At Airports
In wrapping up, the art of mastering airport pickups doesn't have to feel like solving a complex puzzle.
With the departures pickup hack, you can turn this often stressful task into a smooth, almost effortless experience.
Now if we could just figure out how to avoid the wait time with TSA. Let us know if you know how.
Next Up From ChaChingQueen
Greg is a Chartered Financial Analyst (CFA) with 22+ years experience in Financial Services. He has held numerous FINRA Securities licenses (series 7, 63, 65, and 66), and is an expert on Investment Products and Financial Planning. Greg has 22+ years experience as a real estate investor and degrees in Psychology and Philosophy.
Greg has been quoted/interviewed in Yahoo Money, Yahoo Finance, USA Today, Authority Magazine, Realtor.com, Business Insider, and others.
Greg is an avid runner, and the father to identical twin girls and their awesome brother. His love of budgeting and his kids led him to join The Great Resignation in 2021.
Disclaimer: Any Financial Tips on ChaChingQueen are general and informational. Speak with a professional about your specific situation.