23 Top Travel Tips From Frugal Frequent Flyers
This post may contain affiliate links. Read the disclosure.
Traveling is expensive, especially when you are often flying. But just because someone can afford to fly tens of thousands of miles a year does not mean they enjoy spending. A few frequent frugal flyers have found a few travel hacks.
We asked frequent flyers for their top frugal tips to help save you money on your next flight.
1) Stop Buying Food At The Airport
An easy way to save is to avoid the markup at airports. The food at the airport is outrageously high.
Lokesh Pant, CEO of Bargain Air Ticket, recommends that flyers "stop falling for the expensive food trap at the airport. Always carry lightweight and healthy food like apples, bananas, chocolate bars, and even sandwiches. And make sure to carry an empty bottle to fill with potable water from the water source post-security."
Katelynn, a full-time travel writer, agrees, "I've saved hundreds of dollars by never purchasing a single thing at an airport. Airport prices are absolutely insane and dependent on your lack of planning and organization. I was recently in an airport in Morocco, and the same water bottle I had just bought at a grocery store was six times higher at the airport! "Katelynn flies internationally several times a month.
2) Don't Park At The Airport
Jenny, a professional travel blogger, says to avoid Parking at the airport, despite the convenience of driving yourself.
She says, "Parking will cost you at least $10 daily throughout your trip. This is one expense you can definitely do without. You might also ask whether a friend or family member would be willing to pick you up and drive you there."
3) E-Sim Card To Save On Phone And Data
Katelynn found another clever travel hack. She explains, "My biggest money-saving tip that I always practice when traveling internationally is using e-SIM cards. They're often cheaper, have more data than physical SIM cards, and are easier to install. Many people don't know about e-SIMS yet, but they are game changers!"
Katelynn offers this example, "I was in Italy a few weeks ago and used Airalo, and I'm in Portugal now, and I'm using MEO. These e-SIMs have consistently worked more reliably than big cellphone carriers which tend to charge a premium for a physical temporary SIM. I consistently had to travel without the internet on my phone until I was able to go to get a SIM card. Now I don't have that problem anymore. I also get 25-30 GB of service for the same price as I was getting 5-7 GB from the major carriers, meaning I don't have to keep reloading my cell service or constantly worry about running out of data."
To find a local e-SIM, search "(country name) e-SIM," and several options will pop up.
Special Deal For ChaChingQueen Readers
Pogo Pass
You can get 50% off of a Pogo Pass by using promo code CHACHING at checkout, making it just $49.99 ($39.99 for Kansas City). This discounted entertainment pass is a great way to enjoy entertainment for FREE all year long!
See our deeper explanation of the eSim hack.
4) Avoid Peak Travel
One of the best ways to save money on a trip is to travel during off-peak times. This can either be off-peak during the week or off-season. Traveling off-peak frequently results in cost savings if your travel dates are flexible.
For instance, if you travel on a Tuesday or a Wednesday, you'll typically find cheaper flights, and hotels are frequently less expensive during the week than on the weekends.
Anthony Radchenko, a co-founder at Air Advisor, explains, "Airlines and hotels often cut their prices when you visit vacation destinations during non-peak travel dates. For example, Florida's off-season is from July to August. The main Florida tourist season runs from December to the end of April, as tickets are cheaper during this period."
5) Procrastinate!
If you can hold off and book your vacation at the last minute, you may find better deals on anything from flights to hotel rooms to car rentals on websites like StressFreeCarRental.com.
Being more adaptable about where you go and how long you stay is necessary for this to work. Still, the significant savings might be well worth it.
Related: When to Get the Cheapest Flight: It Is Not Tuesday!
Jeremy Scott Foster, CEO at TravelFreak, shares his favorite travel hack. He uses the website Skiplagged, which detects airline companies' pricing loopholes. It helps you book a flight where a layover happens at your destination.
A hidden-city flight is one where you get off at a layover city rather than the airline's final destination. Skiplagged offers these hidden-city flights, which save travelers an average of $128 per ticket.
Unlike other booking sites and airlines, the Skiplagged search portal is dedicated to finding these fares for users, ensuring they get the best deal possible.
Jeremy says, "I took advantage of the Skiplagged website while my trip to Dubai and booked a flight from LA to Bangkok with Dubai being the layover destination. And I simply (intentionally) missed the second leg of the flight."
Dan Gellert, Chief Operating Officer, Skiplagged offers some additional insights, "For the best prices on hidden-city flights, book 0-12 days before departure to save an average of 47% on flights. For weekend trips you will get the best deals 3-5 days before departure."
Avoid doing this hack too often, or the airlines may flag you.
7) Pack Light
It's not a secret that airlines pile on baggage fees. Traveling light is one of the best ways to save money. The most common frugal tip we received from frugal frequent flyers was to travel light.
You'll avoid checking bags, save money on baggage fees, and avoid carrying luggage.
8) Bring a Pillow
Avoid checked baggage to ensure you don't get charged a baggage fee or pay for overweight luggage. If you need extra space for clothes, bring a pillowcase and stuff it with clothes.
Airlines are obligated to let you bring a pillow on board. You can also roll your clothes up for more luggage space. A bonus is that you don't have to wait at the luggage carousel after landing and can get right to your destination.
9) Stay On Top Of All Flying Sites
Before you book any travel, be sure to look for deals and discounts. Many websites and apps offer travel discounts, so take advantage of them.
Many of us have heard about the major players like Expedia, Kayak, Priceline, Hotwire, and Travelocity.
There are a few lesser-known travel sites worth exploring. Skyscanner and Hopper are great for booking flights because of their cheap rates and the option of comparing different flight rates.
We wrote an entire article to help: Save Time and Money with These Expert Approved Travel Sites
Find The Cheapest Flights
Skyscanner
Skyscanner is a top-tier travel tool that efficiently scans all other sites for the best deals. Its sleek design and unique flexibility options make trip planning a breeze. With frequent savings of 5% or more, it's a must-try.
Pros:
Independence: Many other travel sites are owned by the same companies, so there is an illusion of choice. Skyscanner is unbiased. It just wants the best deal for you.

Comprehensive Results: Skyscanner pulls data from numerous sites

Transparent Pricing: Skyscanner is known for its transparency.

Unique Features: Skyscanner's 'Everywhere' and 'Cheapest Month' features offer flexibility and spontaneity
Cons:
Price Fluctuations: As with any platform, prices can fluctuate. So when you see a deal, you need to book it quickly.

Third-party Bookings: Many deals on Skyscanner redirect users to third-party sites, which could potentially lead to customer service issues.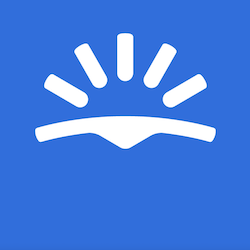 Save Money On Hotels, Flights, And Rental Cars With Hotwire
Score up to 60% off on hotels and grab rental cars from just $8.99/day with Hotwire's 'Hot Rate' deals. Cheap Flights too. Start saving big on travel today!
Pros:
Affordable Deals

Price Match Guarantee

Travel Packages: Comprehensive packages combining flights, hotels, and car rentals are available.
Cons:
No Cancellation or Refunds

The specifics of 'Hot Rate' deals aren't revealed until after purchase.

No Rewards Program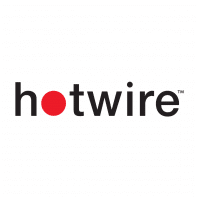 10) Search For Nearby Airports
Use Google Flights to select the location you are flying from. Once you've selected the dates, Google Flights will show you flight prices for various locations.
For example, I traveled to Moab, Utah, from St. Louis a few weeks back. The flights were nearly $700 for each of us. We looked at Google Flights and saw that flying to Denver costs half as much. So we flew into Denver, rented a car, and drove 4 hours to Moab.
This was a great deal because we each saved on our plane ticket, and we needed to rent a car anyway. Plus, we had the flexibility to drive 4 hours both ways. But this is just one example. There are many airports close to the one you want to fly into.
11) Take Advantage Of Airlines Trying To Take Advantage of You
Airlines charge different amounts depending on who is shopping. For example, sometimes prices adjusted for metropolitan areas like LA and New York are automatically set high because of the higher average income in these areas.
Jeremy from Travel Freak says you should book your flight and hotel from a VPN network or your browser's Incognito mode. You may find an excellent deal if you're searching for prices and booking flights from a different device location.
It might take some hunting and multiple attempts to get the best deal, but it would be worth it.
12) Use Miles And Points
Become a member of a frequent flyer program if you travel often. You will earn miles or points that can be used for free or discounted tickets. This tip seems obvious, but so many experts shared it with us that we decided to include it.
Travel credit cards are a great travel hack according to frugal frequent flyers. They offer a range of benefits that can make your trips more affordable and enjoyable.
With a travel credit card, you can avoid foreign transaction fees when making purchases abroad, earn rewards points on purchases, and access exclusive perks like free lounge access or discounts on flights and hotels.
While this may be an excellent strategy to save on travel, be careful about taking out too many credit cards.
13) Avoid Exchange Rate Fees
Using a credit card to avoid exchange rate fees is a great travel hack for frugal frequent flyers. Credit cards often charge foreign transaction fees, which are usually 1% to 3% of the purchase amount, with 3% being common.
There are many credit cards that offer no foreign transaction fees, so you can save money on purchases made abroad. Many credit cards also offer currency conversion tools that allow you to convert the currency to your card's currency for cross border purchases and ATM withdrawals.
This can help you save money when traveling as it allows you to avoid costly exchange rate fees.
14) Kids Fly Free, or Discounted
Search several airlines to see if any provide free or cheap travel for children. Booking flights for family members can be a significant expense when arranging a family holiday.
Thankfully, many airlines provide steep discounts (or even free plane tickets) for children of various ages.
American Airlines allows children under two to fly for free, and British Airways offers discounts of up to 75% off the adult cost for children who frequently fly with an adult.
15) Frequent Flyers Recommend Lounge Access
Airport lounge access is a great travel hack for those who want to make the most of their time at the airport. Lounge access gives travelers access to amenities such as comfortable seating, complimentary food and drinks, free Wi-Fi, and more.
This can be especially helpful for long layovers or delays, allowing travelers to relax comfortably instead of waiting in an overcrowded airport terminal.
Some lounges offer exclusive discounts on shopping and dining within the airport, making it a great way to save money while traveling. With lounge access, travelers can enjoy a stress-free experience before boarding their flight.
16) Use A Separate Bag for Dirty Laundry
One of the best travel hacks that frugal frequent flyers swear by is using a separate bag for dirty laundry. This simple tip can help you stay organized and make packing easier.
Having a dedicated laundry bag for your dirty clothes lets you keep them separate from the rest of your items in your suitcase. This helps prevent any unpleasant odors from spreading throughout your luggage, as well as makes it easier to find what you need quickly.
Many laundry bags are designed to be lightweight and foldable so that they won't take up too much space in your suitcase.
Using a separate bag for dirty laundry is an easy and effective way to stay organized while traveling. It's also an inexpensive solution that will save you time and energy when packing and unpacking during trips.
17) Have A Change Of Clothes In Your Carry On Luggage
Carrying a change of clothes in your carry-on luggage is a great travel hack for frugal frequent flyers. Not only does it save you money on checked baggage fees, but it also ensures that you always have an extra outfit handy in case of any delays or cancellations.
Carrying a change of clothes can be especially helpful if you're planning to do some sightseeing or exploring after your flight and don't want to try and squeeze into last night's outfit.
It's also a great way to make sure you look presentable if you're attending meetings or formal events after your flight.
18) Frequent Flyers Use Large Ziplock Bags
Using a large ziplock bag is a great travel hack. Ziplock bags are versatile and lightweight, making them the perfect travel accessory.
You can ziplock bagsto save space in your carry-on by packing small items like makeup, toiletries, electronics, and cords into individual ziplock bags.
This also makes it easier to get through airport security faster since all of your belongings will be neatly organized and easy to access.
You can also use large ziplock bags as makeshift laundry bags while traveling so that your dirty clothes don't mix with your clean ones in the same suitcase.
Using a large ziplock bag when traveling is a great way to stay organized and minimize time spent at security checkpoints.
19) Frequent Flyers Secret Tip: Order Business Class Meals in Economy
Many airlines offer the option to order business class meals in economy, giving passengers access to higher quality food without the high cost.
To order Business Class meals in Economy seats, you should make your request when booking your flight or at least 24 hours before departure.
Some airlines may require payment for these meals, so be sure to check with your airline in advance.
Once you have placed your order, the meal will be served on board just like it is for business class passengers. Enjoy a delicious and more luxurious dining experience while traveling cheaply by ordering a business class meal!
20) Frequent Flyer Hack: Use Compression Bags
Compression bags are a great travel hack to save money because they allow you to fit more items in your luggage, while also taking up less space.
Compression bags allow you to pack more items in the same amount of space, which can help you avoid paying extra baggage fees when flying.
Compression bags are also lightweight and easy to carry, making them an ideal choice for travelers who want to save money and space.
They come in various sizes and materials, so you can find one that fits your needs perfectly. With a compression bag, you can easily store bulky items such as blankets or coats without taking up too much room in your suitcase.
Using a compression bag is also an excellent way to organize your belongings while traveling.
You can easily separate different types of clothing or items into individual compartments, making it easier to find what you need quickly and efficiently.
Compression bags are usually made from durable materials that protect your belongings from dirt and moisture during transit.
I often use a compression bag stuffed with clothes for a travel pillow.
21) When A Flight Is Cancelled, Do Not Stand In Line To Talk To Agents
When flights get canceled, it can be a stressful and frustrating experience. Standing in line to talk to an airline agent is not the best way to handle the situation.
Instead, there are several other steps you can take that will help you get the most out of your flight cancellation.
First, it's important to know your rights as a passenger if your flight is canceled or delayed. Airlines are required by law to provide certain services such as meals and hotel accommodations when flights are delayed or canceled.
Knowing these services can help you ensure you receive them quicker.
Second, consider seeking support from multiple channels. You can call the airline while standing in line for help at the airport and reach out online through social media or email.
This will give you more options for getting assistance quickly and efficiently.
Third, look into travel insurance that may cover costs associated with flight cancellations or delays such as additional hotel stays or meals.
Frugal frequent flyers recommend checking the travel insurance on your credit card instead of purchasing travel insurance.
22) Apply for TSA PreCheck
TSA PreCheck is a program that allows travelers to enjoy expedited security screening at airports in the United States. With TSA PreCheck, travelers can save time by not having to remove their shoes, belts, 3-1-1 liquids, laptops or light jackets when going through security.
It is available to US citizens and costs $78 for a five year membership.
The benefits of TSA PreCheck are clear: you can save up to 70% of your time spent in the security line.
Many credit cards offer reimbursement for the application fee and some even offer additional benefits such as free checked bags and bonus miles on flights.
We buy TSA Precheck, and can attest it does save time. It is so nice not freaking out when we see how long the lines are anymore. We just walk right past the lines.
23) Mastering Airport Pickups: The Departures Hack and Cell Phone Lots
Navigating airport pickups is no fun, with crowded arrival sections and long wait times. But what if there was a way to bypass all that hassle? Enter the departures pickup hack and the charm of cell phone lots.
The departures area of an airport, typically less congested than arrivals, is designed for passengers checking in for flights.
The beauty of the Departures area is that it can also serve as an unconventional pickup spot. During non-peak hours, it's spacious and has fewer vehicles, making it ideal for quick, efficient pickups.
This strategy can save significant time, especially during peak arrival times when the arrivals section is congested. Of course, clear communication about exact pickup locations is crucial to the success of this strategy.
Cell phone lots are designated waiting areas at airports where drivers can park for free while waiting for their passengers. But who wants to wait in a cell phone lot?
Drivers often have to keep an eye on flight updates and wait for the call to head to the arrivals section. This is where the departures pickup hack shines again.
By picking up passengers from the departure area, drivers can bypass the need to wait in the cell phone lot, allowing for a smoother pickup process.
Save On Your Next Flight
By following the above travel tips from frugal frequent flyers, you save time and money on your next trip!
Next Up From The ChaChingQueen Network
Greg is a Chartered Financial Analyst (CFA) with 22+ years experience in Financial Services. He has held numerous FINRA Securities licenses (series 7, 63, 65, and 66), and is an expert on Investment Products and Financial Planning. Greg has 22+ years experience as a real estate investor and degrees in Psychology and Philosophy.
Greg has been quoted/interviewed in Yahoo Money, Yahoo Finance, USA Today, Authority Magazine, Realtor.com, Business Insider, and others.
Greg is an avid runner, and the father to identical twin girls and their awesome brother. His love of budgeting and his kids led him to join The Great Resignation in 2021.
Disclaimer: Any Financial Tips on ChaChingQueen are general and informational. Speak with a professional about your specific situation.