Bang Cookies: The Best Cookies You Will Taste
This post may contain affiliate links. Read the disclosure.
Do you love amazing homemade cookies, but hate the mess that comes with baking them at home? Are you trying to figure out that perfect Valentine's Day gift to melt someone's heart or to enjoy yourself? Bang Cookies are the answer.
What Is So Special About Bang Cookies?
They are huge. They are flavorful. Many of the flavors are perfect combinations. Bang Cookies are also made of organic and natural ingredients. We tried a box and each one was incredible. We have some great cookie recipes on ChaChingQueen (one for Kiss Cookies even ranks #1 on google). Bang Cookies are better.
Organic and Natural Ingredients
Not only are Bang Cookies the best and softest cookies, they're also made with organic and natural ingredients. From the flour down to the vanilla the ingredients used to prepare Bang Cookies are organic, and non GMO.
Using the highest quality ingredients results in high quality cookies. If I could eat just one cookie for the rest of my life, I would choose Bang Cookies.
Not Your Basic Cookies
These aren't your typical great gourmet cookies. They're better than that. Bang Cookies offers 4 different cookie varieties- Classic, Deluxe, Boozy, and Stuffed.
Classic Flavors aren't just the tyipcal Chocolate Chip. Think BIG. I'm talking Sea Salt Chocolate Chunk, Triple Chocolate, and Peanut Butter Chocolate Chunk, just to name a few.
Boozy Cookies are infused with Booze. Can life get any sweeter? No.
Deluxe Cookies include flavors like, Espresso Chocolate Chunk, S'mores, or Pumpkin Spice Crackle (limited edition flavor!) These cookies make a statement.
Stuffed Cookies: If you like to go BIG, then get stuffed…with cookies. With choices like, Caramel Sea Salt Chocolate, Chocolate Covered Strawberry (limited edition flavor,) or Apple Pie Cookie your taste buds are going to thank you.
More Than Just Cookies
Choices don't end with cookies. Bang offers 3 delicious and moist banana bread mini loaves that are perfect to put a smile on everyone's face. If you know someone who loves Banana Bread, then you're going to want to gift them one (or all 3) of Bang Mini Banana Bread Loaves. You can chose from Chocolate Banana Bread, Traditional Banana Bread, or Walnut Banana Bread.
Cookie Cakes are available for pick up in Bang's on site store fronts (not available for shipping yet). We're keeping out fingers crossed that shipping options are worked out soon. Their cookie cakes will be the perfect surprise for any friend or family member when you can't be with them on a special occasion.
Quick and Simple Delivery
Bang offers same day baking and shipping on all orders placed by 3 PM EST Monday-Thursday. That's right, your order is baked and shipped the same day you place it. This business model guarantees that the cookies you're sending are fresh upon delivery. Any orders received after 3 PM EST Thursday are baked and shipped the following Monday.
Bang also offers international shipping. The shipping window for these orders is bit tighter. You will want to make sure you get your order in by Wednesday at 3 PM EST to ensure prompt baking and delivery.
Orders that are shipped within the US will delivery via Fed-Ex or UPS in as little as two days. All international orders ship via DHL.
Save Money On Hotels, Flights, And Rental Cars With Hotwire
Score up to 60% off on hotels and grab rental cars from just $8.99/day with Hotwire's 'Hot Rate' deals. Cheap Flights too. Start saving big on travel today!
Pros:
Affordable Deals

Price Match Guarantee

Travel Packages: Comprehensive packages combining flights, hotels, and car rentals are available.
Cons:
No Cancellation or Refunds

The specifics of 'Hot Rate' deals aren't revealed until after purchase.

No Rewards Program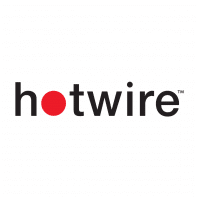 Each cookie is carefully wrapped in its own package, that are easy to open. You'll appreciate the ease, with how quickly you will tear into them.
Get Bang'd Now, and Bang a Friend Too
Exclusive to the Cha Ching Queen community, you can save 10% off your order when you go to Bang Cookies and enter code ChaChingQueen at check out. Order your cookies now, or send some to a friend who you know loves amazing cookies.
Don't Keep The Goodness To Yourself
Once you try Bang Cookies, you're going to want to share them with your favorite people. Sending a surprise gift or pick me up has never been easier. Who doesn't love an amazing and delicious cookies?
Giveaway
Our first giveaway, exclusive to ChaChingQueen email subscribers has closed. The winner either has, or will receive notification. Thank you for subscribing and staying connected. But there is a second chance!
More Cookies To Share!
Bang Cookies has provided two additional boxes to giveaway! YAY!
Click one or both of the tools below for your chance to enter to win! The first is an entry for our Instagram followers. The second tool is a chance for our Twitter followers to win. Psssst- if you follow us on both Instagram and Twitter your odds of winning are sweeter! Must you must enter using the tool.
Winners must follow us on Instagram, Like our Instagram post, and tag 3 friends. You can earn bonus entry, keep an eye on our stories for a secret code word. You must enter your info in this tool for us to be able to randomly select you.
Entry-Form
Twitter Followers– we have a special giveaway just for you too! Click below and find out how you can enter to win a box of cookies from Bang Cookies! Click below to begin, there's a message for you to re-tweet!
Entry-Form
Why wait to see if you are a winner? Go ahead and buy a box today! Order at Bang Cookies.
Disclaimer: This is (an unsolicited) product review of Bang Cookies Jersey City. After we tried them, we asked to be affiliate partners. If you click on a link or use code: ChaChingQueen, you can receive a discount and we may receive compensation.
Erin is the mother of identical twin girls and their slightly older brother. She is a domestic engineer, and previously had a career leading customer service teams for a major HVAC company. Cleaning without harsh chemicals, and cooking easy and usually healthy meals are part of Erin's daily life. She volunteers with youth leaders, and genuinely wants to help others win. Erin has a degree in Communications, with a focus on Broadcast Journalism.