Save Time and Money with These Expert Approved Travel Sites
This post may contain affiliate links. Read the disclosure.
Are you looking for the best travel apps and websites to make your next trip easier? With so many options available, it can be challenging to know which ones are worth downloading.
Fortunately, we've done the research for you!
This blog post will explore some of the top travel apps and websites that will help you plan your next vacation.
How To Use This Page To Find The Best Travel Website
This article will cover the top travel websites. It's important to point out that there are better travel sites than this one. Instead, we recommend finding the few that work best for you.
Why use more than one travel site to search for flights? Until a travel site emerges that aggregates all of the below travel search engines, there are too many variables for one to be better than others.
Plus, only one of these Travel Sites includes Southwest airlines. Southwest airlines is who we personally use the most.
These are the best websites for travel:
Agoda
Agoda is an online platform for booking flights and hotels. It has a wide range of options for both. With more than 20 million reviews, Agoda offers customers deals on hotels, vacation homes, and flights. Customers can also benefit from free cancellation and guaranteed best prices.
Agoda Pros
Agoda's mobile app makes it easy to search for and book great deals on any accommodation or flight.
The prices on the app are sometimes lower than on the website
Agoda's International Deals give customers access to discounts on their favorite destinations around the world.
Agoda Cons
Some customers have reported difficulty in canceling bookings or getting refunds when needed.
Customer service can be slow to respond to queries or complaints.
CheapOair
CheapOair is an online travel agency that offers discounted flights, hotels, and car rentals. The website also provides a variety of discounts and coupons for customers.
With CheapOair, travelers can easily book their trips online and save money on airfare, hotel stays, and car rentals.
Special Deal For ChaChingQueen Readers
Pogo Pass
You can get 50% off of a Pogo Pass by using promo code CHACHING at checkout, making it just $49.99 ($39.99 for Kansas City). This discounted entertainment pass is a great way to enjoy entertainment for FREE all year long!
CheapOAir Pros
It is easy to use and navigate. The website has a simple interface with all the necessary information laid out.
Customers can easily compare prices between airlines and hotels to find the best deals.
CheapOair offers a variety of discounts and coupons to reduce the cost of travel further.
CheapOAir Cons
There are often hidden fees associated with booking flights or hotels through them.
Some customers have reported difficulty when they need help with their bookings or have issues with their reservations.
Related:
Expedia
Expedia is an online travel company that provides travelers various services such as flights, hotels, car rentals, and vacation packages. Expedia makes it easy to find the best deals on flights, hotels, and car rentals.
Customers can also book their entire trip through Expedia and benefit from discounts on airfare, hotel stays, and more.
Expedia Pros
Expedia offers a wide range of flight options at competitive prices.
Customers can easily search for the best fares across different airlines and book their trips quickly and securely.
Customers can take advantage of their Price Match Guarantee, which ensures they get the best price. Expedia also offers various special discounts throughout the year, which can help save even more money when booking travel plans.
Expedia Cons
Poor customer service. Some customers have needed help in getting help when needed or long wait times for the resolution of queries or complaints.
Some customers have reported issues with canceled or changed flights without prior warning or notification from Expedia.
Google Flights
Google Flights is a powerful metasearch engine tool that helps travelers find the best flights fast. It pulls up flight schedules, itineraries, and seats to show you flight prices on hundreds of thousands of routes from different airlines.
With Google Flights, you can track costs and book with confidence.
Google Flights Pros
Easy-to-use search engine
Pulls up flight schedules, itineraries, and seats
Track prices and book with confidence
Hundreds of thousands of routes from different airlines
Google Flights Cons
Limited customization options for more complex trips
It can be difficult to compare multiple flights at once
Related:
Hopper
Hopper is a revolutionary app that helps travelers find and secure the best prices on flights, hotels, homes, and car rentals. Hopper uses big data to predict when you should buy your flights and hotels.
You can save money by getting the best deals at the right time using Hopper. By comparing airline flight prices much like stockbrokers compare stock prices, Hopper constantly analyzes millions or even billions of prices each day.
The Hopper app also offers exclusive deals on popular hotels you won't find anywhere else. Plus, it's free for both iOS and Android, making it easy to access no matter where you are.
Finally, Hopper has a vibrant social media presence with over 1 million followers across Instagram, Facebook, and Twitter. You can join in on the conversation or use their hashtag #HopperTravel to get featured!
Hopper Pros
Helps travelers find the best prices on flights, hotels, homes, and car rentals
Offers exclusive deals on popular hotels
Notifies users when prices drop so they can save money
Easy-to-use mobile app with an intuitive design
Hopper Cons
A limited selection of hotels compared to other travel apps
Prices may not always be the lowest available due to competition from other travel sites
It can be challenging to navigate for first-time users
Hotwire
Hotwire is an online travel site that offers discounted deals on hotels, car rentals, flights, and more. It has become increasingly popular for those looking to save money on their travels.
Hotwire specializes in helping you find great deals on last-minute flights.
Save Money On Hotels, Flights, And Rental Cars With Hotwire
Score up to 60% off on hotels and grab rental cars from just $8.99/day with Hotwire's 'Hot Rate' deals. Cheap Flights too. Start saving big on travel today!
Pros:
Affordable Deals

Price Match Guarantee

Travel Packages: Comprehensive packages combining flights, hotels, and car rentals are available.
Cons:
No Cancellation or Refunds

The specifics of 'Hot Rate' deals aren't revealed until after purchase.

No Rewards Program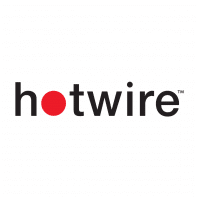 Hotwire Pros
Offers exclusive last-minute deals in the Hotwire app
Hot Rate® deals make booking travel easy, exciting, and affordable
Save up to 60% on hotels and rent cars from $8.99/day
Find the best deals on the cheapest hotels, cars & flights with Hotwire
Hotwire Cons
Hotwire does not always disclose the exact hotel you will be staying in until after booking
Hotwire does not offer any loyalty program or rewards for frequent customers
Some customers have reported difficulty canceling reservations due to strict cancellation policies
Customers may be charged cancellation fees if they need to cancel last minute or do not meet specific criteria
Kayak
KAYAK is a travel site that allows users to search for flights, hotels, and rental cars all in one place. It also offers a mobile app so you can book on the go. With KAYAK, you can compare prices from hundreds of travel sites and make the best decision for your budget.
Searching through multiple sites for the lowest price will ensure you get the most bang for your buck. Members who sign up with their email address or connect with Google can get even better deals only available to them.
Once a member, they'll have access to personalized offers and extra discounts that will further their flight savings.
KAYAK stands out from its competitors because it allows users to track prices with price alerts and organize their itinerary with trips. This makes planning a trip easier and more efficient than ever before.
KAYAK's data-driven insights also provide travelers with forecasts for travel trends.
Kayak Pros
Searches hundreds of other travel sites at once
Offers mobile app for booking on the go
Tracks prices with price alerts
Organizes itinerary with trips
Data-driven insights provide forecasts for travel trends
Kayak Cons
Limited customer service options available
Restrictive and limited refunds for flights or hotels
It can be difficult to make changes or cancellations quickly and easily
Fees may apply for certain services
Momondo
Momondo is an online travel agency that offers cheap flights and travel prices by taking less commission than other OTAs. It aggregates offers from OTAs and directly from airlines, hotels, etc., and passes them on to travelers.
It also meets certain conditions to receive special "unpublished" fare deals, such as selling to a specific demographic and not undercutting what is sold on the airline's website.
Pros of Momondo
Unpublished fare deals from airlines can result in savings
Lowest commission rate (25%) in the industry
Aggregates price comparisons from hundreds of OTAs and airlines
Ability to search different flight routes quickly and compare prices accurately
Cons of Momondo
Reduced customer service support than other OTAs
Unable to calculate "complex" flights, which can limit selection options
Orbitz
Orbitz is an online travel agency that allows travelers to book flights, hotels, cruises, car rentals, and more. It has been in business for over 20 years and offers customers a variety of ways to save money on their travel plans.
Orbitz is an excellent choice for booking travel, offering many advantages over other travel sites. Another advantage of Orbitz is their price guarantee which extends 48 hours after booking.
This gives customers peace of mind that they are getting the best deal possible on their vacation package.
One of the top benefits of using Orbitz is its various travel reward levels. Orbitz, for example, offers a Platinum Status membership with additional benefits such as free baggage fees, airport WiFi, and TSA Pre Check. Platinum members also get to pick their perks from a selection of options!
Orbitz has many advantages, making it an excellent choice for booking travel. With exclusive prices and member-only perks, you can save money while having a great experience!
Orbitz Pros
Free cancellations on most hotels and flights
Reserve now, pay later option
Earn free travel rewards with Orbitz
Orbitz Cons
A limited selection of flights and hotels compared to other sites
Fees may apply for certain services or changes made after booking
Orbitz Rewards Elite Status Explained
The Orbitz Rewards elite status program entails three tiers: Silver, Gold, and Platinum.
Orbitz Silver Status Beneifts
How to earn: Free to join.
Member-only prices.
Ability to earn Orbucks when you book flights, hotels, packages, and activities.
Access to a customer service phone line dedicated to members.
Orbitz Gold Status Beneifts
How to earn: Stay four nights a year in lodging booked through Orbitz.
All of the above Silver status benefits, plus:
Extra goodies at VIP Access properties. Benefits vary by individual property, but they tend to include free Wi-Fi and free breakfast.
Orbitz Platinum Status Beneifts
How to earn: Stay 12 nights a year in lodging booked through Orbitz.
All of the above Gold status benefits, plus:
Up to $50 in Orbucks to reimburse qualifying travel expenses.
A coupon code to cover the cost of your TSA PreCheck application fee
Free room upgrades and early check-in are available at VIP Access properties.
Priceline
Priceline is an online travel agency that helps customers find the best deals on flights, hotels, and rental cars. It has become one of the most popular online travel agencies due to its discounts and exclusive savings.
Unlike other travel sites, Priceline offers up to five hotel stays for multi-destination trips. The Priceline app also makes it easy to book hotel deals, discounts on rental cars, and cheap flights all in one place.
One of the main advantages of using Priceline is its cancellation policy. If you need to cancel or change your flight or hotel reservation, you can do so within 24 hours of your departure and receive an 80% refund.
Another unique feature of Priceline is its Pricebreakers program. This lets customers narrow their hotel choices to one of three guaranteed options at a lower price. This helps customers find the best deal for their budget while still getting quality accommodations.
Finally, Priceline offers its users exclusive discounts and benefits through its VIP program. Members get access to special deals on flights, hotels, rental cars, and vacation packages, as well as discounts on select restaurants and attractions in certain cities.
Priceline Pros
Deep discounts on hotels, flights, and rental cars
Exclusive savings with Priceline
Priceline's Pricebreakers program allows customers to narrow their hotel options to one of three guaranteed options at a discounted rate, helping them find the best deal for their budget while still getting quality accommodations.
Priceline Cons
Priceline guarantees only two per room, which could be an issue if you have more than two people at your party.
It can be difficult to find the best price.
The Priceline website and app could be more intuitive to use.
To ensure you're getting the best price, you must navigate an avalanche of deals across both mediums, including VIP deals.
Many Priceline bookings are nonrefundable.
Priceline's cancellation and refund policies can be very restrictive.
Going (Formerly Scott's Cheap Flights)
Scott's Cheap Flights, now called Going, is a subscription service that provides users with amazing deals on flights. It began as a hobby in 2013, but now it's a full travel service with a search engine for cheap flights.
Going sends out flight deals for international and domestic (U.S.) destinations, helping users save up to 90% on their flights.
They specialize in finding "mistake fares," tickets that have been drastically discounted due to an airline error.
Going Pros
Save hundreds on flights from trusted airlines.
Going.com Premium (aka Scott's Cheap Flights) Premium members save an average of $550 on international flights and $200 on domestic flights.
Access to more cheap flight deals.
Going.com offers "secret" airport discounts that other discount airfare sites miss, like Mistake Fares and limited-time price slashes for coveted first-class seats.
Buy your tickets directly from the airline or travel agency.
Going Cons
You have to depart from a U.S. airport.
Deals only feature departing airports in the 50 U.S. states, Puerto Rico, Guam, and St. Thomas.
The best deals are reserved for paid members.
You can get substantial flight discounts using a Limited (free) member plan, but your deal access is throttled unless you become a paid member with the Premium or Elite program.
Skiplagged
Skiplagged is an airfare search engine that helps travelers find cheap flights. It offers hidden-city ticketing trips, cheaper than you would find on sites like Expedia, KAYAK, and Travelocity.
You can use the Skiplagged app to access exclusive flights and hotel rates not available anywhere else and save hundreds of dollars compared to other travel sites. T
The app also has a feature called Stories that allows users to find travel inspiration and the best trip-planning ideas.
Additionally, Skiplagged displays the original price to reach a destination, so you can get the best deal possible.
Hidden city ticketing is a way to save money on airline tickets. It involves booking a connecting flight with a layover at the desired destination but not taking the last leg of the flight. This means you will get off at the layover instead of continuing to the final destination.
The founder of Skiplagged initially proposed the method, which can be used to find cheaper nonstop tickets. However, there are some risks associated with hidden city ticketing:
Airlines may cancel your return flight if they discover that you did not take the last leg of your journey.
Airlines may also refuse to board you for future flights if they suspect you are using this method.
Some airlines have policies against hidden city ticketing.
Overall, hidden city ticketing can effectively save money on airfare, but it is crucial to understand the risks before attempting it.
Skiplagged Pros
A legitimate technique to lower the cost of some flights is using Skiplagged.
You might reduce the price of a flight by hundreds of dollars by purchasing a hidden-city ticket.
Skiplagged Cons
Airlines may cancel your return flight.
Airlines may refuse to board you for future flights.
Some airlines have policies against hidden city ticketing.
Only carry-on baggage is allowed when using hidden city ticketing as the holdall luggage will be taken to the final destination.
Make sure you have visas for your end destination.
Only one-way flights are available.
No air miles are earned using this ticketing method.
Itineraries may change due to unexpected weather and other situations.
Skiplagged may drive up prices on previously more affordable destinations.
Southwest Airlines
This article is about the best travel sites, but it is necessary to include an airline in the discussion. Southwest's site does not search multiple airlines like its competitors. But they do often have the lowest rates when their locations and destinations fit your plans.
We personally find ourselves booking with Southwest even after using the other sites on this list.
Southwest Airlines is widely known for its low fares and excellent customer service. With their "Low Fare Promise," they guarantee that no other airline can beat their prices.
Since its inception in 1971, Southwest has been a leader in the airline industry, offering competitive fares and an extensive network of routes.
Southwest offers a variety of additional benefits, such as free checked bags and no change fees, to make traveling more affordable and convenient. Southwest is still your best bet if you're looking for the cheapest airline!
Southwest Airlines is one of the few airlines that doesn't aggregate with third-party sites, meaning you will have to book with them directly.
Southwest Airlines Pros
Low fares with a "Low Fare Calendar" and no change or cancellation fees
Generous baggage policy allowing two free checked bags per person with no weight restrictions
Access to exclusive discounts through the Rapid Rewards program
Friends Fry Free with a Companion Pass
In our experience, Southwest planes are cleaner than other airlines.
Southwest employees seem more upbeat than other airlines.
Southwest Airlines Cons
Limited routes and destinations compared to other travel sites
No assigned seating, so passengers may not be able to sit together
Related:
Swoop
Swoop is an ultra-low-cost airline that offers flights to destinations in Canada, the United States, Mexico, and the Caribbean. With Swoop, you can book cheap flights online and save on your next vacation with their Getaways packages.
You can search over 20,000 hotels and save big when you package it with a Swoop flight to any of their destinations. They also offer direct, nonstop flights to popular destinations such as Kelowna-Las Vegas and Hamilton-Las Vegas.
Swoop also provides helpful resources for travelers, such as their Travel Ready Hub, which has up-to-date information on flying.
If you're looking for adventure holidays in Patagonia, Swoop Patagonia offers tours and travel packages tailored to your needs. With Swoop Patagonia's local knowledge and expertise, you can be sure to have a memorable experience in Patagonia.
Overall, Swoop is a great option for those looking for affordable air travel options with lots of helpful resources available for travelers.
Swoop Pros
Low fares – Swoop offers some of the lowest fares for domestic and international flights.
Promo codes – Swoop regularly releases promo codes to help customers save even more money on their flights.
Variety of destinations – Swoop flies to many popular destinations across Canada, the United States, Mexico, and the Caribbean.
Swoop Cons
Limited services – As an ultra-low-cost carrier, Swoop does not offer additional services such as meals or entertainment onboard their flights.
Baggage fees – Customers must pay extra for checked baggage when flying with Swoop.
Cancellation fees – If you need to cancel your flight with Swoop, you will be charged a cancellation fee.
Why Do So Many Travel Sites Seem The Same?
Travel sites seem so similar because the same few companies mostly own them.
Expedia Group owns Expedia.com, Hotels.com, Vrbo (previously HomeAway), Travelocity, Hotwire.com, Orbitz, Ebookers, CheapTickets, CarRentals.com, Expedia Cruises, Wotif, and Trivago.
Booking Holdings owns Booking.com, Priceline.com, Agoda.com, Kayak.com, Cheapflights, Rentalcars.com, Momondo, and OpenTable.
Trip.com Group Limited owns and operates Trip.com, Skyscanner, Qunar, Travix, and Ctrip. Trip.com is a Chinese company.
Find The Cheapest Flights
Skyscanner
Skyscanner is a top-tier travel tool that efficiently scans all other sites for the best deals. Its sleek design and unique flexibility options make trip planning a breeze. With frequent savings of 5% or more, it's a must-try.
Pros:
Independence: Many other travel sites are owned by the same companies, so there is an illusion of choice. Skyscanner is unbiased. It just wants the best deal for you.

Comprehensive Results: Skyscanner pulls data from numerous sites

Transparent Pricing: Skyscanner is known for its transparency.

Unique Features: Skyscanner's 'Everywhere' and 'Cheapest Month' features offer flexibility and spontaneity
Cons:
Price Fluctuations: As with any platform, prices can fluctuate. So when you see a deal, you need to book it quickly.

Third-party Bookings: Many deals on Skyscanner redirect users to third-party sites, which could potentially lead to customer service issues.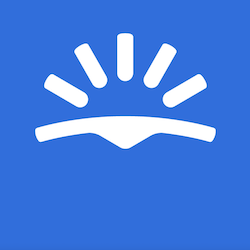 What Is The Best Travel Site And Travel App?
There is no best travel app. To get the best results, you need to use several.
Traveling can be a stressful experience, especially when it comes to finding the best deals on flights, hotels, and rental cars. Using multiple travel sites is important because it allows you to compare prices and find the best deal for your trip.
Additionally, some travel sites offer exclusive discounts or rewards programs that can help you save even more money on your trip.
Using multiple travel sites is essential for finding the best deals on flights, hotels, and rental cars. It takes time to compare prices across different places, but getting the most out of your trip is worth it.
Next Up From ChaChingQueen
Greg is a Chartered Financial Analyst (CFA) with 22+ years experience in Financial Services. He has held numerous FINRA Securities licenses (series 7, 63, 65, and 66), and is an expert on Investment Products and Financial Planning. Greg has 22+ years experience as a real estate investor and degrees in Psychology and Philosophy.
Greg has been quoted/interviewed in Yahoo Money, Yahoo Finance, USA Today, Authority Magazine, Realtor.com, Business Insider, and others.
Greg is an avid runner, and the father to identical twin girls and their awesome brother. His love of budgeting and his kids led him to join The Great Resignation in 2021.
Disclaimer: Any Financial Tips on ChaChingQueen are general and informational. Speak with a professional about your specific situation.