DIY Carpet Deodorizer and Freshener
This post may contain affiliate links. Read the disclosure.
There are a handful of household cleaning products you can make at home, saving you money, and reducing the number of chemicals you bring into your home.
If you have carpet or rugs in your home you likely also own a vacuum, and from time to time deodorize your carpet or rugs.
For $3-$5, you can buy store-bought carpet deodorizer, but you won't find the ingredients listed on most packages.
With baking soda and your favorite essential oil, you can make your own carpet freshener and odor eliminator for a fraction of the cost.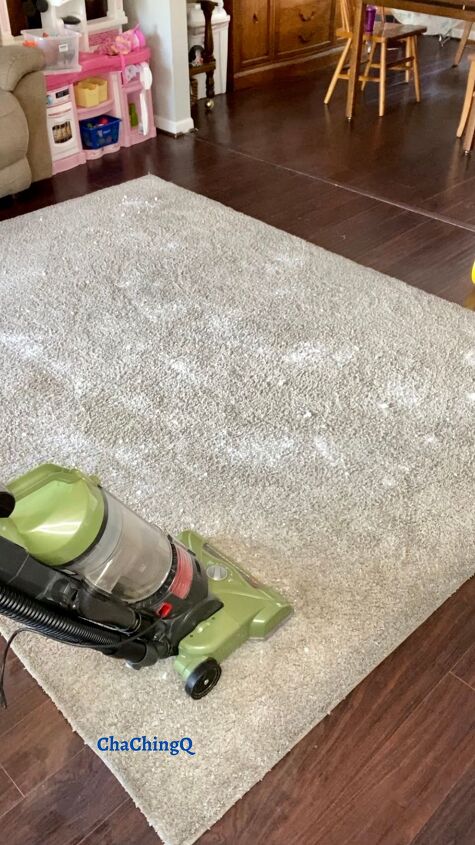 For most of you, vacuuming is likely part of your regular cleaning routine. Some of us do it weekly and others daily.
In high-traffic areas, rugs and carpets collect more than just dirt and dust. They also hold odors and can be a cause of foul smells in your home.
Making your own carpet deodorizer is simple and will leave your entire home smelling of your favorite scents.
There are a few things you can keep on hand that will help your home sparkle.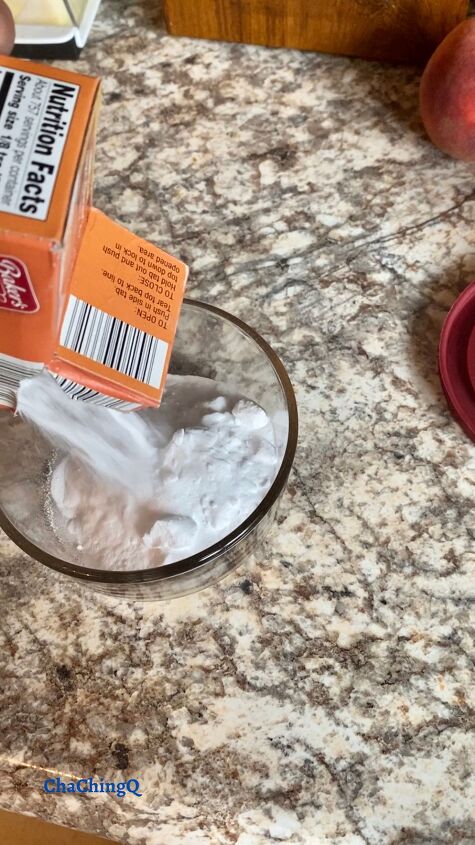 Start by measuring out 1 C of Baking Soda per room.
If the area covered by carpet or rugs is larger than 10×12 you may want to add extra baking soda to ensure full room coverage.
Our Daily All Purpose Cleaner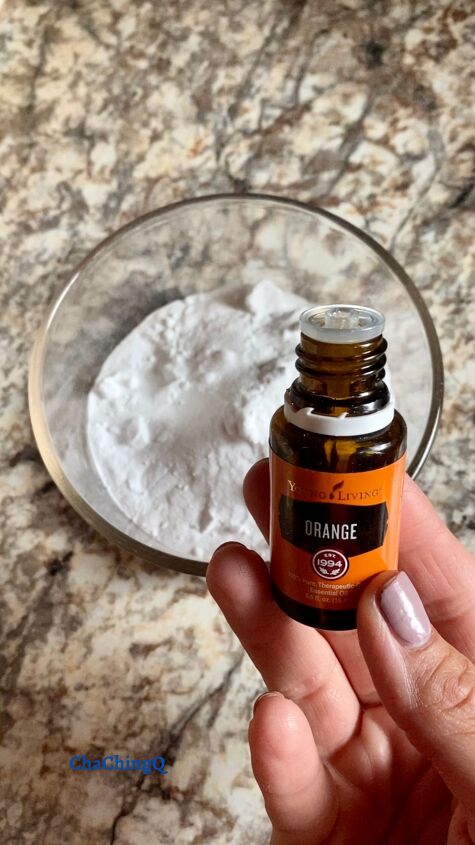 Next, add 10-30 drops of your favorite essential oil.
One of the benefits of making your own carpet deodorizer is that you can decide how strong the scent that fills your home is. You can also choose a scent that is seasonally appropriate.
During the summer months, I love to use essential oils that are fruity and light such as lemon, orange, lemongrass, or grapefruit. During winter months I love to use cinnamon or wood scents. To bring a calming feeling to your home, try lavender.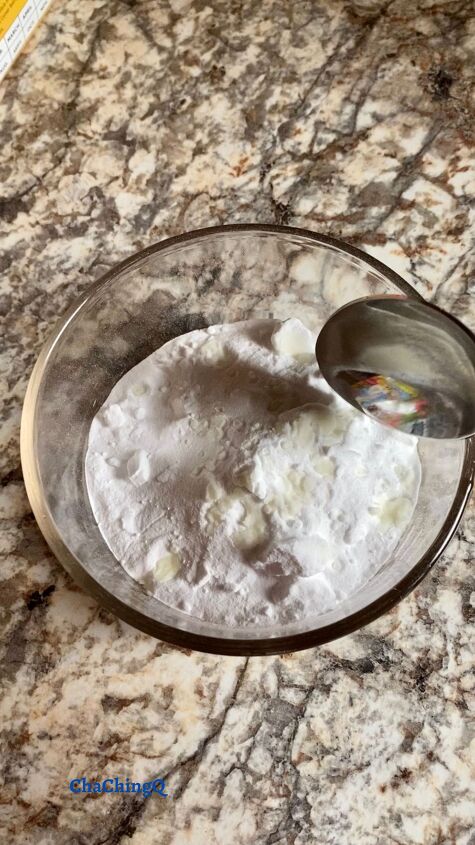 Once you had added the desired amount of essential oil, using a spoon thoroughly mix the ingredients together in a medium size bowl.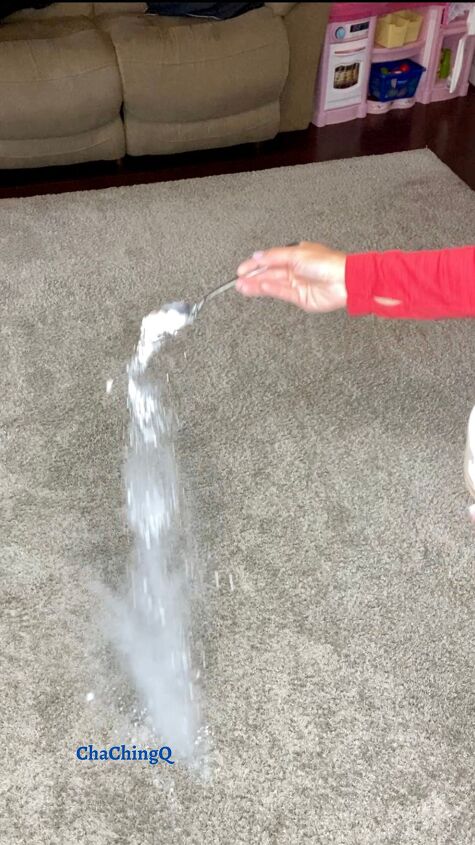 Sprinkle your homemade carpet deodorizer generously over the entire area (before using on the entire floor, test on a small area that is hidden.)
Allow the mixture to soak for 15-30 minutes before you vacuum the room.
You can repeat this weekly to ensure that your carpets and rugs always smell fresh and don't leave any lingering odors.
Next Up From ChaChingQueen
Erin is the mother of identical twin girls and their slightly older brother. She is a domestic engineer, and previously had a career leading customer service teams for a major HVAC company. Cleaning without harsh chemicals, and cooking easy and usually healthy meals are part of Erin's daily life. She volunteers with youth leaders, and genuinely wants to help others win. Erin has a degree in Communications, with a focus on Broadcast Journalism.