Avoid Upset Tummies With These Gluten-Free Halloween Treats
This post may contain affiliate links. Read the disclosure.
Looking for Gluten Free Halloween Candy for family and friends? I've got you covered with this ultimate list so whether you have celiac disease or non-celiac gluten sensitivity this list is for you.
From chocolate to hard candies and everything in between.  
*Always check ingredient labels to be sure because formulations often change.*
What is Gluten?
Celiac disease is a serious illness that affects many people in the United States. Some people have a gluten intolerance which means they experience symptoms like bloating, gas, headaches, fatigue, and brain fog after consuming gluten.
Sometimes these people are less sensitive to gluten and can handle foods made in a factory with gluten or some minor cross-contamination.
Each person is different and it is important to keep a food diary to figure out how you react to certain foods on a gluten free diet or if you have other food allergies.
Gluten is a family of proteins found in wheat, barley, and rye. Gluten itself is not bad for you but for some people it can cause issues.
Gluten acts as the glue that holds food together and helps it maintain its shape. It has a glue-like property that gives bread its chewy texture.
What Does Gluten Do To Your Body
Everyone reacts differently to gluten but for some sensitive individuals, it can cause problems.
According to The Harvard School of Public Health, gluten can cause fatigue, bloating, diarrhea, constipation, weight loss, and malnutrition in certain people who are sensitive to it.
Instacart: Save Time And Money On Groceries
Instacart is a grocery delivery service that saves you time and money. It connects you with personal shoppers who pick up and deliver your groceries, allowing you to skip the store trip and compare prices for the best deals.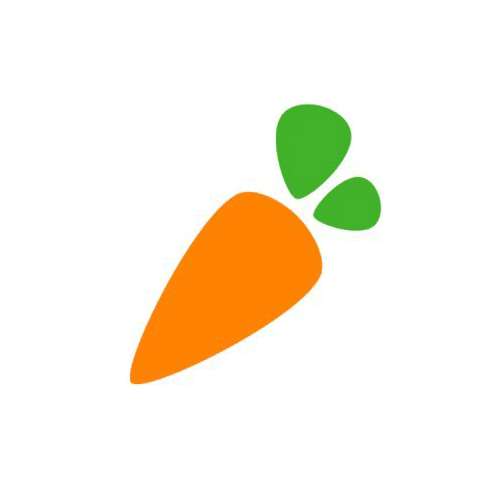 It is estimated that 1 in 133 people have celiac disease in the United States but 83% have been misdiagnosed with someone else.
So it can be scary to think about trick or treating on Halloween and getting a bag full of candy that you are not sure you can eat.
Terrified Of Too Many Sweets? Try These Non-candy Halloween Treats!
Well, I've got the ultimate list of gluten-free Halloween candy for you and I hope it makes it much easier to get a straight answer so you aren't up late googling on Halloween night.
Tips for Picking Gluten-Free Halloween Candy
Always read the labels carefully. If you are not sure about an ingredient do not eat them. Candy ingredients can be confusing because they contain a lot of additives and words we don't recognize. Look for these words to see if the candy contains gluten ingredients like wheat, malt, barley, rye, triticale, or oats.
Formulations and ingredients change often so it's always best to double-check with the manufacturer's website to be sure.
You can't always rely on the allergen statement disclosures that appear at the end of the ingredient list. You must check the ingredient labels to be sure.
You can always donate the gluten-containing candy to a local food bank.
Gluten-Free Halloween Candy List
Black Forest
All gummy bears and fruit snacks are gluten-free.
Brach's
Brach's Candy Corn (listed ingredients are gluten free but be wary of cross-contamination)
Enjoy Life
All Enjoy Life products are gluten-free most are also tree nut and dairy free. Their website says they are free of the top eight allergens.
Ferrara
Now and Later Originals
Now and Later Morphs
Now and Later Shell Shocked
Mars
M & M's (NOT pretzel or crispy flavor)
Snicker's Bar
3 Muskateers Bar
Starburst Original Chewy Candy
Lifesavers Hard Candy
Skittles Original, Sour Candy, and Darkside
Nestle
Butterfinger Bar (NOT Butterfinger Crisp)
Goobers Chocolate Covered Peanuts
Oh Henry Candy Bar
Raisinets Milk Chocolate
Baby Ruth
Bit O Honey
Sno Caps
Laffy Taffy Chews (all flavors)
Laffy Taffy Ropes (banana, cherry, and strawberry)
Wonka Fun Dip
SweeTarts
Wonka Pixy Stix
Nerds (but are made in a facility with wheat products)
Hershey's
Almond Joy Bar
Brookeside Dark Chocolate Acai and Blueberry Candy
Brookeside Dark Chocolate Goji and Raspberry Candy
Brookeside Whole Almonds and Milk Chocolate Candy
Heath Milk Chocolate English Toffee Candy Bars (full and snack size)
Hershey's Chocolate Bar (milk chocolate, milk chocolate with almonds,
Hershey's Kisses (milk chocolate, candy cane, cherry cordial, caramel, mint truffle, special dark,
Hershey's Nuggets
Milk Duds
Mounds Dark Chocolate and Coconut Bars
Payday
Reese's Peanut Butter Cup
Reese's Miniature Peanut Butter Cup (white cream, marshmallow top,
Reese's Pieces
Rolos, Rolo's Dark
Skor
York Peppermint Pattie
Hershey's Hugs
Jelly Belly
All Jelly Bean flavors
Jelly Belly Candy Corn
Jolly Ranchers
(The ingredient list is gluten-free but they are not listed as gluten-free on their website so watch for cross-contamination.)
Jolly Rancher Hard Candy
Jolly Rancher Gummies
Jolly Rancher Fruity Sours
Just Born
Mike & Ike
Hot Tamales
Peeps
Goldenberg's Peanut Chews
Kinder
All Kinder Bars except Kinder Bueno Bars
Kraft
All Sour Patch Kids (all flavors)
Swedish Fish
Caramels
Sixlets (all flavors)
Smarties (all flavors)
Spangler
Dum-dum pops
Necco Wafers
Safe-T-Pops
Surf Sweets
All Surf Sweets products are gluten-free.
Toblerone
Tootsie Roll
Dots Gumdrops
Razzles
Tootsie Roll (all flavors)
Dubble Bubble Gum Balls
Dubble Bubble Twist Gum
Junior Mints
Sugar Daddy
Tootsie Pops
Charm Pops
Is Candy Corn Gluten Free?
Sometimes. Many brands of candy corn are gluten-free but some are not so you really have to check the labels. These brands are gluten-free as of 2022. I've linked the ingredient lists.
Jelly Belly Candy Corn
Brach's Candy Corn
These Halloween candies CONTAIN GLUTEN so beware:
Hershey's Cookies and Cream
Kinder Bueno
Nestle Coffee Crisp
Nestle Kit Kat
Nestle Crunch
Mars Bar
Twix
Twizzlers
Wether's Original Chewy Caramels and Soft Caramel Candy
Milky Way
More Gluten-Free Resources and Guides
Erin is the mother of identical twin girls and their slightly older brother. She is a domestic engineer, and previously had a career leading customer service teams for a major HVAC company. Cleaning without harsh chemicals, and cooking easy and usually healthy meals are part of Erin's daily life. She volunteers with youth leaders, and genuinely wants to help others win. Erin has a degree in Communications, with a focus on Broadcast Journalism.