NewAir Nugget Ice Maker 2.0 Premium (NIM030SS00) Product Review
This post may contain affiliate links. Read the disclosure.
This is a sponsored post on behalf of New Air. All thoughts and opinions are ours.
Overview NewAir 2.0 Premium Nugget Ice Maker
The good ice. This is a thing. If you have a social media account or any friends you've likely heard someone talk about "the good ice." The NewAir 2.0 Premium Nugget Ice Maker can make up to 30 lbs of "the good ice" every day.
What makes nugget ice so good? Many people prefer nugget ice to cubed ice of any size due to the texture and how easy it is to chew.
You can enjoy "the good ice" at home daily with the NewAir 2.0 Premium Nugget Ice Maker. No more driving to Sonic or Chick-Fil-A to get the perfect ice in your drink.
The output of NewAir 2.0 Premium Nugget Ice Maker
NewAir 2.0 Premium Nugget Ice Maker can make up to 30 lbs of ice each day, easily enough ice for an entire week.
Nuggets will be ready as soon as 20 minutes after adding water. We tested this and it was right on at twenty minutes. Our five year old son actually watched through the window on the door.
Benefits and Drawbacks NewAir 2.0 Premium Nugget Ice Maker
The Benefits
By far the best thing about the NewAir 2.0 Premium Nugget Ice Maker is how quickly it makes "the good ice." Within 20 minutes of adding water, ice nuggets are ready to chill your favorite beverage.
Another of my favorite features is how the machine continuously makes ice if you forget to remove already-made nuggets. The machine isn't a freezer. As ice melts, the water returns to the reservoir and the process begins again making new ice nuggets.
Speaking of made ice, once your ice nuggets are made and ready for use, they don't clump together waiting to be removed from the machine. You can easily scoop ice into a freezer storage container for later use.
The drawbacks
The first and most noticeable drawback of the NewAir 2.0 Premium Nugget Ice Maker is the size. The machine is nearly a foot and a half deep which is also the average cabinet depth. While the machine is fairly large, it does make enough ice to last several days in just a few hours. Once your ice is made you can store the machine in your cabinets.
Save Money On Hotels, Flights, And Rental Cars With Hotwire
Score up to 60% off on hotels and grab rental cars from just $8.99/day with Hotwire's 'Hot Rate' deals. Cheap Flights too. Start saving big on travel today!
Pros:
Affordable Deals

Price Match Guarantee

Travel Packages: Comprehensive packages combining flights, hotels, and car rentals are available.
Cons:
No Cancellation or Refunds

The specifics of 'Hot Rate' deals aren't revealed until after purchase.

No Rewards Program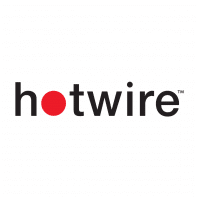 The only other noticeable drawback for this Nugget ice maker is the noise while it's running. The hum is noticeable, but not inconvenient.
The end results of the size and the sound are well worth owning the NewAir 2.0.
Where to buy
The NewAir 2.0 Premium Nugget Ice Maker is available at most big box stores like Best Buy, Home Depot, Tractor Supply, etc. You can also buy directly from New Air or from Amazon.
Specifications Per New Air
Model: NIM030SS00
Product Type: 30 Pound Portable Nugget Ice Maker
Product Dimensions: 17.64″D x 9.69″W x 16.93″H
Product Weight: 34.2 lbs.

V

oltage:

120 volts

F

requency:

60 Hz

Capacity:

30 pounds

of ice daily
Refrigerant: R-600a
Ice Shape: Nugget

E

nergy Star Rated:

No

F

ull Ice Basket Indicator:

Yes

Add Water Indicator: Yes
Timer: No
Self-Cleaning Function: Yes

A

utomatic Overflow Protection:

No

Re

movable Ice Bin: Y

es

Reversible Door: No
Who should consider buying an ice maker
Families that camp often
Portable ice makers are amazing for RVing. Our good friend Michael is an RV enthusiast. He explained, "I would estimate that 90% or more of RV and camper fridges do not have ice makers. To get ice you either buy a large bag at the camp store or use ice cube trays in the freezer.
During the summer months, our ice cube trays can't keep up with all the kids so having a countertop ice maker is a great addition to our RV."
Vending needs
According to Lyndsay of Metro Vending STL, "Portable ice makers are great for offices or workspaces that have between 20-50 employees, They fit the niche space of being between a fridge Icemaker and a commercial ice maker which costs thousands of dollars."
Households that don't have a built-in Ice machine
Even in this day and age, not all refrigerators come with automatic ice makers. If you have a basic model fridge and have a family that consumes a lot of ice, this is the machine for you. You don't have to remember to refill the ice trays and wait hours before the ice is ready to cool your beverages.
Nugget ice is also perfect for families with little kids. Anytime your kids have a bump or bruise, Nugget Ice from the NewAir 2.0 is perfect to heal any pain your child might be dealing with.
College Students
You have kids headed to college, especially kids who love "the good ice" NewAir 2.0 Premium Nugget Ice Maker is ideal to send them off to their dorm or off-campus house. If your student has access to water in their room, they can make ice.
Having ice water, or ice to pour a soda over while studying can be at your student's fingertips with this ice machine in their room.
Bottomline
The NewAir 2.0 Premium Nugget Ice Maker is great for people who need extra ice. It also creates really tasty ice. It does have a hum to it, but it becomes white noise after a while. If you need extra ice, and extra tasty ice, then this is a great option. We are actually using ours more than we use the ice maker built into our fridge.
Next up from the ChaChingQueen Network
Greg is a Chartered Financial Analyst (CFA) with 22+ years experience in Financial Services. He has held numerous FINRA Securities licenses (series 7, 63, 65, and 66), and is an expert on Investment Products and Financial Planning. Greg has 22+ years experience as a real estate investor and degrees in Psychology and Philosophy.
Greg has been quoted/interviewed in Yahoo Money, Yahoo Finance, USA Today, Authority Magazine, Realtor.com, Business Insider, and others.
Greg is an avid runner, and the father to identical twin girls and their awesome brother. His love of budgeting and his kids led him to join The Great Resignation in 2021.
Disclaimer: Any Financial Tips on ChaChingQueen are general and informational. Speak with a professional about your specific situation.