Excellence Punta Cana Dominican Republic Review
This post may contain affiliate links. Read the disclosure.
This is a refreshed travel review from a few years ago.
I think you will agree with me when I tell you parents sometimes need a vacation away from the kids. As much as we love to travel with our kids, it's good to get away as a couple too.
A few years ago, we made the mistake of choosing a getaway to a family-friendly resort.
When our son was a little over a year old we went on a little getaway to a nearby resort. As much as it was great to get some couple's time, families with little kids filled the resort. It was not as relaxing as we had hoped.
Now we know to look for adult only vacations. Around the United States and internationally, there are several of these adult-only vacation spots.
For our 10 year anniversary, we did some research for all-inclusive adult-only vacations. After some searching and reading Excellence Punta Cana reviews, we decided to to give it a try.
We really liked what we read about Excellence Punta Cana all-inclusive, adult-only resort.
Below, you can read my Excellence Punta Review and see lots of pictures and videos from our trip.
All-Inclusive Adults Only Excellence Punta Cana Dominican Republic Review
My husband and I just got back from Punta Cana, Dominican Republic. To celebrate our 10th wedding anniversary we were looking for a relaxing resort with some activities.
We didn't want anything to partyish, but at the same time, we didn't want to be on a remote island. We researched and asked friends for recommendations.
Special Deal For ChaChingQueen Readers
Pogo Pass
You can get 50% off of a Pogo Pass by using promo code CHACHING at checkout, making it just $49.99 ($39.99 for Kansas City). This discounted entertainment pass is a great way to enjoy entertainment for FREE all year long!
Excellence Punta Cana, part of the Excellence Group Resorts, came up in our searches. It looked like the perfect place for us. This adult-only, all-inclusive beach resort seemed to be the romantic getaway we were looking for.
It is on the beach, activities, pools, and eight different international restaurants. Here is my Excellence Punta Cana Dominican Republic Review of our 10th-anniversary vacation.
Arriving in Punta Cana and getting to the Excellence Resort
Flights to the Dominican Republic can be expensive. Because of this, we used our American Airlines miles and flew for free.
If you want to save some money, then I recommend checking some of the travel sites like Hotwire for the lowest airfares to Punta Cana.
There is no jet bridge at the Punta Cana airport. Be prepared to walk a lot. When you get off the plane a shuttle takes you to the customs area of the airport.
Holy controlled chaos at the Punta Cana airport. Btw we stayed in Bayahibe, which is an hour away. Highly recommend as it is calmer and on the gorg Caribbean coast side pic.twitter.com/kXIuTTFWfi

— Jessalyn (@JessalynB1987) April 19, 2018
First, you stand in line to pay the $10 per person entrance fee and then you wait in another line for customs.
In total, we waited for about 1.5 hours. It wasn't too bad. They had a mariachi-like band there for entertainment.
After you get through customs you pick up your checked luggage and wait in line again to go through the scanner. When security saw our American passports, they ushered us aside and didn't make us go through the scanner.
Get ready for the taxi drivers to swarm you. We already had a ride set up through the hotel and our driver was there holding up a sign with our name. It was pretty easy to find him.
It's about an hour drive to get to the hotel. We were the only passengers in the taxi. The round-trip cost for the taxi service through the hotel was $140.
Welcome to the Excellence Punta Cana…all inclusive, adults-only resort in the Dominican Republic
After telling the guard who we were, our driver dropped us off at the front of the hotel lobby. We were greeted with champagne and a cold washcloth. Check-in was fast and we were escorted to our room by the baggage handler.
Excellence Punta Cana Dominican Republic Review of the Rooms
We booked the Junior Suite Garden or Mountain View room. When we booked online through the Excellence Punta Cana website the cost for 5 nights was $1,630, but you may want to compare that with discount travel websites such as Hotwire.
Save Money On Hotels, Flights, And Rental Cars With Hotwire
Score up to 60% off on hotels and grab rental cars from just $8.99/day with Hotwire's 'Hot Rate' deals. Cheap Flights too. Start saving big on travel today!
Pros:
Affordable Deals

Price Match Guarantee

Travel Packages: Comprehensive packages combining flights, hotels, and car rentals are available.
Cons:
No Cancellation or Refunds

The specifics of 'Hot Rate' deals aren't revealed until after purchase.

No Rewards Program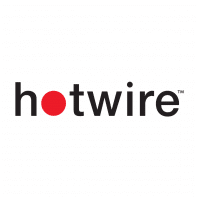 Our room was nice and spacious with a small balcony. In the room, there was a huge jacuzzi tub, separate toilet/shower room, and a double faucet sink.
The room had a safe, flat screen tv, and fully-included minibar and snacks.
I felt we had plenty of space to lay out all of our stuff. The bed was a little hard, but you could ask for a mattress topper if you needed it.
The water pressure was good and the water got hot quickly. Be prepared for the open view from the bedroom into the toilet/shower room.
A glass shower wall separates this room from the bedroom. So, someone sitting on the bed could see the other person showering or going to the bathroom.
Generously sized toiletries were provided and we had plenty of clean towels.
The rooms were cleaned daily an there was a turndown service at night. I felt they did a good job cleaning the room each day. We aren't super messy, but one night we ate Oreos in the bath (we were on vacation!).
A few small crumbs were left behind and I noticed they did clean these up the next day.
My only complaint about our room was the loud birds outside at night.
Excellence Punta Cana Food Reviews: All Inclusive Food and Drinks at the Excellence Punta Cana
Besides the time I went on a cruise, this was my first time experiencing an all-inclusive vacation. Let me tell you, I'm hooked. That's the way to vacation.
The Excellence Punta Cana has eight different restaurants (no reservations needed), 10 bars, 24-hour room service, and minibar with food and drinks included as part of your stay.
The food was really good. The portions were small, but you could order as much as you wanted.
Our favorite Excellence Punta Cana restaurant was Spice (Asian-style). My husband loved the Pad Thai so much he got seconds one night. For dessert, I highly recommend the Baked Alaska at Oregano.
If you like Pad Thai, check out our: Pad Thai Recipe
The last night we were there, we planned on getting that for dessert, but by the time we got there (around 9:30 pm) all the Baked Alaska was gone.
My only complaint about the food at Excellence Punta Cana was that sometimes things were not available. Be prepared to be flexible.
One morning I wanted waffles, but the waffle machine was broken. Another time I wanted to try out some kind plantain dish, but they told me they didn't have it, even though it was on the menu.
Most of the Excellence Punta Cana restaurants have a dress code. You cannot eat there if you are wearing swim attire.
If you want to eat something, but don't want to change, then I suggest grabbing a bite at Las Olas, ordering room service, or wait until the pizza guy comes around.
Mid-afternoon or so each day someone comes around with different personal sized pizza boxes handing them out to people on the beach or by the pool.
Excellence Punta Cana Swimming Pool
If you would prefer a more low-key day, then the other side of the main pool or second pool is probably where you would want to hang out. We did a little of both.
The first couple of days we just wanted peace and quiet. We sat by the beach or the quiet pool.
The hotel did not allow reservations for the chairs or beds on the beach/pool areas.
If you want a prime spot in the shade then you will want to claim that early in the day. We had no problems finding empty seats.
One day we waited until after noon to head over to the pool. All the shaded spots were taken, but we did get seats together in front of the pool in the sun.
After a little while, we were able to grab empty chairs in the shade.
Activities at Excellence Resort Punta Cana Adult Only Resort
Every night during the turndown service an employee left a schedule for the next day on the bed.
The front and back paper include information about daytime activities, evening entertainment, restaurants and bars, tours and excursions, spa services, specials, the weather, and any other important news for that day.
In addition to a gym and jogging trail, there is also a sports area facility that includes tennis, basketball, darts, books, bikes, pool tables, ping pong tables, foosball tables, squash, mini golf, and more.
Daytime activities range from bike tours, main pool games, yoga, bingo, dance lessons, and other fun things. Many of the activities take place at or near the main pool
Each night there is a show at 9:30 pm in the main theater. The shows we saw were fun, though a little cheesy. Don't expect New York or Vegas like shows.
We really enjoyed listening and dancing to the Excellence Band. Almost every night they play from 8:30 – 9:30 and then after the show until about 11 pm. This is in the Santo Domingo Plaza.
They have lots of tables and chairs set up and a convenient bar (Cafe-Kafe) to0.
The activities staff were great. They were very friendly and encouraged participation, without being pushy. Marlon and Casandra are the best!
Marlon taught me Bachata and I danced a few times with Casandra and we talked about our kids.
We did not take advantage of the spa services or the free 30 minute horseback ride.
There are a few boutique-like shops on the resort, but if you want to spend less, then head over the tents right outside of the resort on the beach.
If you are on the beach facing the ocean go left right past the resort and then you'll see lots of huts with stores named Walmart, Kmart, Kohls, Home Depot, … they all pretty much sell the same things.
If you go, then be ready for the store owners to swarm you
I told my husband it seemed like the scene in Finding Nemo when all the birds start yelling "Mine, Mine, Mine" when they see the fish. Keep in mind, the stores will take American dollars.
Here are some more of our Excellence Punta Cana photos:
Dominican Republic Resort Excellence Punta Cana Review – An All-Inclusive Resort for Adults Only

Excellence Punta Cana Internet And WiFi
Excellence Resorts Punta Cana ensures that its guests are well-connected even while enjoying a break in the sun-soaked paradise.
The resort offers a resort-wide WiFi service, making it convenient to stay connected with their world. Whether you are lounging by the pool, enjoying a meal at one of the restaurants, or relaxing in the comfort of your room, you can usually count on having internet access.
The WiFi reception at Excellence Resorts Punta Cana is reported to be one of the better ones among resorts and hotels.
There could be occasional slow speeds and unreliability, particularly during peak times when the majority of guests are online. It's also worth noting that some sections of the beach may have spotty WiFi coverage.
Despite these minor inconveniences, the fact that WiFi is available in all rooms and across the resort is certainly a plus.
Some suites even include free WiFi as part of their package, along with other luxuries like romantic jetted tubs and free minibars.
While the WiFi at Excellence Resorts Punta Cana may not be perfect, it is certainly adequate for most needs.
Excellence Punta Cana Review Overview
Overall, I would highly recommend this Dominican Republic resort. It met our requirements with the adult only, all-inclusive food and drinks, and many activities to choose from.
If you are looking for a romantic getaway at a relaxing beach resort with some entertainment and activities, then you should definitely check out the Excellence Punta Cana Resort in the Dominican Republic.
After reading this in-depth review of Excellence Punta Cana and you still have questions, then please feel free to leave any comments or questions.
Next Up From ChaChingQueen
Rachel is an Austin blogger, educator, mom, wife, young breast cancer survivor writing about health, saving money, and living a happy life in Austin, Texas.
Rachel has written for HuffPost and Hometalk and has been featured on KXAN, Studio 512, Fox 7 Austin, and CBS Austin.