13 Quick, Easy Halloween Treats Recipes
This post may contain affiliate links. Read the disclosure.
Oh no! Halloween is almost here. Avoid the tricks with these last-minute 13 Quick, Easy Halloween Treats Recipes. These are fun, fast, and require just a few ingredients, most of which you may already have in the house.
13 Quick, Easy Halloween Treats Recipes
If you are looking for more Halloween recipes, crafts, and more check out the Pinterest Halloween Board here.
S'mores Eyeballs – Easy Halloween Treat
These s'mores-like Halloween eyeballs are made out of just Nilla Wafers, marshmallows, and chocolate chips.
Get the S'mores Eyeballs – Easy Halloween Treat recipe here.
Pumpkin Patch Dirt Cup Halloween recipe
Permission to get dirty…
Get the Pumpkin Patch Dirt Cup recipe here.
Caramel Apple Taquitos
Simply heat the tortillas, fill them with caramel and apple pie filling, roll them, and top them with sugar and spices.
Get the Caramel Apple Taquito Recipe here.
Spider Cakes Easy Halloween Treat Recipe
These spider cakes look almost too good to eat.
Chocolate Dipped Candy Corn Treats
These chocolate-dipped candy corn treats are easy enough to make with the kids.
Instacart: Save Time And Money On Groceries
Instacart is a grocery delivery service that saves you time and money. It connects you with personal shoppers who pick up and deliver your groceries, allowing you to skip the store trip and compare prices for the best deals.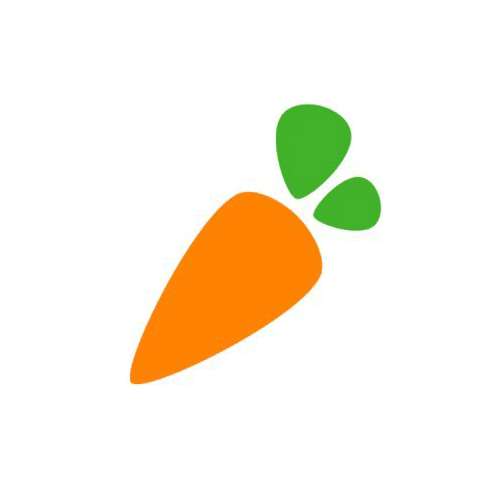 Get the Chocolate Dipped Candy Corn recipe here.
Candy Corn Jell-O cups
With just 2 boxes of Jell-O and some whipped cream, you have a colorful treat for Halloween parties or after school.
Get the Candy Corn Jello Cups recipe here.
Witch Brooms
Pretzels and Reeses Peanut Butter cups… need I say more?
Get the Witch Brooms recipe here.
Silly Apple Bites Moster Faces Halloween Treat
These are allergen-free Halloween treats! NO NUTS and Gluten Free. Just fruit and sunflower products.
Get the Silly Apple Bites recipe here.
Check out more allergy-sensitive and gluten free recipes.
Cute Chocolate-Apple Halloween Owl
Just gather up some sliced apples, melted chocolate, Oreos, and candies to make this fun Halloween treat.
Get the Chocolate Apple Halloween Owl recipe here.
Halloween Candy Bark
All of your favorite candies in chocolate? Heaven on earth!
Get the Halloween Candy Bark recipe here.
Nutter Butter Ghosts
This is a super easy Halloween treats recipe the kids can help make.
Get the Nutter Butter Ghosts recipe here.
Grapefruit Jack-O-Lanterns with Fruit Salad
Need a break from sugary treats? Check out these healthy Halloween treats.
Get the Grapefruit Jack-O-Lanters with Fruit Salad recipe here.
Halloween Witch Hat Cookies
These no-bake Halloween cookies are great for class parties and they only take about 15 minutes to make.
Get the Halloween Witch Hat Cookies here.
Happy Halloween
These last-minute quick, easy Halloween treats recipes are fun, fast, and require just a few ingredients.
If you'd prefer to avoid sweets this season, be sure to read Terrified Of Too Many Sweets? Try These Non-candy Halloween Treats!
Next Up From ChaChingQueen
Erin is the mother of identical twin girls and their slightly older brother. She is a domestic engineer, and previously had a career leading customer service teams for a major HVAC company. Cleaning without harsh chemicals, and cooking easy and usually healthy meals are part of Erin's daily life. She volunteers with youth leaders, and genuinely wants to help others win. Erin has a degree in Communications, with a focus on Broadcast Journalism.