Halloween Smores Eyeballs – Easy Halloween Recipe
This post may contain affiliate links. Read the disclosure.
Our annual Halloween block party is approaching and I was trying to think of an easy potluck Halloween treat.
I came up with an idea for Halloween Smores that I decided to try today. It has been rainy all day, and something about the rain makes us want to bake.
Well, I wouldn't really call this baking… or maybe I'd call it a baking shortcut.
Who loves s'mores? Just about everyone, right? These Smores Halloween eyeballs are made out of just Nilla Wafers, marshmallows, and chocolate chips.
I started with a very small batch because I wasn't sure how they would turn out.  Between my husband, boys, and I, they were gone in an instant.
Then, I made another batch, since the first was so successful.   I placed them on a plate, took a few pictures, then put the plate on the counter.  
I invited the kids to come downstairs and have a few s'mores eyeballs. Before I could finish the invitation, the s'mores were gone!
After reading this recipe, be sure to check out 13 Quick, Easy Halloween Treats Recipes.
Halloween Smores Eyeballs – Easy Halloween Treat
Don't Miss These Ideas
Ingredients To Make Halloween Smores
Directions for Smores Eyeballs
Preheat the oven to 300 degrees.
Then, line a baking sheet with foil or parchment paper.
Lay out the Nilla Wafters (however many you want) with about a half-inch or so between them. I prefer to place the wafers with the curved side up so they look more like rounded eyes.
Next, on top of each wafer place a small marshmallow.
Bake for about 5 minutes.
Then, remove the baking sheet from the oven and carefully press one chocolate chip on each marshmallow wafer. Press down to slightly smoosh the marshmallow and get the chocolate chip to stick.
Return to the oven for about 1 minute.
Next, let cool until the marshmallows and chocolate chips have hardened. This takes only a few minutes.
Finally, eat if you dare!
For More Great Ideas, be sure to subscribe to our newsletter!

S'more Eyeball Halloween Treat
Fun and Easy Halloween Treat
Equipment
1 Cookie Sheet

1 Parchment Paper or Aluminum Foil

1 Cooling Rack
Ingredients
Mini Vanilla Wafers or Round Graham Cracker Cookies

Mini Marshmallows

Chocolate Chips

Milk Chocolate Melt best
Instructions
Line baking sheet with parchment paper or aluminum foil

Arrange mini Vanilla Wafer on baking sheet- about 1/2 inch apart. Curve side up will result in the best looking "eyeballs"

Top each wafer with a mini marshmallow

Carefully remove baking sheet from oven and press 1 chocolate chip into each marshmallow wafer. Press down slightly to smoosh the marshmallow and get the chocolate chip to stick.

Return to the oven for another minute

Remove baking sheet and let the cookies cool until the marshmallows and chocolate chips have harden. This will only take a few minutes.
Other suggestions: If you truly want the s'mores taste you can use graham crackers. Either cut out your own circles or find some graham crackers already cut in circles.
Instacart: Save Time And Money On Groceries
Instacart is a grocery delivery service that saves you time and money. It connects you with personal shoppers who pick up and deliver your groceries, allowing you to skip the store trip and compare prices for the best deals.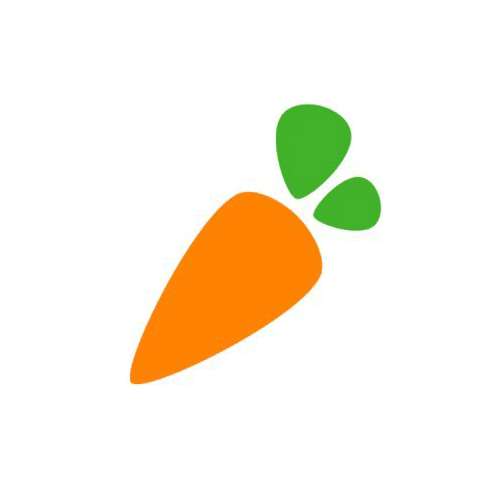 Next Up From ChaChingQueen
Erin is the mother of identical twin girls and their slightly older brother. She is a domestic engineer, and previously had a career leading customer service teams for a major HVAC company. Cleaning without harsh chemicals, and cooking easy and usually healthy meals are part of Erin's daily life. She volunteers with youth leaders, and genuinely wants to help others win. Erin has a degree in Communications, with a focus on Broadcast Journalism.