Stop! Don't Throw Onions Away! 21 Ideas If You Have Too Many Onions
This post may contain affiliate links. Read the disclosure.
Sometimes I find myself with too many onions. I'll buy a bag of onions for one recipe, but then I am left with more onions than I know what to do with. What can I do with extra onions?
Before we dive in, let me tell you a little something about myself. My dad worked in the produce section of a grocery store his entire life, and it instilled in me an appreciation for produce and a disdain for waste.
To this day, I hate seeing food go to waste. It's not just about money; it's about respecting the effort and resources that went into growing that food.
So, let's talk onions. Here are 21 creative and practical ideas on how to utilize those extra onions. Hopefully, they inspire you to see these humble bulbs in a new light!
French Onion Soup
A classic French dish that's hearty and comforting. All you need besides onions are beef broth, thyme, bay leaves, and toasted bread with melted cheese on top.
Caramelized Onions
Slowly cook your onions until they become sweet. Use them as a topping for burgers, pizzas, or salads. See our recipe: How To Caramelize An Onion Recipe: The Art Of Caramelizing Onions

Pickled Onions
Combine vinegar, sugar, and salt in a jar, add thinly sliced onions, and let sit for a few hours. These make a tangy addition to sandwiches or tacos.
Onion Rings
Slice your onions into rings, dip in batter, and deep fry until golden. Perfect as a snack or side dish.

Grilled Onions
Slice onions, brush with olive oil, and grill until charred. They're a great accompaniment to grilled meats.
Onion Jam
Cook down onions with sugar and vinegar until they turn into a sweet, sticky jam. Fantastic spread on crackers or toast.

Instacart: Save Time And Money On Groceries
Instacart is a grocery delivery service that saves you time and money. It connects you with personal shoppers who pick up and deliver your groceries, allowing you to skip the store trip and compare prices for the best deals.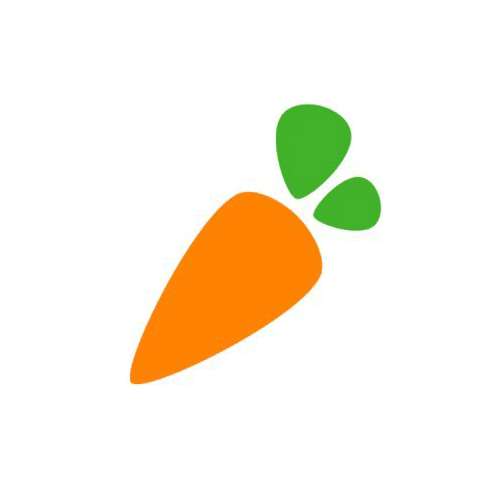 Onion Bread
Add finely chopped onions to your favorite bread recipe for an extra flavor boost.
Related:
Onion Quiche
Mix onions with eggs, cream, and cheese, then bake in a pastry shell. Ideal for breakfast or brunch.
Onion Chutney
Simmer onions with sugar, vinegar, and spices until thickened. It pairs well with cheese or cold meats.
Onion Powder
If you have too many onions, turn them into onion powder! Dry out your onions, grind them into a powder, and use it as a seasoning.
Onion Relish
Similar to chutney but with a chunkier texture. Onion relish is wonderful on hot dogs or sausages.
Stuffed Onions
Hollow out onions, stuff with a filling of your choice, and bake.
Onion Bhaji
This Indian snack involves mixing sliced onions with a spicy batter and frying until crispy.
Onion Omelette
Simply add diced onions to your omelette for a tasty breakfast.
Baked Onions
Bake whole onions in the oven until soft and sweet. Serve as a side dish.
Onion Skewers
Thread onion chunks onto skewers and grill. They're a great addition to any barbecue.
Onion Dip
Blend cooked onions with sour cream and seasonings for a delicious dip. We have a great french onion dip: French Onion Dip Recipe – A Tasty Use Of Extra Onions
Onion Salad
Slice onions thinly, then toss with other vegetables and a vinaigrette.
Onion Frittata
Like an omelette but thicker and baked in the oven.
Onion Curry
Onions are the star in this flavorful Indian dish. Onion curry is a flavorful and aromatic dish that is both simple to make and incredibly satisfying to eat.
This culinary delight is the perfect blend of spices, herbs, and beautifully caramelized onions, all cooked together to create a rich and hearty curry.
Not only is it delicious, but making onion curry is also an excellent way to utilize a surplus of onions you might have on hand.
Onion Sauce
If you have too many onions, just make onion sauce. Blend cooked onions until smooth, then add cream and seasonings. This sauce is perfect over pasta or meat.
How To Make Delicious Onion Soup
Ingredients:
4 to 6 large red, yellow, or vidalia onions
4 tablespoons of extra virgin olive oil
2 to 4 tablespoons of unsalted butter
1 teaspoon of sugar
Kosher salt to taste
Beef broth or beef stock (amount may vary based on the desired soup consistency)
Optional: wine, brandy, cheese, and bread for serving
Instructions:
Thinly slice the onions.
In a large pot, heat the olive oil and butter over medium heat.
Add the sliced onions to the pot. Sprinkle with sugar and a pinch of kosher salt.
Cook the onions, stirring regularly, until they are caramelized. This can take up to 30 minutes.
Once the onions are caramelized, add the beef broth or stock. The amount will depend on how brothy you want your soup to be.
Let the soup simmer for about 30 minutes to an hour, allowing the flavors to meld together.
Optional: If desired, serve the soup with a slice of crusty bread topped with melted cheese.
There are many variations of this dish, especially the French version which often includes wine and brandy, and is served gratinéed with cheese and bread.
A Surplus of Onions: How Long Do Onions Last?
When it comes to onions, the first thing you need to know is how long they can last. The shelf life of onions depends on a few factors such as their variety, storage method, and temperature.
Generally, whole onions can last up to two months when stored in a cool, dry, and dark place. However, once chopped, onions should be consumed within a week if refrigerated.
Storing Onions: How To Make Onions Last Longer
My dad was a produce man all his life. He has told us so many times that we should store food the same way a grocery store does. No one wants to throw away food less than a grocery store.
The key to making your onions last longer is proper storage. For whole onions, store them in a cool, dry, well-ventilated area away from other produce.
A pantry or basement is often a good choice. As for chopped onions, they should be stored in an airtight container in the refrigerator to keep them fresh.
Is My Onion Still Good?: Identifying Spoilage
Sometimes, it's hard to tell whether an onion has gone bad just by looking at it. Signs of spoilage include mold, a soft or squishy texture, a strong off-putting odor, or discoloration.
If your onion exhibits any of these signs, it's best to discard it.
Don't Throw Away Onions
So there you have it, 21 ways to use those extra onions! Even if you don't have extra onions lying around, these ideas can inspire you to incorporate more of this versatile vegetable into your meals.
Every onion used is an onion saved from waste. Let's honor our food and the hard work that goes into producing it by making sure nothing goes to waste.
Next Up From ChaChingQueen
Erin is the mother of identical twin girls and their slightly older brother. She is a domestic engineer, and previously had a career leading customer service teams for a major HVAC company. Cleaning without harsh chemicals, and cooking easy and usually healthy meals are part of Erin's daily life. She volunteers with youth leaders, and genuinely wants to help others win. Erin has a degree in Communications, with a focus on Broadcast Journalism.