What Does Dad Want For Fathers Day? Father's Day Cookies!
This post may contain affiliate links. Read the disclosure.
He taught you how to throw a baseball, ride a bike, and set an example of how to treat people. So how does the special dad want for Father's Day? Every year, on the third Sunday in June, we celebrate our dads, on Father's Day. Are you still looking for gift ideas and inspiration for how to celebrate the special man in your life?
A fun and perfect gift is Father's Day cookies. You can't go wrong baking treats for fathers. If you aren't into baking we also share where you can buy a delicious box filled with the best cookies we have tasted.
Of course, the way to most dads hearts is through their stomach. I had the idea to round up an assortment cookie tips, ideas, and recipes from this site, and combine them in one blog post.
We hope you can find a new cookie your father will love.
Chocolate Chip Cookies
Chocolate Chips cookies are a classic and favorite for many. Most homemade chocolate chip cookie recipes are simple and easy, and a great way to involve the kids as their gift to dad on Fathers Day.
We have a tried and true Chewy Chocolate Chip Cookie recipe that is sure to become a favorite for your family. If the man you're celebrating loves chocolate cookies, this recipe is easily modified to completely win the heart of your dad.
By adding 1/3 cup of Cocoa Powder, you will fill your dads heart and stomach.
If your dad or husband loves surprise, check out our Surprise Cream filled Chocolate Chip Cookies. This spin on the classic chocolate chip but offers a fun hidden bit of buttercream filling. This recipe is a traditional chocolate chip cookie, where you fill the center with
If the dad in your house prefers cookie dough to the actual cookies. We have the best safe to eat raw cookie dough that is simple and safe. We love this as a gluten free option also.
Father's Day Sugar Cookies
Sugar cookies with icing are easy to bake, and not just for Christmas.
Instacart: Save Time And Money On Groceries
Instacart is a grocery delivery service that saves you time and money. It connects you with personal shoppers who pick up and deliver your groceries, allowing you to skip the store trip and compare prices for the best deals.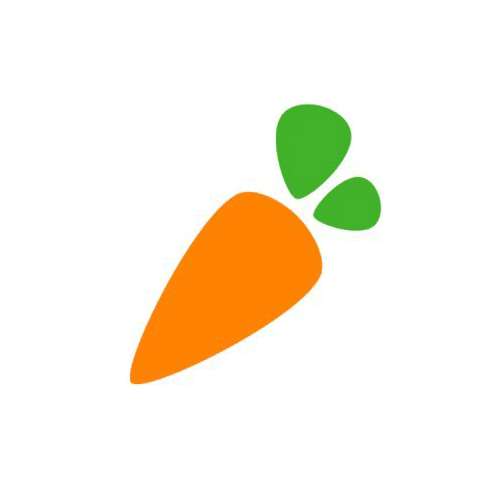 If your dad or husband has any hobbies they love, think golf, grab some cookie cutters, and get to baking the perfect Fathers Day cookies.
There are a lot of suitable cookie cutters that are sure to impress any dad. A quick amazon search produced some really fun cookie cutters.
Maybe it's a mustache, maybe it's golf clubs, or if he loves to spend his Sunday cutting the lawn, a lawn mower cookie cutter.
The ideas are limitless, and dad will love that you combined his favorite things with a father's day cookie. Cookie cutters are available in all price ranges. Here are a few affordable ideas.
Follow the directions for Easy Sugar Cookies Recipe + Frosting Recipe. Then, grab some sprinkles, think edible pearls for a golf ball, or colored frosting for footballs and baseballs.
While dad is out of the house, or mowing the lawn on a Saturday afternoon, is the perfect time to make him Fathers Day Cookies.
Gluten Free Cookies For Father's Day
If you need to take into account a sensitivity to gluten, we have a delicious and Easy Meringue Puff cookie that the dad or father figure in your life will enjoy.
Added bonus, this cookie can also be made dairy free. While the recipe calls for chocolate chips, you can leave them out, or use dairy free chocolate.
If you're an experienced Gluten Free baker, you likely already already know the ratio to sub non gluten flours. Some great options are, Almond Flour, King Arthurs Gluten Free All Purpose Flour, and coconut flour.
Which gluten-free flour is closest to regular flour?
Buckwheat. Despite the name buckwheat is gluten-free and works well as a flour alternative. You can typically sub at a 1:1 ratio
Millet flour. This nutty flour is mild and works best in muffin and quick bread recipes. It's similar to all purpose flour and is a 1:1 ratio
Sorghum flour- Can be used at 1:1 ratio. Binder such as xanthan gum (1/2 t per cup) will be required.
Amaranth flour- This ratio is 50/50 to all purpose flour is recipes. It has a earthy flavor.
Black beans- a great sub for flour in brownies to make them gluten free
Chickpea flour- 1:1 ratio for All purpose Flour. Great in quick breads.
Coconut flour- use 1/4 to 1/3 C coconut flour for every cup of All Purpose flour in recipes
Teff flour- this is a nutty flour that will be 1/4 C to every cup of All Purpose flour in recipes.
Decorated Cookies
If your dad loves homemade gifts, there no going wrong with decorated cookies. You can spend hours creating the perfect father's day cookie.
Mix up multiple bowls of icing, add some coloring and start decorating fun father day cookies.
You can mix and match icing colors. Write messages of life lessons you've learned along the way, or draw funny pictures to make him smile. Or just write happy father's day on some of the cookies with icing.
Decorate a Cookie With The Word Dad
If you aren't comfortable writing with icing, then use a dad stencil. You can create a "dad" template from cardstock or you could make them stronger using Mylar sheets.
Download a template for cards. Place the cut piece on a plate for protection from the surface beneath or cut them with scissors.
This is a great way to decorate a Father's Day cookie cake.
Bang Cookies
Who are we kidding? Most dads just want to get Bang'd on this special day. Yes, that's right, get him a delicious box of Bang Cookies delivered right to his door!
We love Bang Cookies, and wrote a Bang Cookie review.
They're the best cookie you'll try, or your money back. Buy him an assortment of cookies. Delivery is quick. Cookies are shipped same day when ordered before 3 PM (EST) Monday- Thursday. Express delivery is also optional if you need cookies delivered on a Saturday.
The best part of ordering Bang Cookies for gifts is you hardly have to lift a finger. Just a few clicks and taps and the cookies will be on their way. Shop here for all the flavor varieties.
If your dad, father figure, or husband has a passion for whiskey and bourbon, then Bang Boozy Cookies are an absolute must. The cinnamon whiskey crackle is filled with flavors that blend well together.
Bonus for you, if you use code CHACHINGQUEEN at check out, you'll save an extra 10% off your order.
Maybe cookies aren't his thing. No worries, Bang has you covered. They recently introduced a line of brownies that melt in your mouth. I've had all three flavors, and would personally recommend the Salted Caramel.
Presentation is Everything
If the cookies you're making for dad (or a grandfather) are coming from little kids, here's a cute and creative idea for packaging and delivery.
Don't just place cookies on a plate and deliver. Most dads love to receive special art from their kids or grandkids. Don't miss the chance to have fun with delivering these special treats.
Find a cute tin to place your Father's day cookies in. Line the bottom with parchment paper decorated with fun drawings and artwork by the kids.
You can also have each kid write a special message, and sign their name.
Happy Father's Day!
Next Up From ChaChingQueen
Erin is the mother of identical twin girls and their slightly older brother. She is a domestic engineer, and previously had a career leading customer service teams for a major HVAC company. Cleaning without harsh chemicals, and cooking easy and usually healthy meals are part of Erin's daily life. She volunteers with youth leaders, and genuinely wants to help others win. Erin has a degree in Communications, with a focus on Broadcast Journalism.